Ever since seeing Popovers on an episode of $40 a Day with Rachael Ray (which I think Food Network needs to start filming again!) I have wanted to taste them. They just look so good. And they are. I finally made some and I wasn't disappointed. You can eat them so many different ways. I shared some with my neighbor across the street and she asked me how to eat them. She'd never had them either. You can serve them with butter and jam, flavored butters (just whip together butter and jam or flavored syrup like raspberry) sprinkled with powdered sugar, or with a light glaze over the top. Whatever you want to do, try it!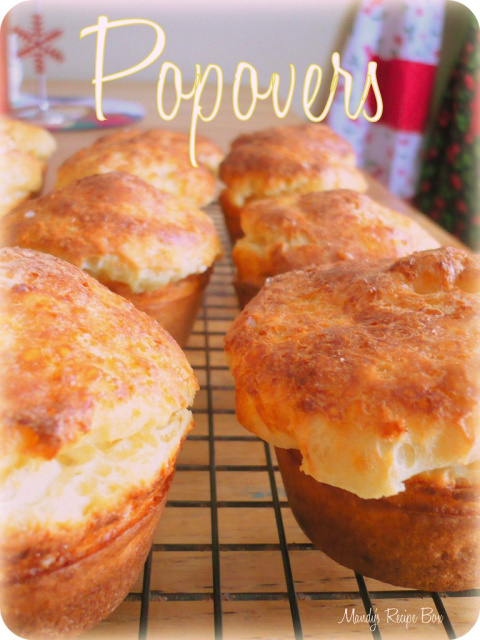 Popovers
Ingredients
4 eggs
2 c. milk
2 c. flour
1 tsp. salt
Directions
Whisk eggs by hand, until light in color but not fluffy. About 1 minute.
Add milk and whisk. Add flour and salt. Stir with a wooden spoon until moist. Lumps are fine.
Pour into greased muffin cups, almost to the top.
Bake at 350 for 30 minutes. Don't open the oven while baking or they will fall.
Remove and put on a cold burner or wire rack. Immediately poke the sides with a knife to let the steam escape. Let them stand.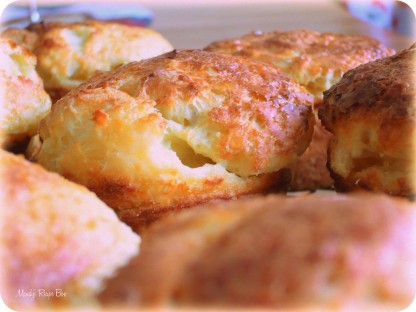 Crunchy on the outside…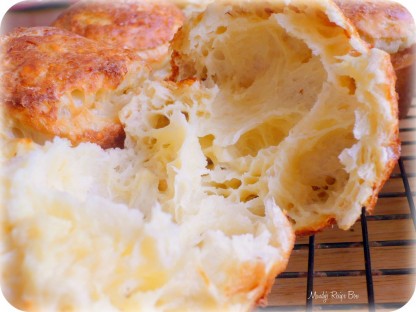 Amazing on the inside.