I received a copy of 30-Minute One-Pot Meals cookbook to review. All thoughts are 100% mine.
This Pizza Tortellini Bake is such a quick and easy one-pot meal that your family will love! You can change up the toppings to suit your tastes. I have a giveaway after the recipe so be sure to enter that!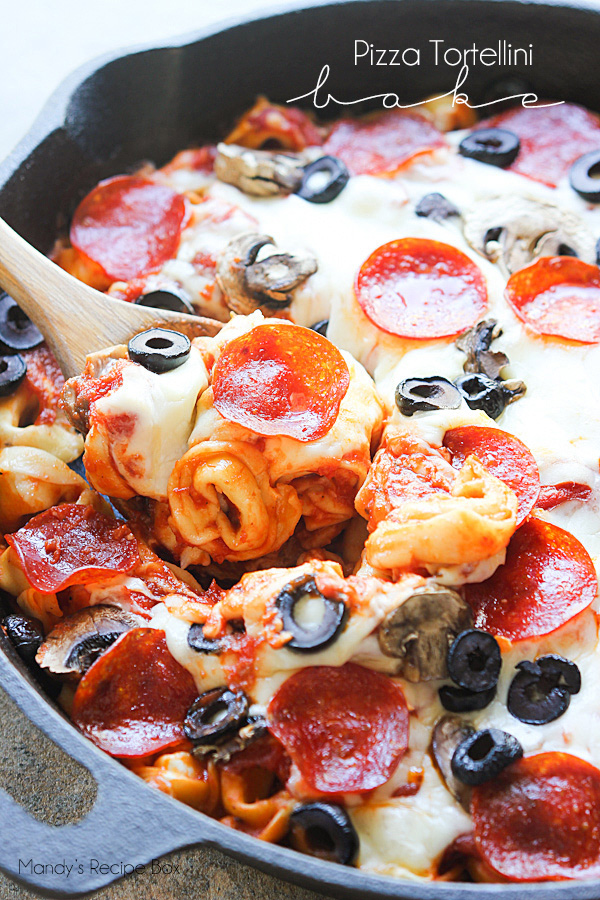 Do you guys know the blog Jo Cooks?  It's a great one so make sure to go visit her site after you get the recipe for this Pizza Tortellini Bake. It comes from Jo's cookbook 30-Minute One-Pot Meals
 that I just love. One-pot meals mean less clean up and who doesn't love that?
There are so many amazing recipes in there! What makes this book unique is that it's organized by all of the different pots you can use to prepare a meal such as a baking pan, saucepan, and bowl. You'll find recipes that can be used all year round as well as some that are perfect for Fall, including:
One Baking Pan —Roasted Parmesan Butternut Squash and Peppers; 

One Saucepan- 

  Jacked-Up Chicken Scampi With Linguine and Pan Seared Scallops With Butter and White Wine Sauce
One Casserole Dish — Deconstructed Italian Stuffed Peppers Casserole
You need this cookbook in your life. It's already one of my favorites. They are such family friendly recipes and no weird ingredients.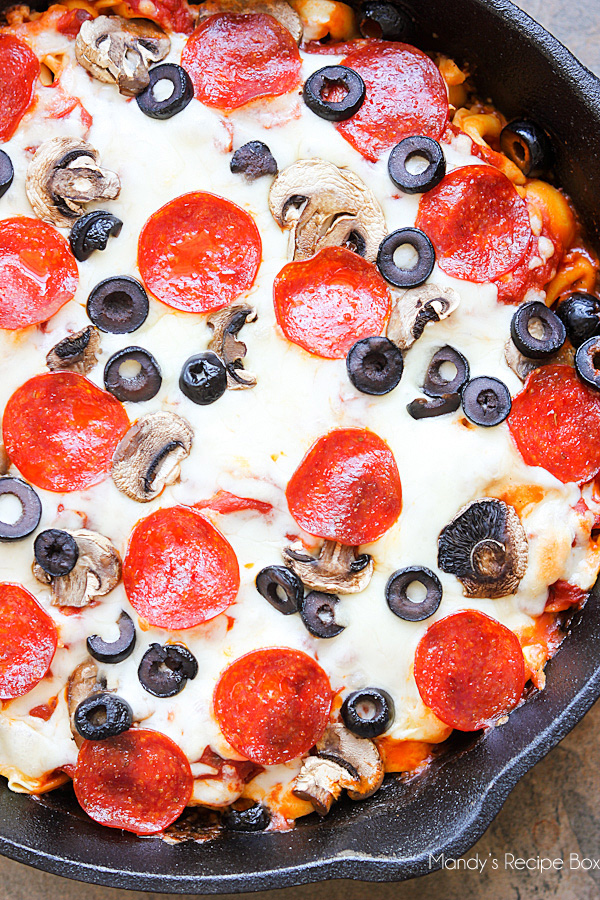 Frozen cheese tortellini makes this such an easy dinner recipe. Just dump some into an oven safe skillet along with some marinara sauce and water. Top with Mozzarella cheese and your toppings and put into the oven to bake. It's delicious and you need to make this for dinner immediately.
How would you like a copy of 30-Minute One-Pot Meals? Just use the form below to enter for your chance to win!
Be sure to save this to your favorite Pinterest boards!