I was off attending the Build Your Blog Conference in Salt Lake City, UT this weekend which is put on by Six Sisters' Stuff, but I still had to share this recipe with you. It's a great meal for busy nights and the kids will love it. If you have time to make spaghetti, you have time to make this Pizza Noodle Dish. Be sure to follow me on Instagram so you can keep up with me at the conference. I have met the most amazing bloggers and am making tons of new friends! And learning lots about blogging, of course.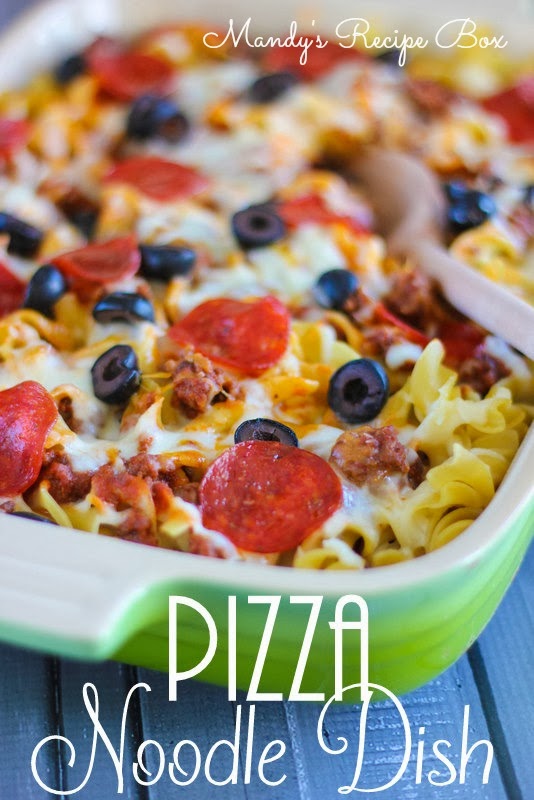 This is so fun to make because you just add your favorite pizza toppings to the dish. Customize it any way you like. Mushrooms, bell peppers, onions etc. I stuck with olives and pepperoni since that's what we love. Get creative!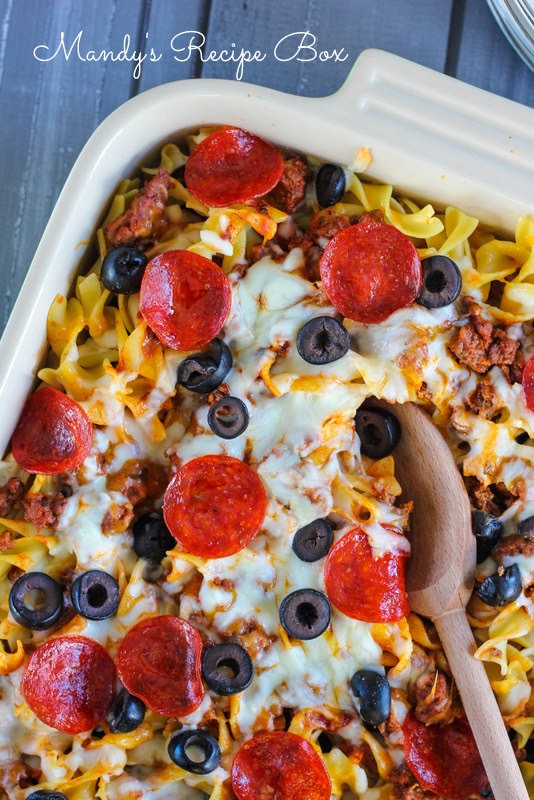 Pizza Noodle Dish
Ingredients
10 oz egg noodles, uncooked
1 lb ground beef
1 jar (14 oz) pizza sauce
1 cup shredded cheddar cheese
1 cup shredded mozzarella cheese
1 package (3.5 oz) sliced pepperoni
sliced olives
other pizza toppings you like such as onions, mushrooms or bell peppers
Directions
Preheat oven to 350 degrees.
Spray a 9x13 baking dish with cooking spray and set aside.
Cook noodles according to package directions.
Meanwhile, cook ground beef in a skillet on medium high heat until no longer pink.
Add pizza sauce and simmer uncovered 2-3 minutes.
Drain noodles and spread half in the bottom of pan.
Top with half the meat mixture followed by half the cheese. Add pepperoni and olives and any other toppings you are using. Repeat.
Bake uncovered for 15-20 minutes.
Serve.
Notes
This can be frozen. Simply prepare, but don't bake it. Instead, cover with foil and freeze up to 3 months.To use frozen casserole, remove from freezer 30 minutes before baking. Don't thaw. Cover and bake at 350 degrees F 45-50 minutes. Uncover and bake 15-20 minutes longer until heated through.