So today is Pi Day.
You know as in the number pi…3.14…..and it's March 14th?
So a bunch of us bloggers decided to make Pie to honor the day.
I am re-sharing Reese's Fudge Pie. It's totally worthy of the job.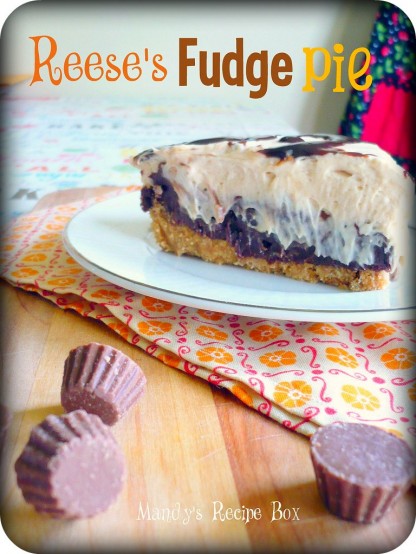 Click
here
to get the recipe!
Now onto the other pie recipes…
Be sure to visit each one to see complete and utter awesomeness.