These Philly Cheesesteak Quesadillas make for a great meal or appetizer. All the components of a Philly Cheesesteak sandwich in quesadilla form.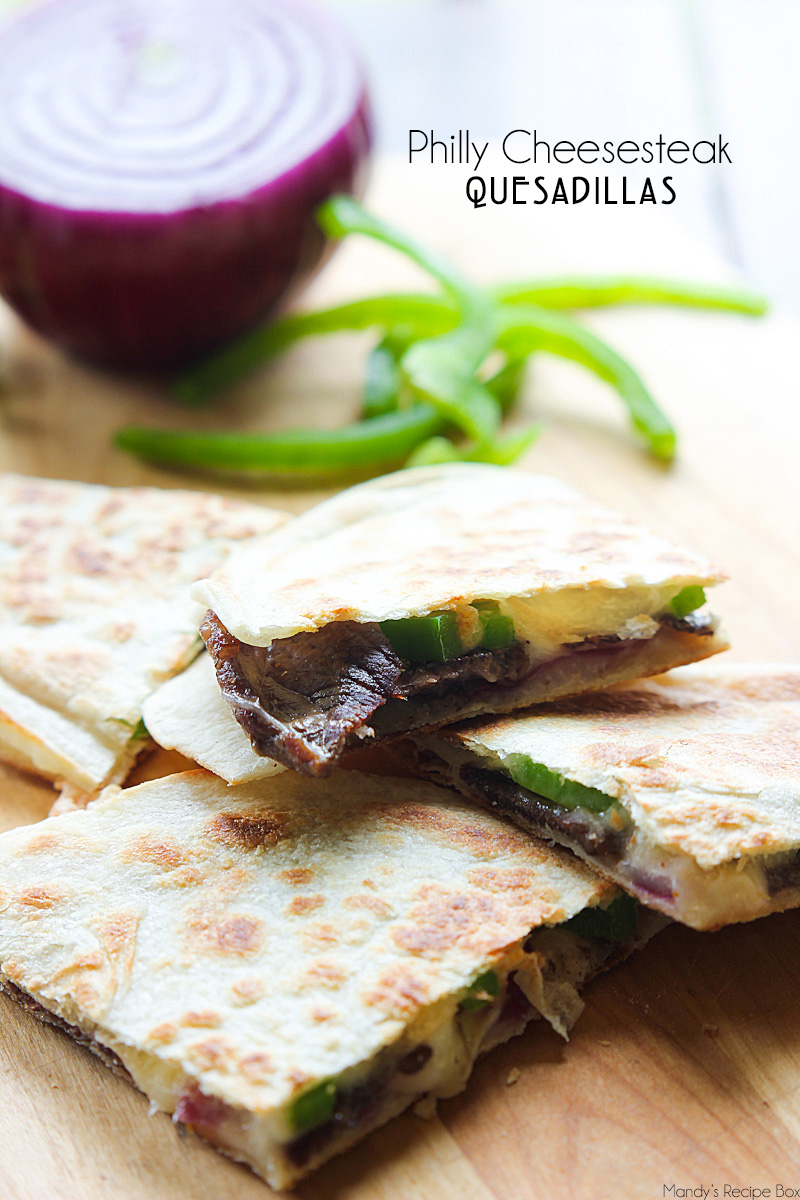 I have to start off by telling you that these Philly Cheesesteak Quesadillas are going to be a staple meal at our house. My husband really liked them and said so out loud. That right there is basically his way of yelling from the rooftops to one and all to hear that he loved them. He doesn't often love food and never makes a big deal about it. But when he said these were really good to my face, my jaw dropped and I had to quickly shut it and pretend like it was no big deal. He's like a little kid that stops doing something when they catch you watching. I just shrugged my shoulders and said, "That's good." Inside I was thanking Alea for this awesome recipe.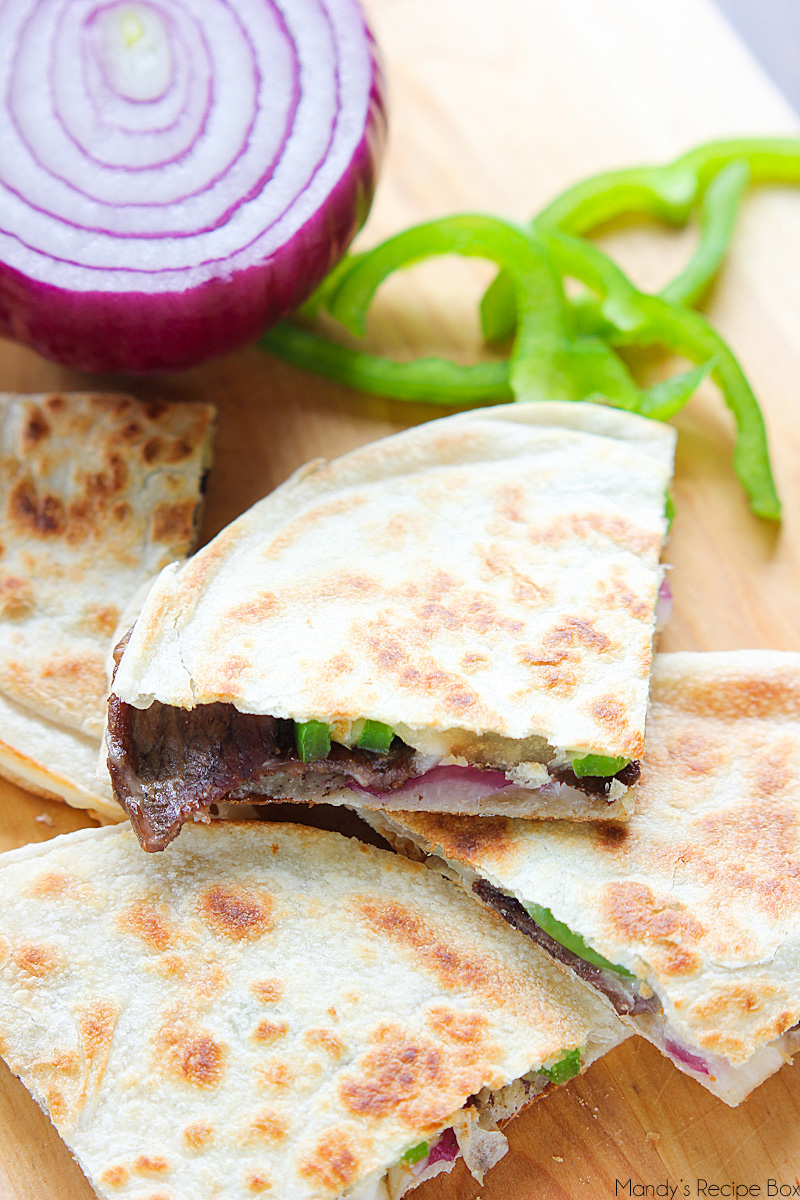 These Philly Cheesesteak Quesadillas come from her new cookbook Prep-Ahead Meals From Scratch
 . I love this cookbook! It's full a delicious, family-friendly (and husband liking out loud) recipes that can be made with batch cooked ingredients.  Alea shares lots of ways to  prepare large batches of different staples that can then be quickly combined into a variety of easy meals through the week. Her cookbook includes batch cooking techniques for beef, chicken, pork, beans, and rice. Each chapter comes with delicious recipes such as Mongolian Beef Meatballs, Chicken Cordon Bleu Rice Bake, Pulled Pork Stuffed Sweet Potatoes, Mediterranean Beans and Rice, and Cajun Spiced Cauliflower. There's tips and helps on batch cooking that is so great to know for saving time and money.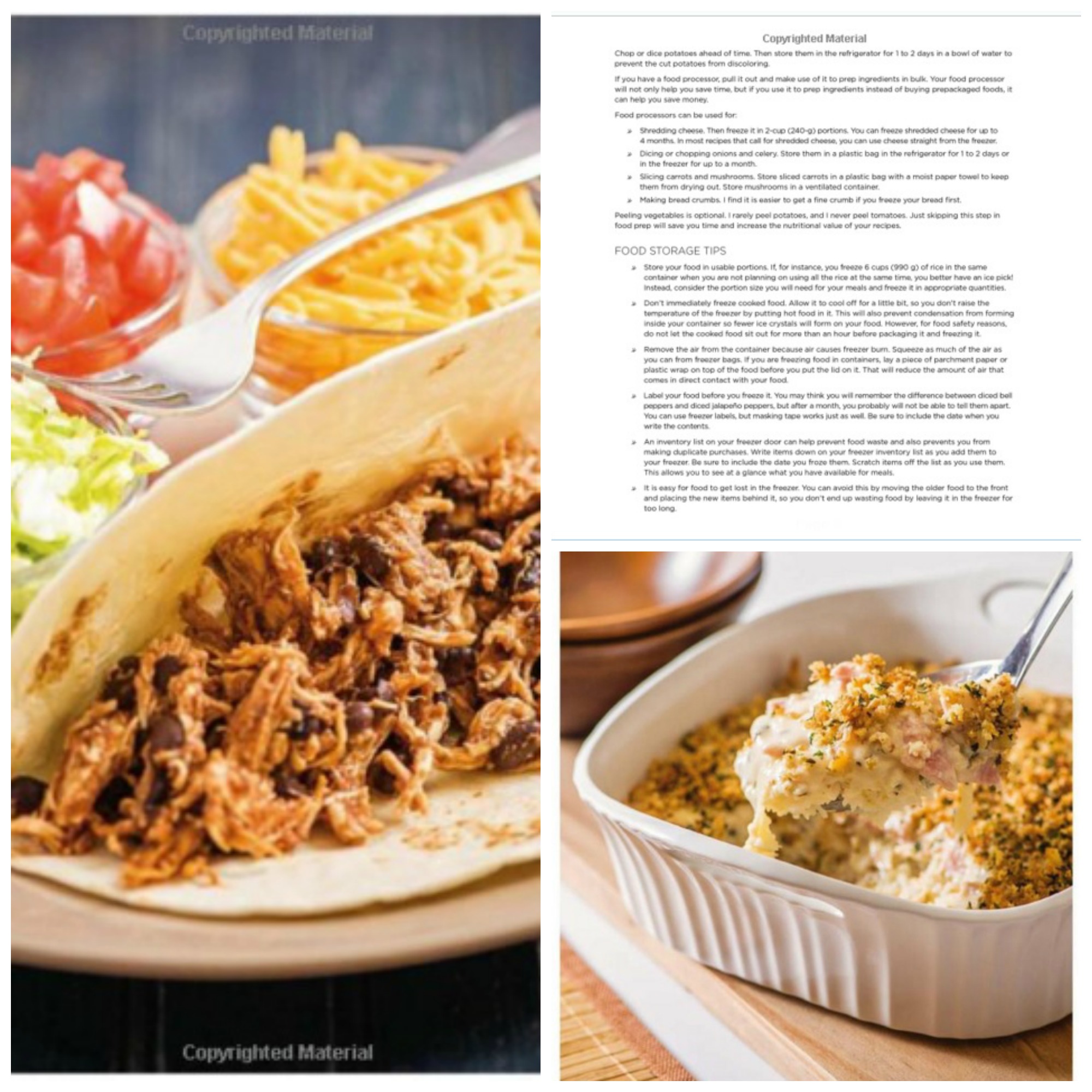 Would you like to enter to win a copy of this cookbook?
Just use the rafflecopter form below to do it! If you have problems using the rafflecopter, here are instructions.
a Rafflecopter giveaway


You may also like these:
Or these from my friends:
Philly Cheesesteak Cups from High Heels and Grills
Philly Cheesesteak Bites from The Gunny Sack
Philly Cheesesteak Crescent Ring from The Happy Homemaker