These Peanut Butter Oatmeal Bars are simple, but everyone will love them. Oats, Peanut Butter and Chocolate. What more do you need?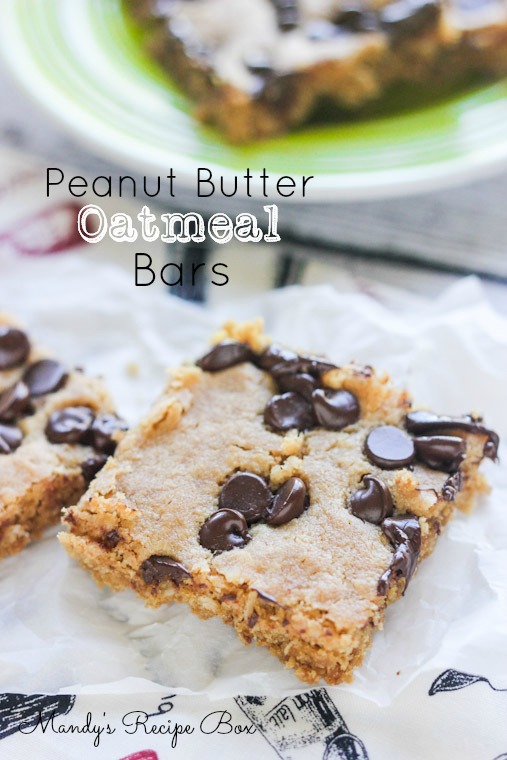 Are you a Sunday baker? By that, I mean do you get the urge to bake treats on Sundays? I do. I am cooking and baking all week, but come Sunday, I. need. a. treat. that's just for Sunday. It's the one day my family is all home together the entire day. We go to church and sometimes to our other families' to visit, but mostly we are home together. That calls for a treat in my book. Whether it's Caramel Popcorn, cookies or whatever, there's treats involved on Sundays. These Peanut Butter Oatmeal Bars are a quick and easy recipe and so yummy. You can switch out the chocolate chips for peanut butter or do half and half. Or throw in some M&M's.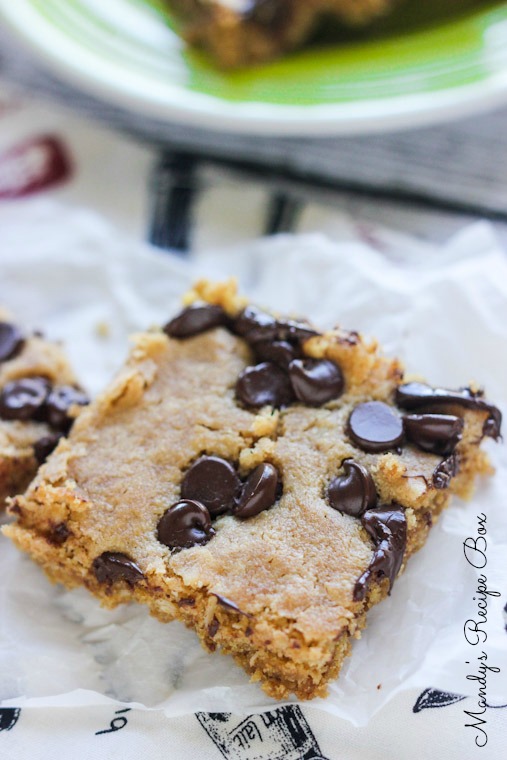 Printable Version
Ingredients
1/2 cup butter, softened
1/2 cup sugar
1/2 cup brown sugar
1/2 cup creamy peanut butter
1 egg
1 tsp. vanilla extract
1 cup flour
1/2 cup quick oats
1 tsp. baking soda
1/4 tsp. salt
1 cup semi sweet chocolate chips
Beat together the butter, sugars and peanut butter.

Add the egg and vanilla; mix until combined.

Add flour, oats, baking soda and salt; mix until combined.

Spread into a 9×13 pan sprayed with cooking spray.

Sprinkle chocolate chips over the top.

Bake at 350 degrees F for 20 minutes until lightly browned.

Remove from heat and cool before cutting into squares.
Check out these other recipes:
Connect with me…