I received product samples for review purposes. All opinions are 100% my own.
These Peanut Butter Muffins are a great breakfast or snack made with Jif peanut butter to give them delicious protein and flavor!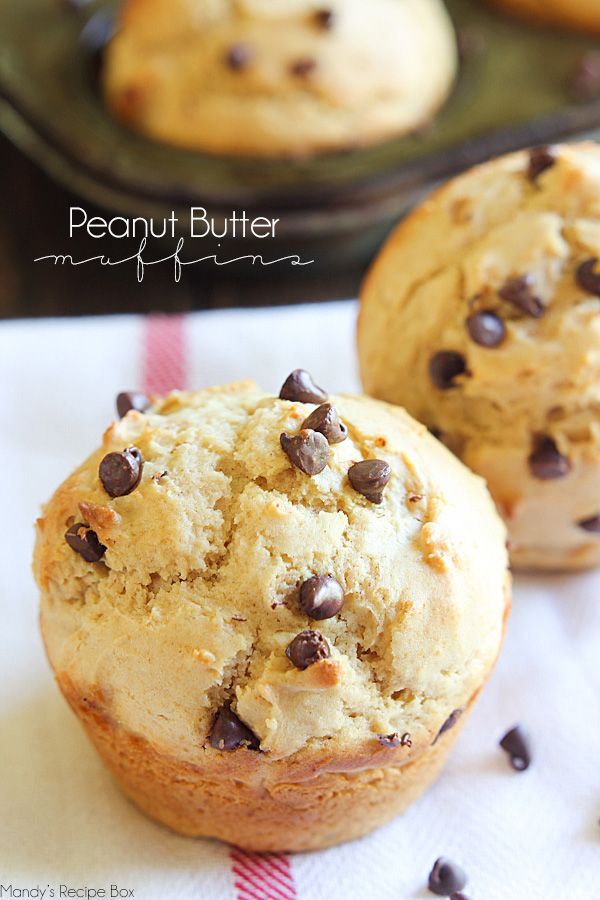 Did you guys watch the summer Olympics? We did and it was so incredible! That Simone Biles, you guys. Wowww. I love a quote from her that said how she didn't want to be the next Michael Phelps or Usain Bolt but the first Simone Biles. She nailed that. The Olympics have always inspired and amazed me. I can't even do a cart wheel but I love watching the women's gymnastics. My husband likes the swimming and diving and the kids like the gymnastics and swimming as well. The athletes are just amazing and I can't believe the strength they have.
When I was little and watched the Olympics, I would try doing the things the gymnasts would do. I used a wooden dowel as my balance beam (not smart I know because it rolls lol) and would do whatever somersalts and such that any little girl does. And I would be sure to do the landing pose.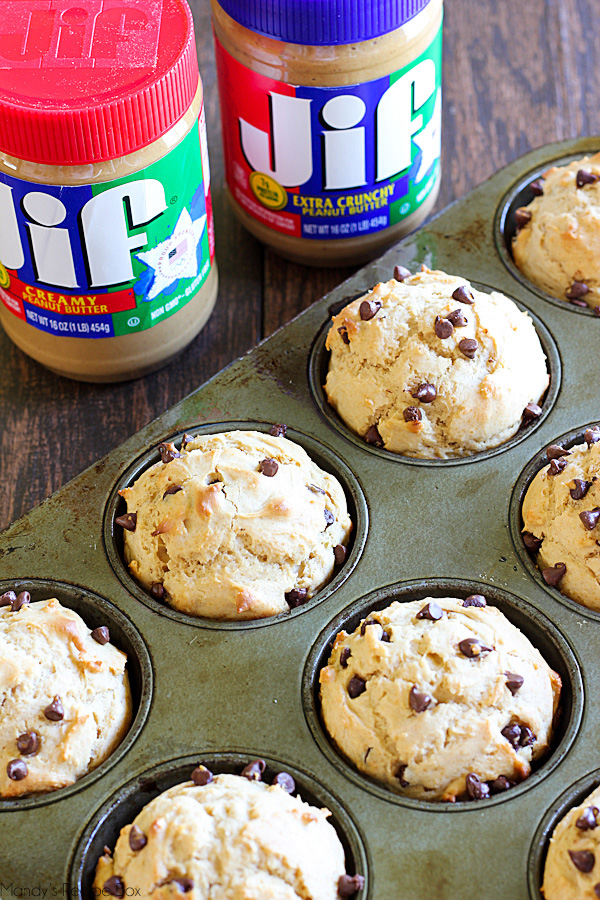 Did you know that 77% of Americans say watching Team USA inspired them to pursue their dreams and 84% consider Team USA athletes real life heroes? In a national survey released by Jif, these statistics were revealed, showcasing Americans' feelings toward Team USA and their own Olympic-sized  dreams. Cheering on Team USA is an exciting experience, but watching our country's athletes realize a lifelong journey awakens the dreamer in most of us, too.
The Paralympics are September 7-18 and Jif is partnering with two-time Paralympic Gold Medalist swimmer, Brad Snyder, who lost his eye sight while serving in Afghanistan in 2011. You have to watch his story on YouTube. It's incredible.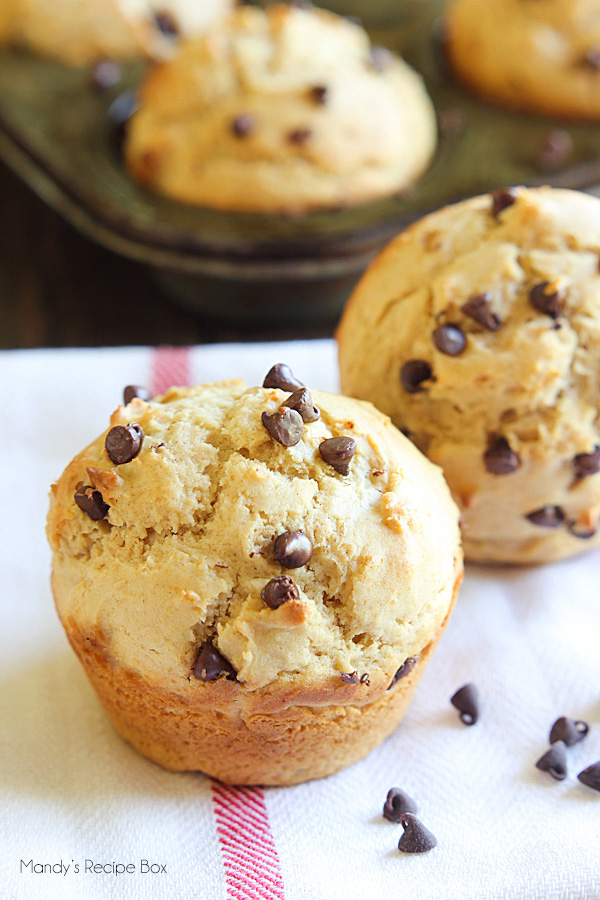 I made these Peanut Butter Muffins in celebration of the Olympics and Paralympics. You can snack on them while you watch these incredible athletes do their thing. They are healthier than most muffins and pack protein thanks to Jif peanut butter. Mini chocolate chips also just seemed like the right thing to do. You can win Olympic Branded Jif peanut butter to make them. Just go over to their Facebook page and like it. Then leave a comment on this post telling me your own Olympic aspirations. That's it!
Be sure to save this to your favorite Pinterest boards!