December is filled with so many things. Parties, family gatherings, holiday desserts, leftovers, and so much more. These Peanut Butter Marshmallow Treats are one of the best easy dessert recipes you can make. They are a cinch to prepare and everyone will be eating them up and asking for the recipe. No lie.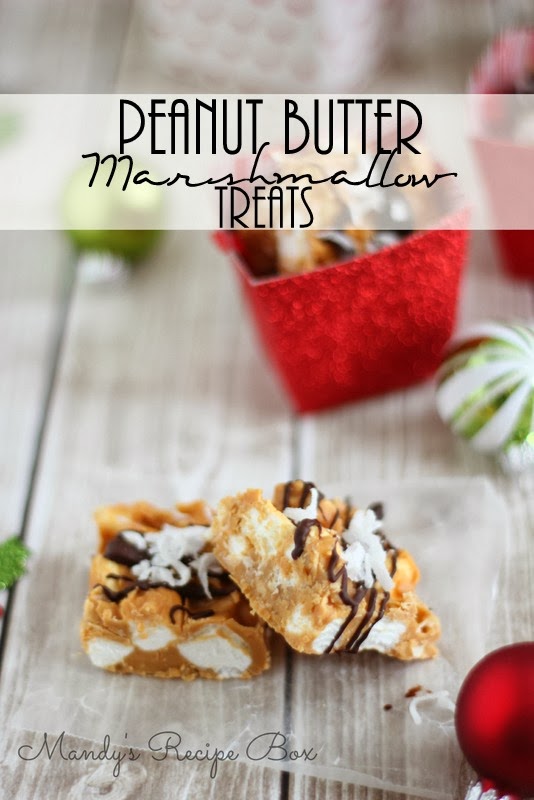 These only use a few ingredients, but are full of delicious flavor and texture. 
Kraft products
make these babies amazing!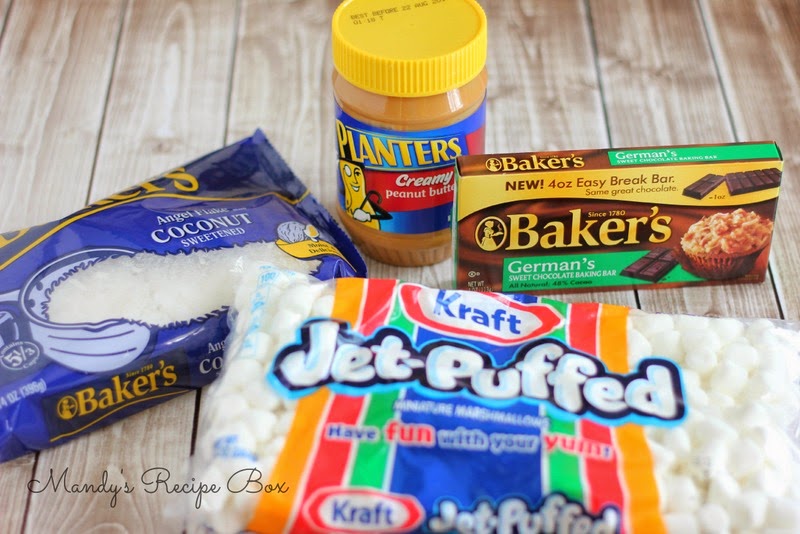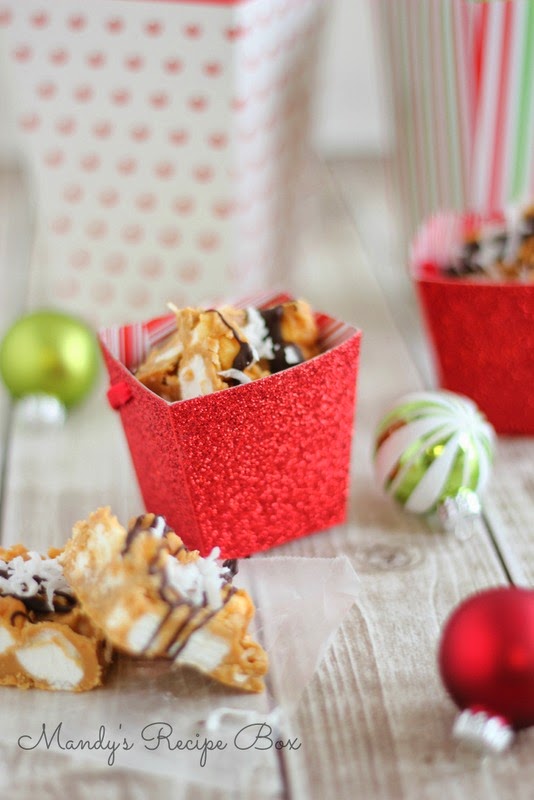 Peanut Butter Marshmallow Treats
Ingredients
2 packages (10 oz. each) peanut butter chips
¾ C. butter
½ C. Planters Peanut Butter
1 package (10.5 oz) Jet Puffed mini marshmallows
¾ C. chopped salted peanuts
¾ C. Baker's Coconut
1 C. Baker's Chocolate, melted for drizzling
Directions
In a microwave, heat chips, butter and peanut butter until melted.
Add remaining ingredients and mix well.
Spread into a lightly greased 15-in. x 10-in. x 1-in. pan.
Refrigerate until firm.
Cut into squares.
Drizzle with melted chocolate and sprinkle with coconut.