Peanut Butter Cups are a nostalgic candy that people just love! They make great treats for you and your family or as gifts around the holidays.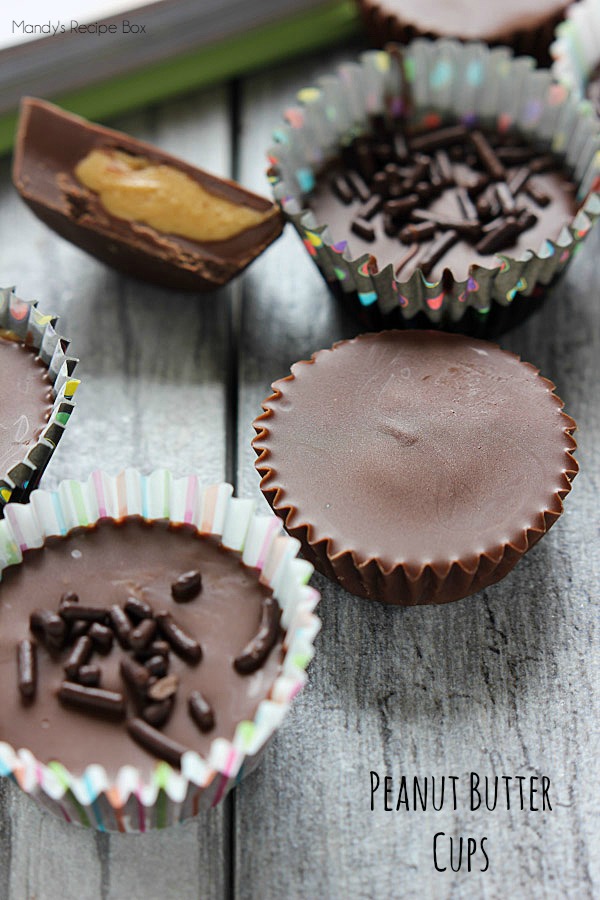 You guys know how I love me some peanut butter. I will even eat it alone by the spoonful. I also love dipping a Hershey's chocolate bar into it for a quick cheat-version of these Peanut Butter Cups. I was thrilled when I was asked to review Sally McKenney's new cookbook Sally's Candy Addiction: Tasty Truffles, Fudges & Treats for Your Sweet-Tooth Fix
. Um, yes?!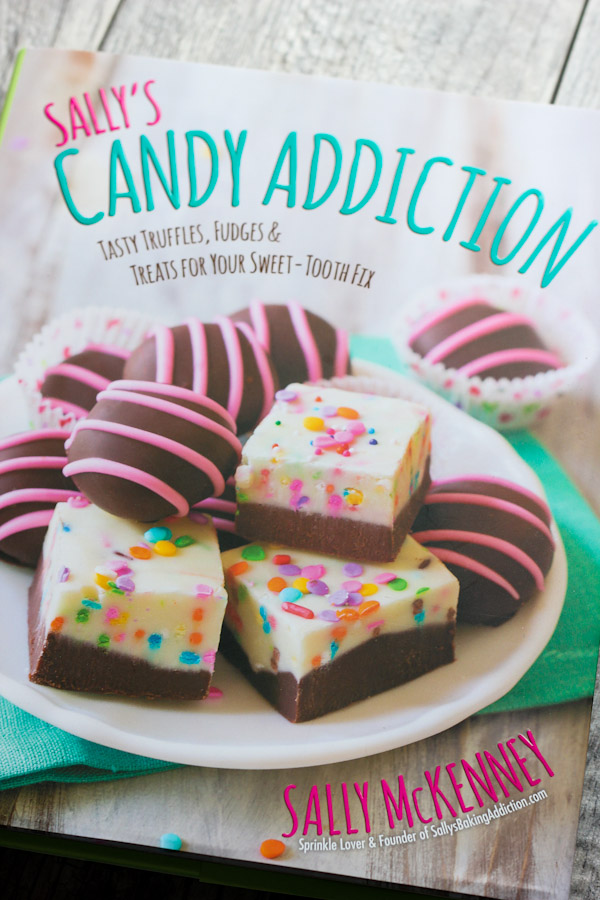 And what recipe immediately caught my attention? These Peanut Butter Cups. But it's filled with over 75 amazing recipes like Crazy Candy Deep-Dish Cookie Cake, Vanilla Cake Pops and Chocolate Sea-Salt Caramels. I am in love with this cookbook and can't wait to make everything in it! It has gorgeous photos for every recipe. There are also tips in the front of the book for making your candy making even easier.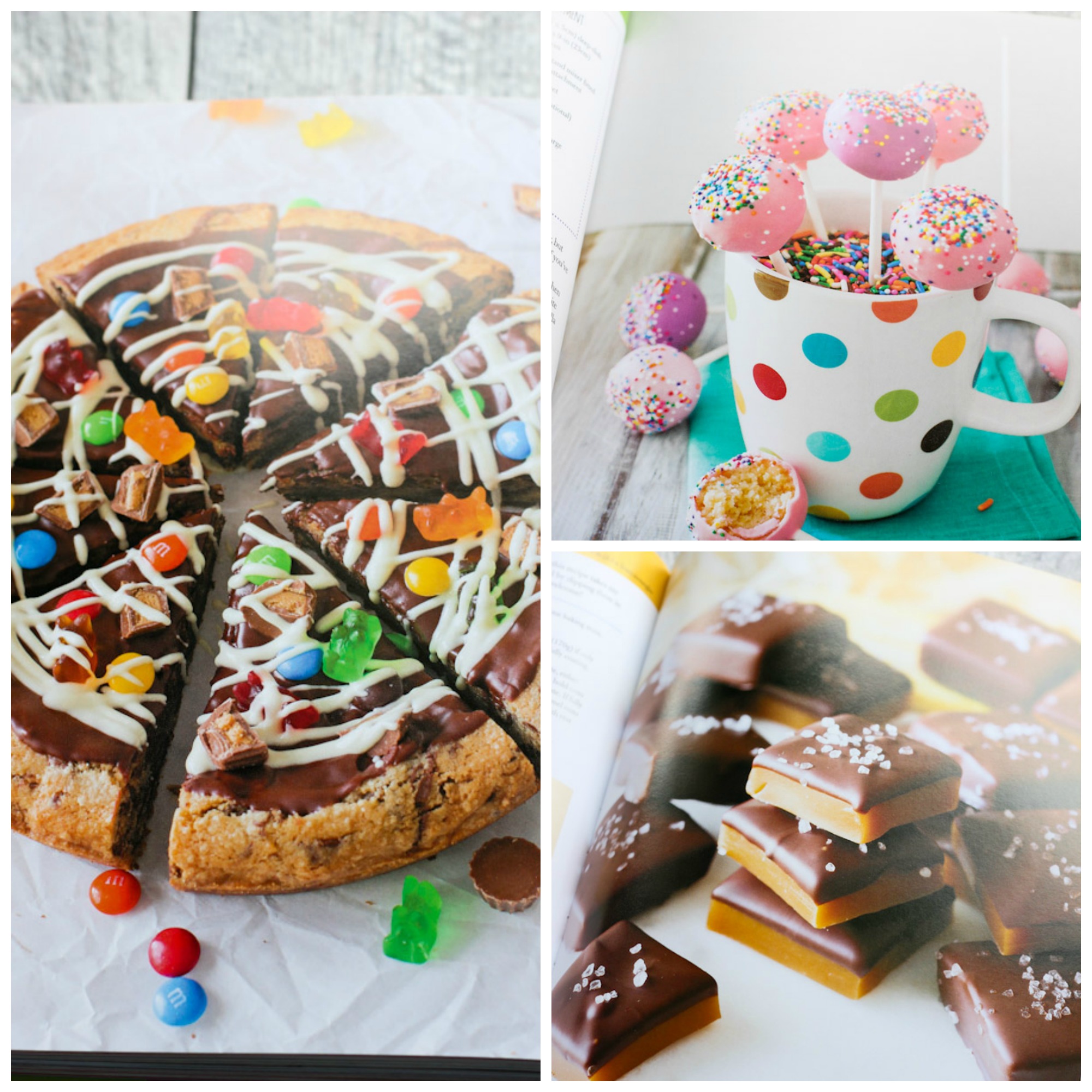 My mom would make Peanut Butter Cups at Christmas time when I was growing up. Sometimes she would place homemade caramel in the center instead of peanut butter or she would make both kinds. I always preferred the peanut butter filled cups. We would keep them in the fridge and they taste so good cold. I have some in my fridge right now and think I need to grab a couple right now. Because just look at that…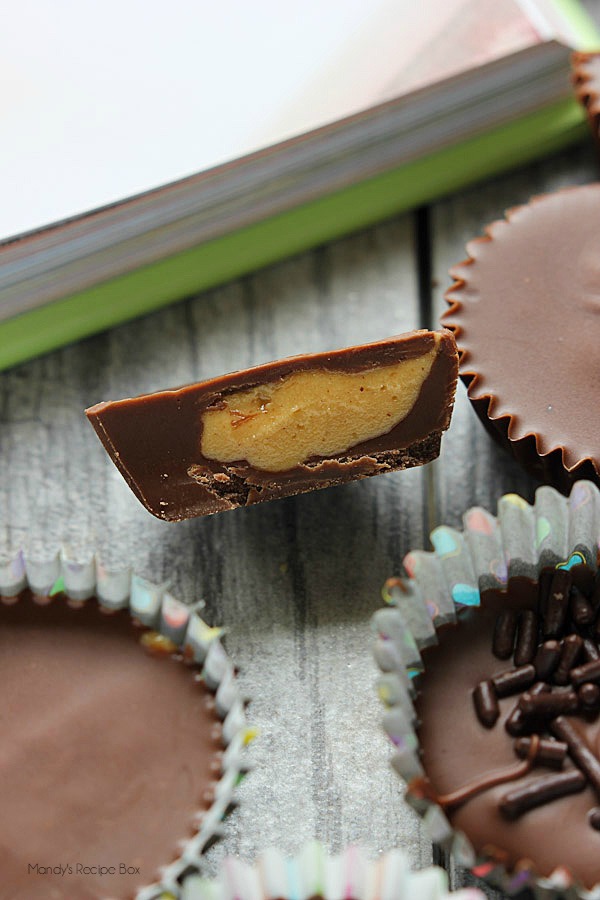 Enjoy this recipe for Peanut Butter Cups from Sally's Candy Addiction cookbook and be sure to grab a copy for yourself. You will love it. It makes a great gift as well. While you're at it, buy Sally's Baking Addiction: Irresistible Cookies, Cupcakes, and Desserts for Your Sweet-Tooth Fix
. You won't regret it one bit.