If you have wanted to try your hand at making homemade Reese's Peanut Butter Cups, but never did it, these Peanut Butter Cup Bars are for you! They are close to the Reeses's copycats, but easier because they are bars. A bonus: it's a no-bake recipe!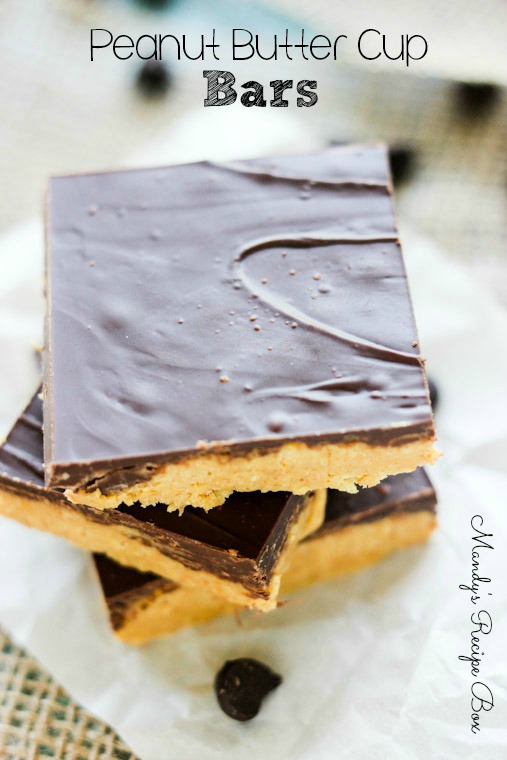 I posted a nearly identical recipe a few years ago, but changed them a smidge to make the new version. I used premade graham cracker crumbs, because I am all about quicker and easier ways to do things.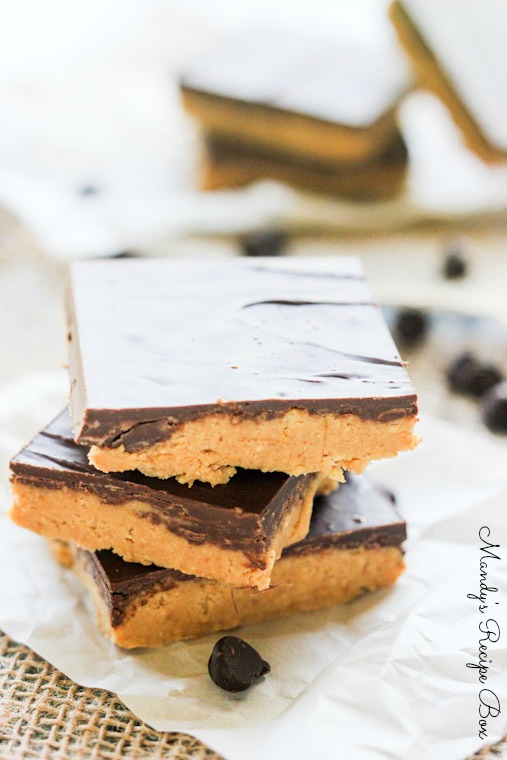 Ingredients
2 cups graham cracker crumbs
1 cup creamy peanut butter
1 (11 oz) bag milk chocolate chips
Directions
Mix together all ingredients except the chocolate chips; stir until smooth.
Spread the mixture in a 9×13 pan.
Place the chocolate chips in microwave safe bowl and microwave for one minute; stir. Continue microwaving at 30 second intervals until smooth.
Pour chocolate over the peanut butter mixture and spread to cover it all.
Refrigerate one hour to set.
Cut into squares.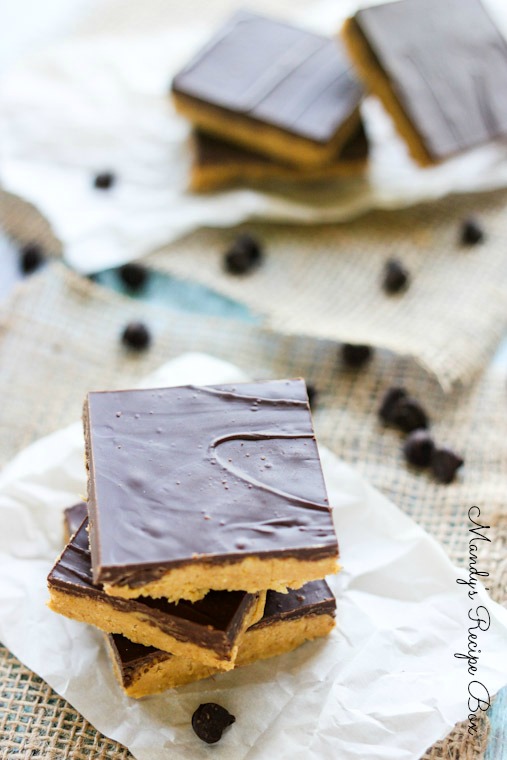 Connect with me…