Peanut Butter Cornflakes are a wonderful no bake dessert. They are extremely addicting so beware!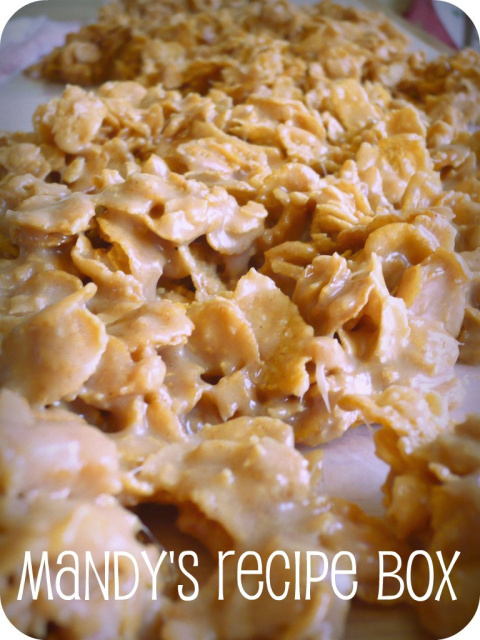 My neighbor made these when we went up the canyon one summer and I fell in love. Such a gooey treat! Peanut butter and gooey-ness just say, "Eat me! I'm delicious!" I always double these and they still don't last long enough. You can drizzle melted chocolate on top if you want, but I love them just the way they are.
Peanut Butter Cornflakes
Ingredients
1 c. sugar
1 c. corn syrup
1¼ c. peanut butter (creamy or chunky)
4 c. corn flakes
Directions
Bring sugar and corn syrup to a boil in a large saucepan and let it boil about 1 minute.
Remove from heat and add peanut butter. Stir until smooth.
Add the cornflakes and stir until coated.
Drop onto wax paper and let set up. Break apart and store in an airtight container.