These cookies are pretty perfect. You get peanut butter chips and chocolate chips in one cookie. Not much can top that. These are adapted from Quaker Oats. I could eat the dough all on its own.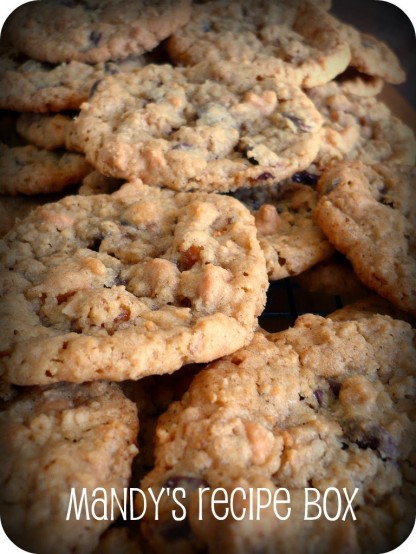 Peanut Butter & Chocolate Chip Oatmeal Cookies
1 cup (2 sticks) salted butter, softened
1 cup firmly packed brown sugar
1 cup granulated sugar
2 eggs
1 teaspoon vanilla extract
1½ cups all-purpose flour
1 teaspoon baking soda
½ teaspoon salt
3 cups of Quaker Oats (Quick)
1 cup milk chocolate chips
1 cup peanut butter chips
Preheat oven to 350 degrees. Beat together sugars and butter until creamy. Add eggs and vanilla, beat well. Combine flour, baking soda, and salt in a bowl. Slowly add to the creamed butter mixture, mixing well. Slowly stir in oats. Add chips.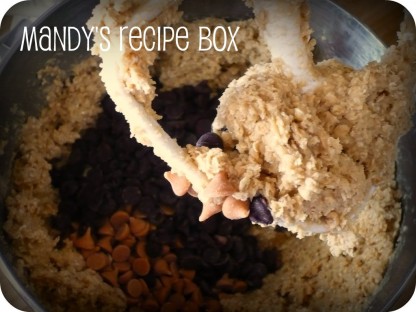 Drop spoonfuls on to a greased or parchment lined cookie sheet and bake for 10-13 minutes or until golden brown. Cool on wire rack.