My husband had a craving one night so he made these. They are really addicting so beware!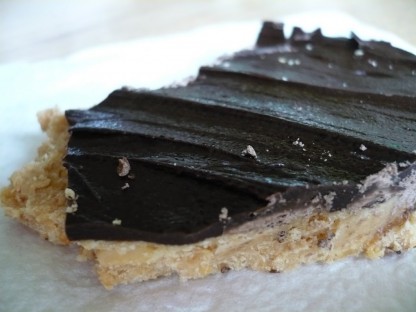 1 c. peanut butter (the husband used half creamy and half chunky)
12 oz. melted chocolate chips
Crush up graham crackers and add melted butter, peanut butter, and powdered sugar. Press into a 9×13 pan. Spread melted chocolate on top. Refrigerate til set. Refrigerate leftovers.