This is one of my favorite pasta salads. Ever. It's so dang simple, yet so dang good. This will be a hit at any potluck you take it to.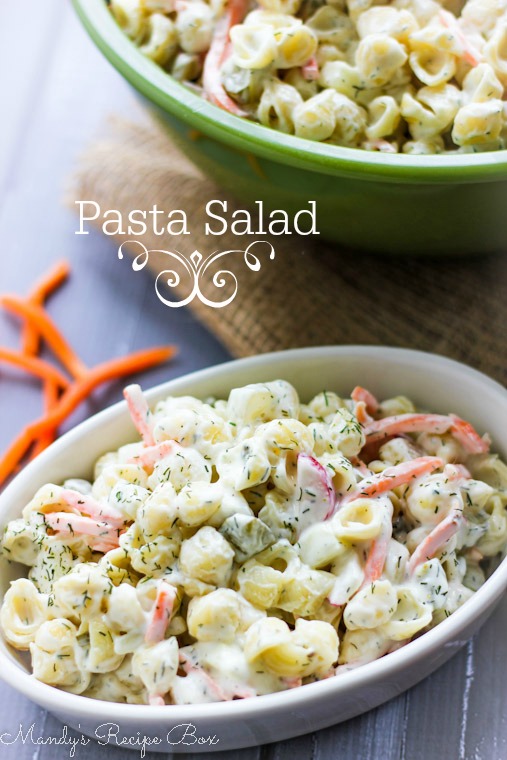 It comes from my mother-in-law and this is her signature salad. Whenever there is a potluck, she is always asked to bring this. It's just a given. She told me how to make it long ago, but I never have made it because it's just better coming from the one who is a pro at it. But last week, we had a family gathering and I decided I
needed
to make this just so I could have leftovers. Kind of like making your own turkey so you have leftovers for sandwiches. Like I said, it's way simple, but so good. The secret is adding some dill pickle juice to the dressing as well as adding the dill weed. Make it and you will be asked to make it again and again. Truth.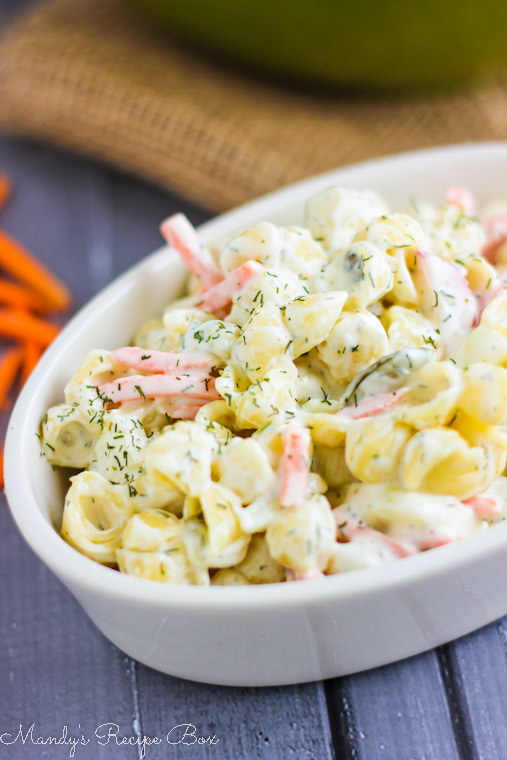 Pasta Salad
Ingredients
1 lb bag of seashell or elbow macaroni
1 cucumber, peeled and chopped
1 cup matchstick carrots or chopped carrots
1 cup sliced radishes
¾ c. dill pickles, chopped
dill weed
2 Tbsp pickle juice
salt
pepper
1½ cups mayonnaise
¾ cup Miracle Whip
Directions
Cook the pasta according to package directions. Drain and rinse in cold water.
Place pasta in a large bowl and add everything else.
Stir until totally combined.
Taste and adjust the dill weed, salt and pepper to taste. If it isn't creamy enough add more mayo or miracle whip.
Garnish with a sprinkle of dill weed.
You may also like these recipes:
Or these from the web:
Connect with me…