These are a favorite of mine. The sauce doesn't taste like the kind you buy at the store. My picky eaters even like these, so that should say something!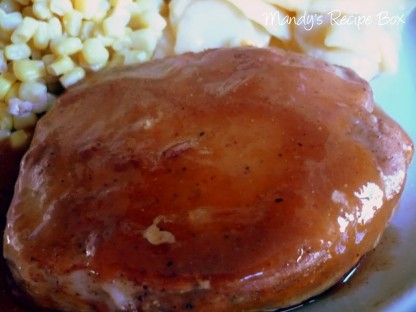 BBQ Pork Chops
1/2 c. water
1 tsp. brown sugar
1/4 tsp. black pepper
1 tsp. paprika
1/4 c. ketchup
1/2 c. vinegar
1/2 tsp. chili powder
2 tsp. ground mustard
1/4 tsp. cloves
1 Tbsp. flour
1 bay leaf
Brown 6-8 pork chops and put them in a baking dish. Mix together all above ingredients and pour over pork chops.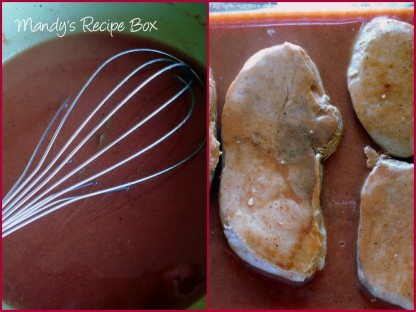 Cover and bake at 350 for 30-60 minutes until done.