I made a delicious meal with Campbell's® Sauces as part of a sponsored post for Socialstars. #CampbellsSauces
Your family will love this hearty and comforting Open Faced Roast Sandwich. You'll love how easy it is to make.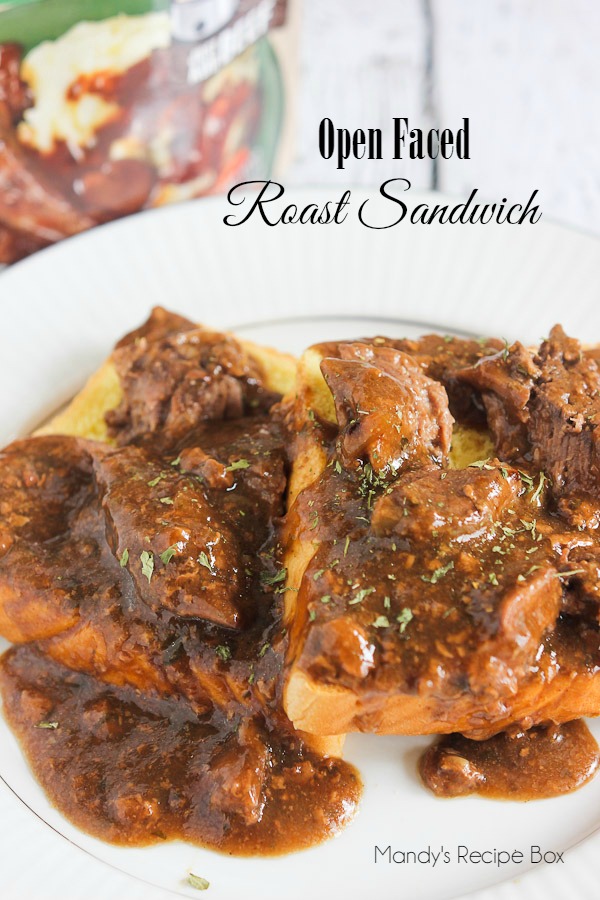 If you know me, you know I love my slow cooker aka Crock Pot. Who wouldn't? With just 5 minutes of prep time, I can have a wonderful and easy dinner for my family. Campbell's® Slow Cooker Sauces save me so much time! Just put your meat in a slow cooker, pour the sauce over it and let the slow cooker do the rest. For this meal, I used the Tavern Style Pot Roast flavor.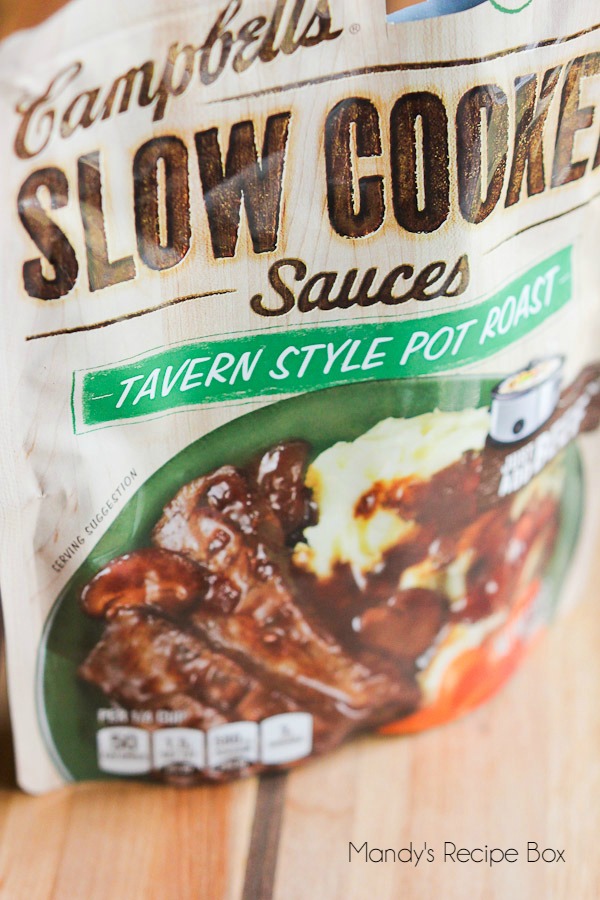 One of the great things about using a slow cooker to make a meal is that you can use an inexpensive cut of roast and it comes out so tender. I have a little trick. I put my roast in at bedtime and cook it on low and by lunch time, it's completely tender and falling apart. You really should try that. I do it on Saturday nights all the time so it's ready when we get home from church. Or you can do it early in the morning and cook it all day until dinner time. Slow and low is always the best way. This Open Faced Roast Sandwich would be perfect with mashed potatoes. Just spoon some on before the meat and sauce. I used Texas Toast bread for this. Nice and thick!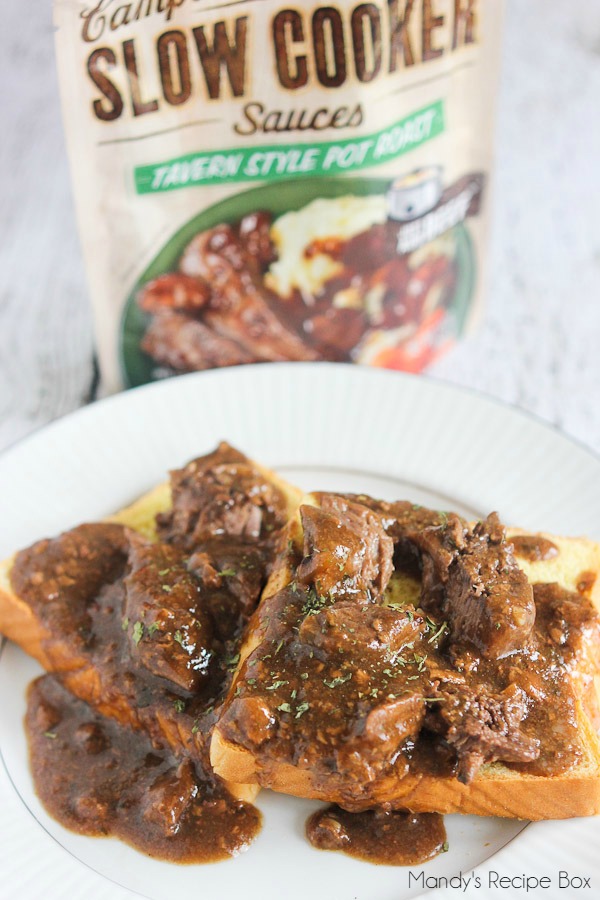 Be sure to follow Campbell's on Social Media!
Facebook | Pinterest |Twitter