This Old-Fashioned Wisconsin German Potato Salad from RecipeLion takes this classic deli salad and adds a smoky, savory twist from a little bit of bacon. Take it to your next potluck, and it'll be the talk of the buffet table.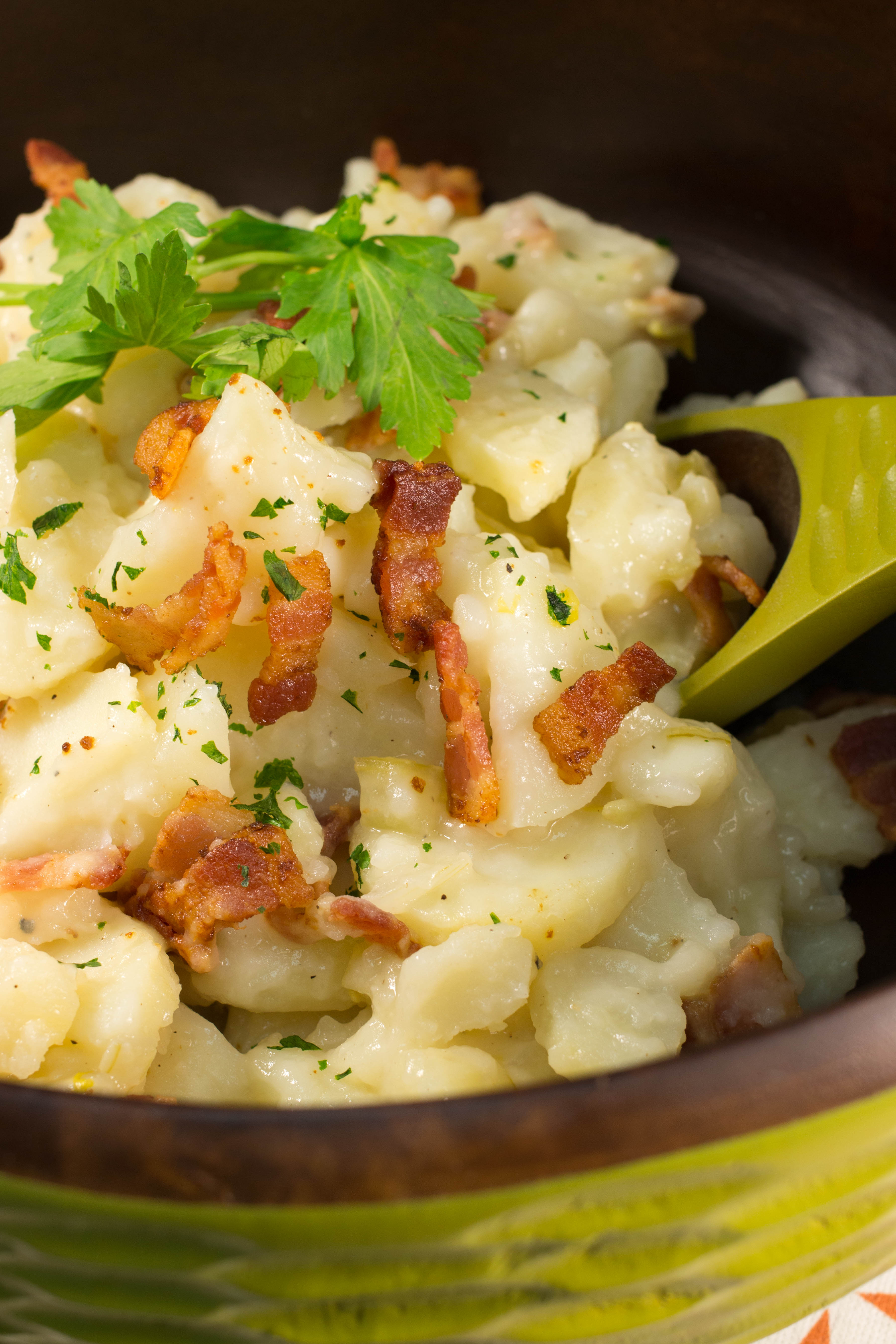 Spring is right around the corner, and I don't know about you guys, but I get spring fever early, which means spring cleaning, spring decorating, and most importantly, spring food! And in my family, spring means deli salads. And lots of them.
Personally, I love a good chicken salad (especially if it has grapes and pecans), but this charming Old-Fashioned Wisconsin German Potato Salad recipe is a real winner.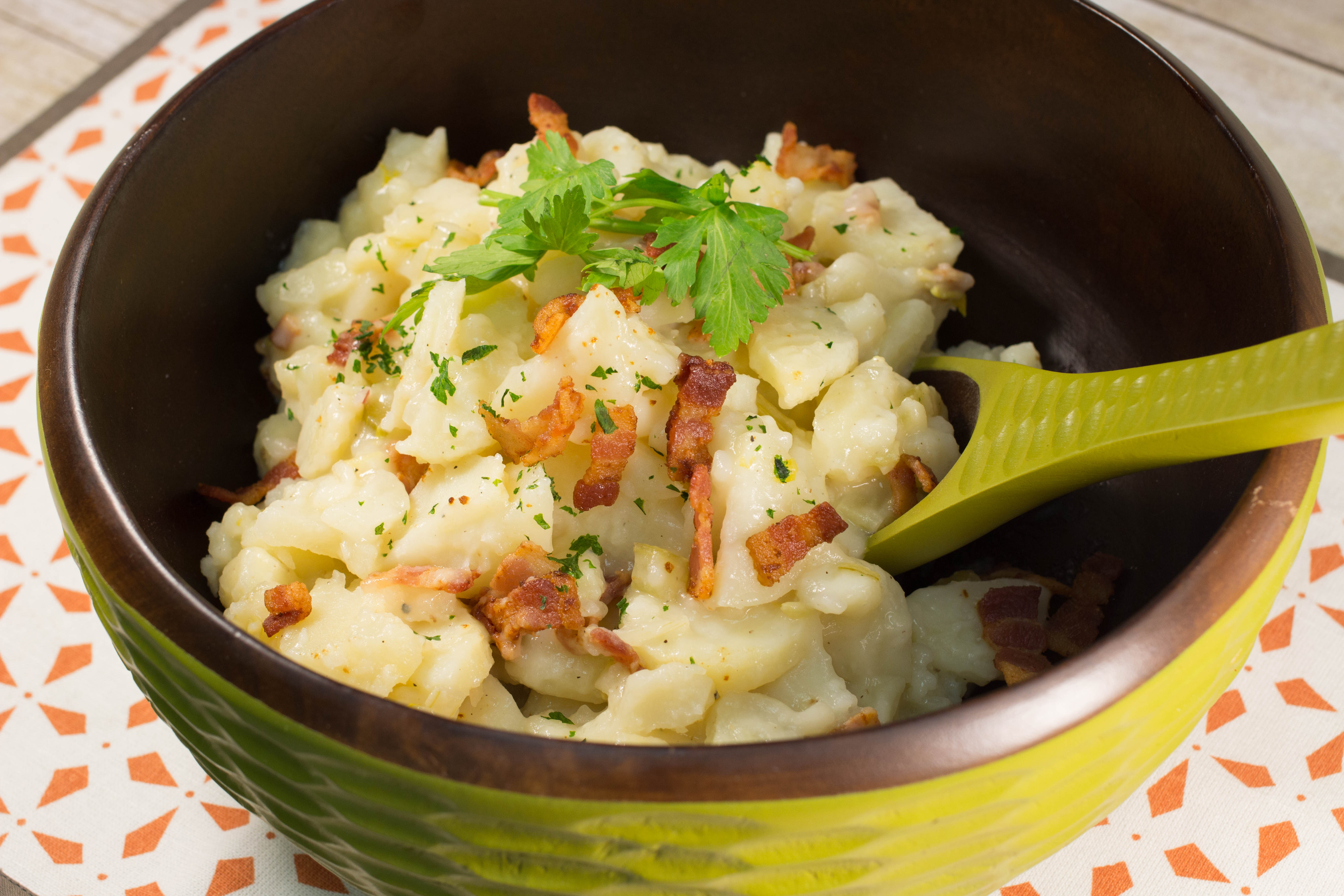 And the recipe really is simple. There are no fancy, complicated ingredients that you've never heard of. Instead, it's the potatoes, onions, and smoky bacon that give this potato salad the flavor that really packs a punch. My family likes to eat their potato salad nice and cold, but in my opinion, the flavors of this particular recipe come out more when it's served warm or at room temperature.