Oatmeal S'mores Cookies have everything you love about a S'more in cookie form. Fill your cookie jar with them today!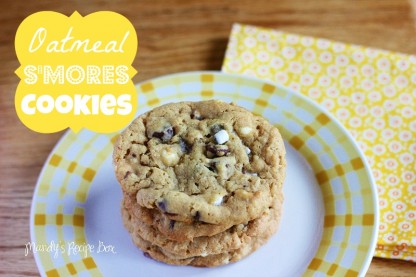 I love recipes containing S'mores ingredients. Like this fudge. I have more recipes coming that contain these fabulous ingredients. Let's talk about these cookies. While there aren't any graham crackers in them, the oats make your mouth think there are. I love marshmallows in cookies. It just makes me happy. I figured this out after I made these but, you don't add the marshmallows until a few minutes into baking. Mine were added in the batter and once baked, melted away. Good to know for next time.
Note: I've changed the marshmallows in these cookies. Keep reading to see what I did…
Oatmeal S'mores Cookies
Ingredients
½ c. soft butter
½ c. shortening
1 c. brown sugar
½ c. sugar
2 eggs
1½ tsp. vanilla
2¼ c. flour
1 tsp. salt
1 tsp. baking soda
1 c. oats
1 c. semi-sweet chocolate chips
1 c. mini marshmallows (or marshmallow bits*)
Directions
In a large mixing bowl, cream together butter, shortening, and sugars.
Add the eggs. Beat in the vanilla.
Add flour, salt, baking soda, oats and chocolate chips.
Drop by spoonfuls onto a greased cookie sheet.
Bake at 350 degrees for 9 minutes.
Push some marshmallows into each cookie and continue baking 2-5 more minutes until done.
If using Marshmallow Bits, just add them to the dough with the chocolate chips.
*Here are the marshmallow bits I used the second time around: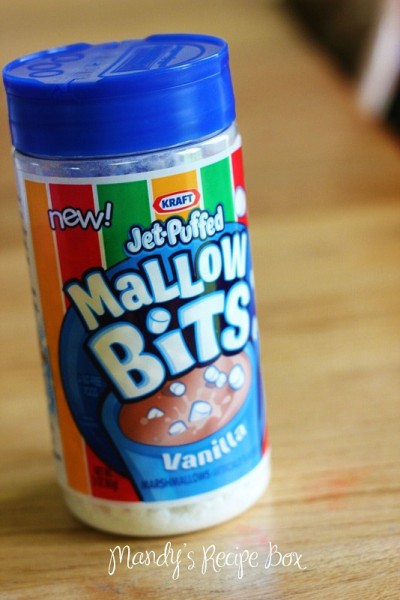 Yep! The kind used in hot cocoa mixes! Genius.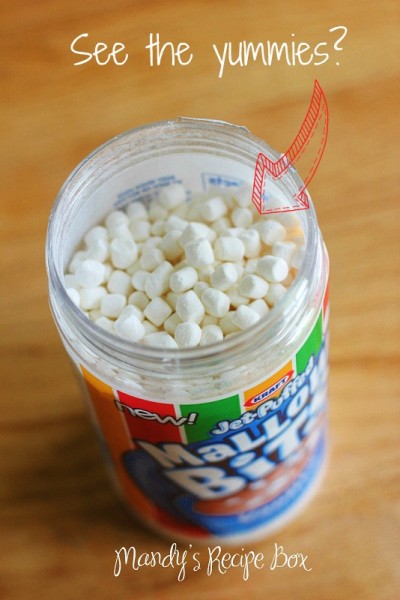 Let them sit for a minute before removing to a wire rack.