These Oatmeal Chocolate Chip Pumpkin Cookies are such a cozy cookie with their pumpkin spicy goodness. They yell, "Fall is here!"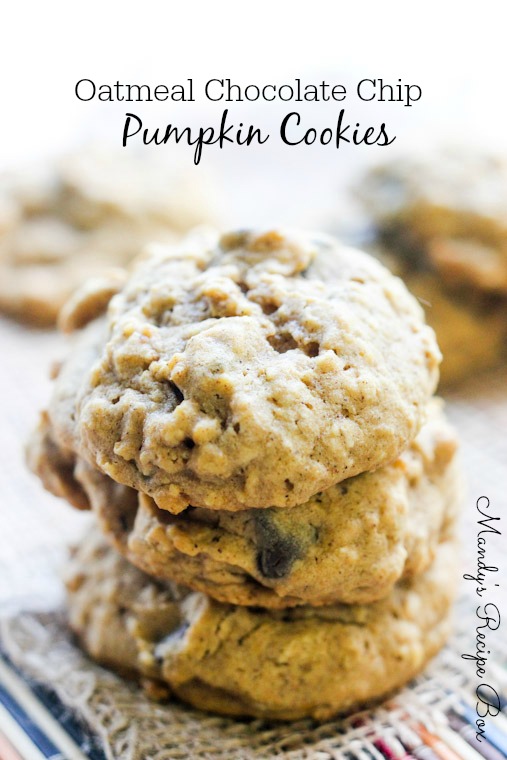 I am sure that you have seen pumpkin recipes already floating around. I love that fall is on it's way. I did make myself wait until September to post a pumpkin recipe. I just couldn't bring myself to post one in August when it's still in the high 80's and 90's outside. I am one who needs to food and smells to match the season. I had all the tropical scents in my outlets and Scentsy warmers. Suddenly as the weather cools a bit I can switch into Autumn mode. Bring on the pumpkin and fall comfort foods!
These Oatmeal Chocolate Chip Pumpkin Cookies are just perfect for welcoming the season. One bite and you just feel cozy.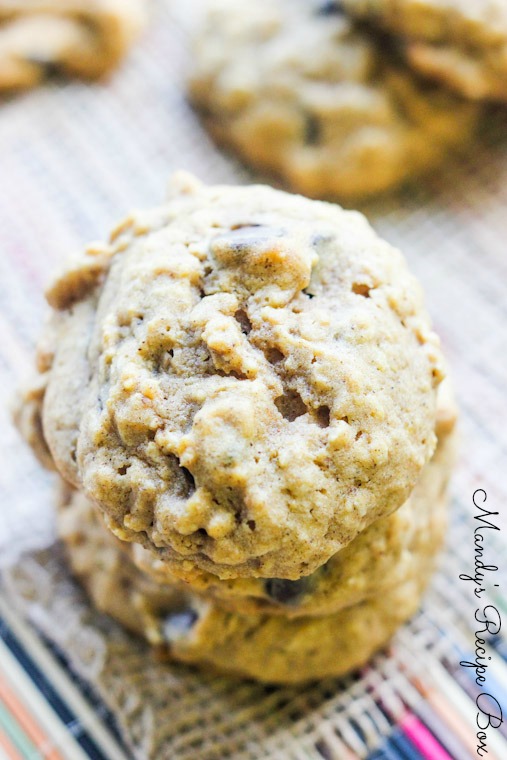 Oatmeal Chocolate Chip Pumpkin Cookies
Ingredients
2 cups of all purpose flour
1½ cups of oats
1 teaspoon baking soda
2 teaspoons of ground cinnamon
1 teaspoon of pumpkin pie spice
1 teaspoon salt
1 cup of butter, room temperature
¾ cup brown sugar
½ cup of granulated sugar
1 cup of pumpkin puree
1 egg
2 teaspoons vanilla
1 cup chocolate chips
Directions
Preheat the oven to 350 degrees and line your cookie sheets with parchment or a baking mat.
In your stand mixer, blend butter and sugars. Once fluffy, add the pumpkin, egg and vanilla. Beat well.
Add the flours, oats, soda, cinnamon, pumpkin pie spice and salt; mix.
Add the chocolate chips. Mix until distributed.
Drop by spoonfuls onto your cookie sheet and bake for 13-15 minutes.
Makes about 30 cookies.
You may also like these: