No-Bake Monster Cookie Bites are a great treat for when you have a sweet craving. They are not full of guilt, only delicious ingredients you have on hand!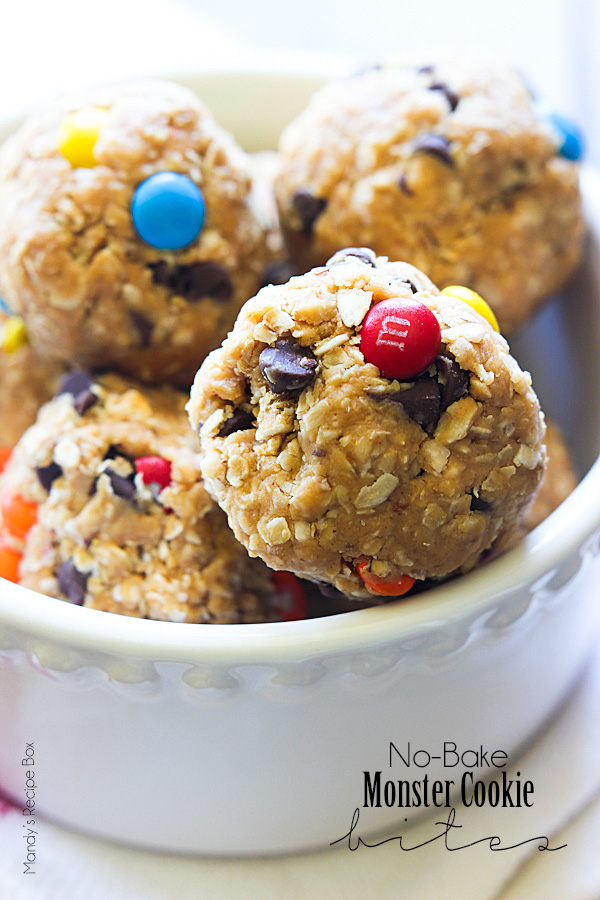 I love eating cookie dough. I have always done it but recently I started getting grossed out by the thought of raw eggs in the dough. So I like to make eggless chocolate chip cookie dough to feed that craving. But I also love oatmeal cookie dough. These No-Bake Monster Cookie Bites are kinda like that. But there's just a few healthy ingredients in here along with some M&M's because they're necessary.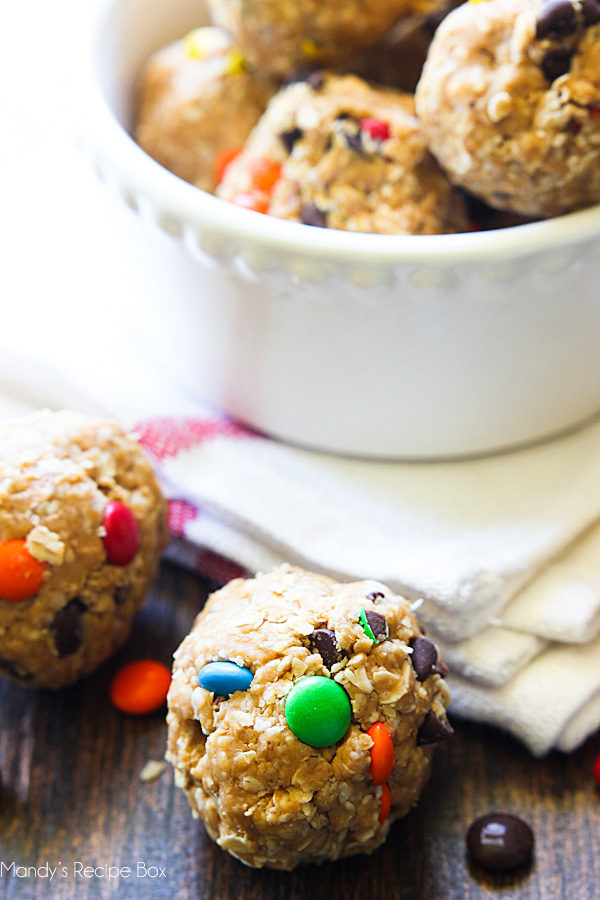 They are super easy to make. Your kids or grandkids will love making them. They make for great after-school snacks. Can you believe it's already that time of year? School. I love it and hate it. Love that my kids are back in and I have my days and routines back, but hate hate the homework and everything else. So I think I will eat these Monster Cookie Bites while they are gone.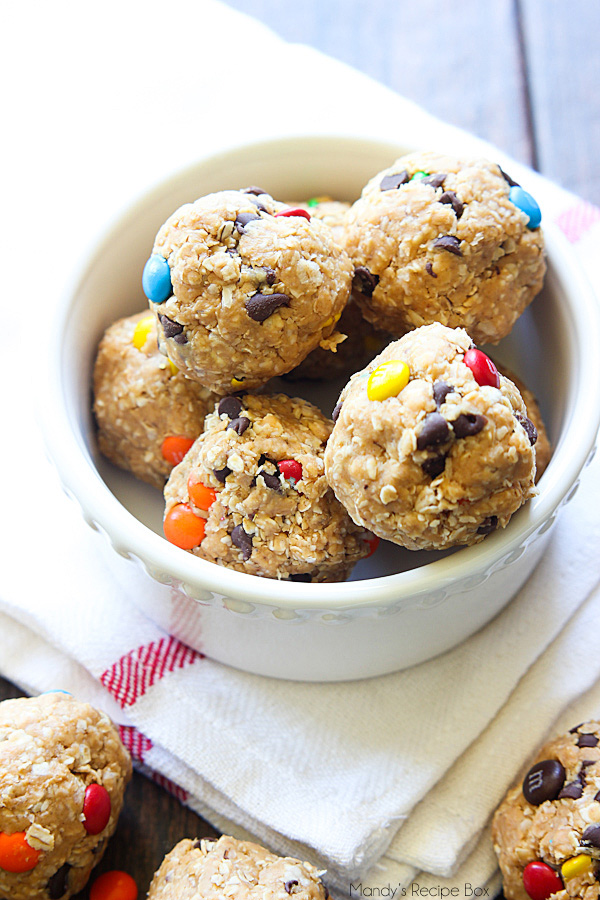 Be sure to save this to your favorite Pinterest boards!

Related articles across the web