No Bake Chewy Granola Bars are a quick and easy recipe that is perfect for breakfast on the go or snack. You can customize them to your liking.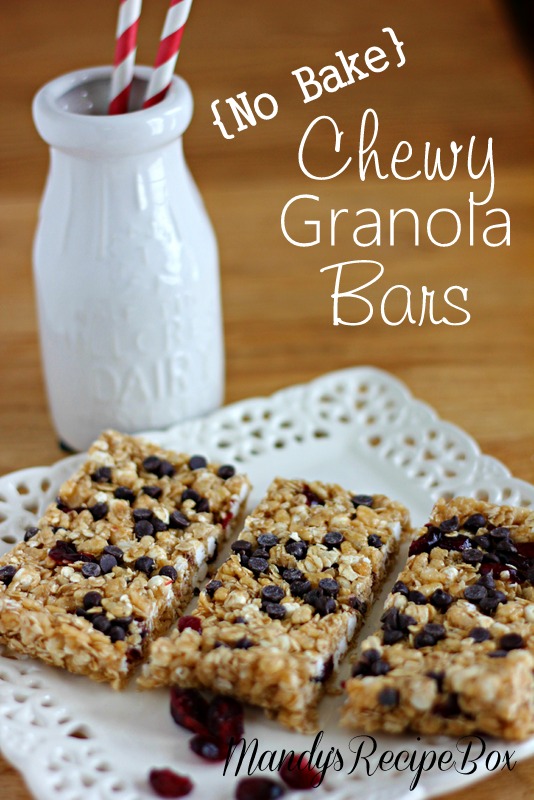 So I have kinda let my snacky side take over during this pregnancy. And not the most healthy kind of snacking. We're talking
my favorite candy bars
 and
my favorite ice cream
.
But these no bake chewy granola bars are something I don't feel guilty about snacking on. They are chewy are you can make them any way you like.
Add nuts or dried fruit or M & M's or whatever you want. Make them yours.
Preston really likes them and puts one in his backpack every morning to eat while he rides the bus.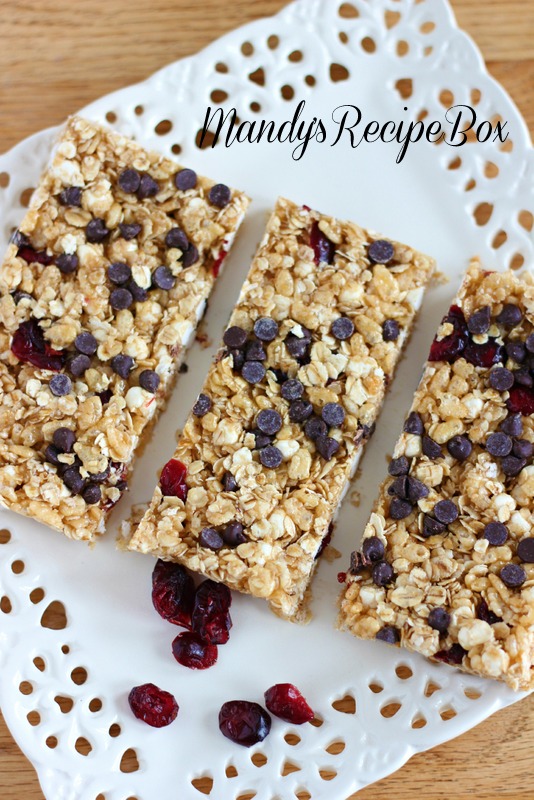 I found and used strawberry flavored cranberries and they are so good.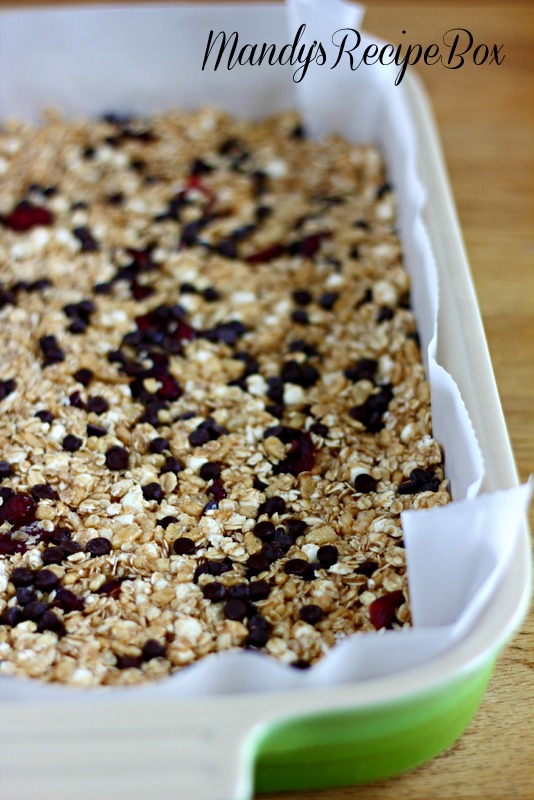 I individually wrapped them in plastic wrap so they could be grabbed easily. You can also substitute 1 C. steel cut oats for 1 C. rolled oats if you more texture.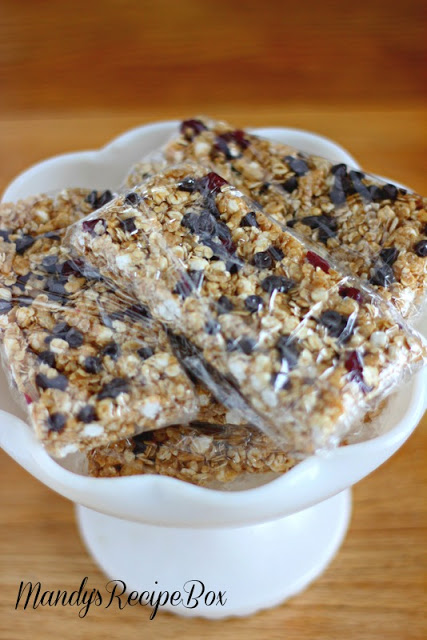 {No Bake} Chewy Granola Bars
Ingredients
2 C. rolled oats
1 C. crispy rice cereal
½ C. chopped dried fruit of your choice (I found strawberry flavored cranberries and they are so good.)
½ C. chopped nuts of your choice
¼ C. butter
½ C. brown sugar
¼ C. honey
2 tsp. vanilla extract
½ C. mini chocolate chips
Directions
Grease a 9x13-inch baking dish or lay parchment paper in it like I did.
Mix rolled oats, rice cereal, dried fruit, and nuts together in a large bowl.
Melt butter in a saucepan over medium heat.
Add brown sugar, honey, and vanilla extract.
Whisk until sugar is completely dissolved, about 2 minutes.
Pour over oat mixture; stir to combine.
Spread oat mixture into prepared baking dish.
Press chocolate chips into top.
Refrigerate until chilled, about 1 hour.
Cut into 12 bars