I'm sharing #Freshworks in my life as part of a Rubbermaid Freshworks sponsored series for Socialstars™
This No-Bake Berry Cheesecake is the perfect treat to beat the heat. No oven needed for this easy dessert recipe!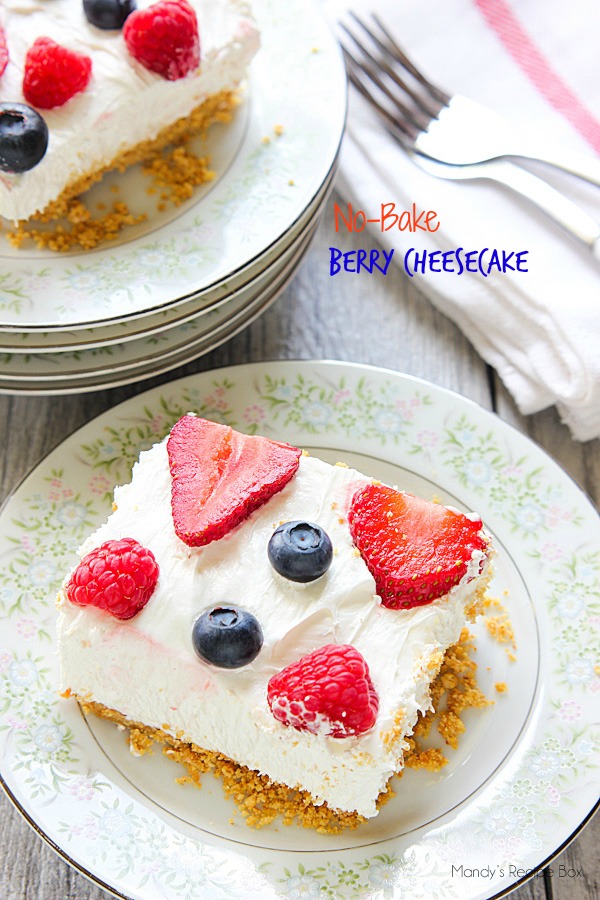 I know the 4th of July is over, but you can make red white and blue desserts all summer long. Especially when they are a no-bake recipe. Ain't nobody got time for heating up the kitchen with ovens. I love using fresh berries whenever possible in recipes. They are so good right now and taste so refreshing in the heat. I always keep my berries on hand in my Rubbermaid® Freshworks™ containers. They keep fresh for up to THREE WEEKS. Unbelievable.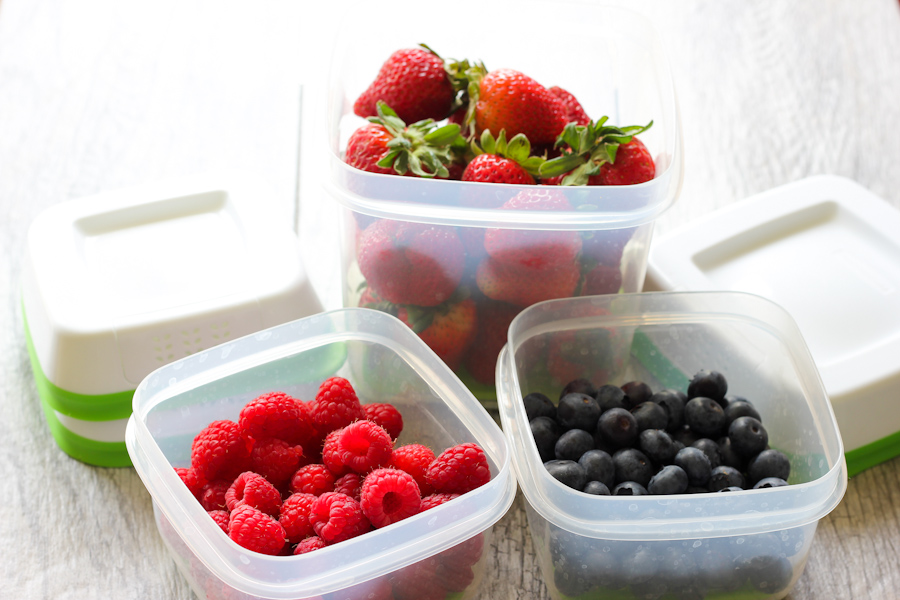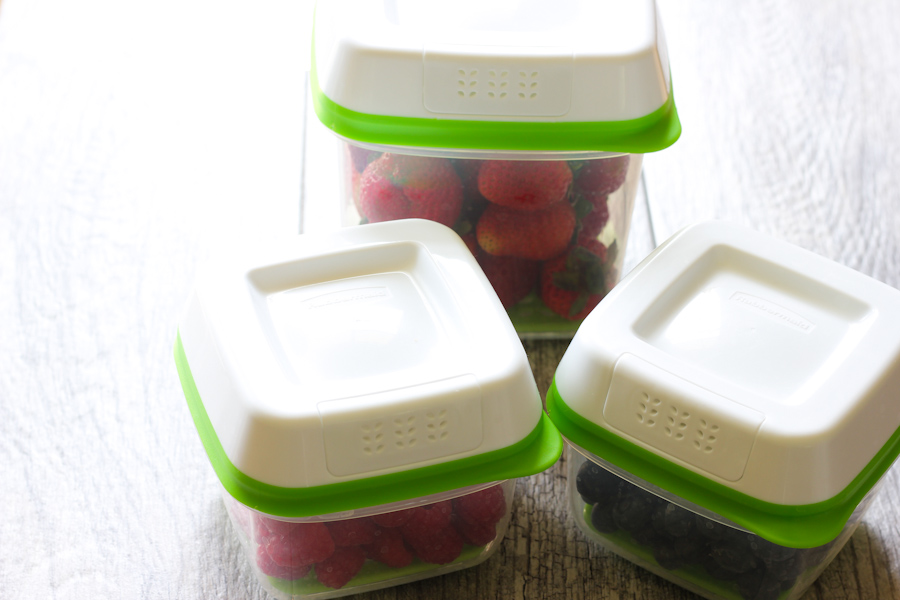 Rubbermaid FreshWorks™ Produce Saver is a NEW food storage container that uses revolutionary FreshVent™ technology to keep produce fresher up to 80% longer.

*

when compared to store packaging
Dishwasher safe and BPA free.

CrispTray™ – Elevates produce away from moisture and promotes proper airflow to help prevent spoilage.

Revolutionary FreshVent™ Technology – Patented membrane naturally regulates the flow of O2 and CO2 to create the optimal environment to keep your produce nearly as fresh as the day it was picked.
I can't tell you how much I love these containers and how much you need them. I know you can find them at Walmart, Target and Bed Bath and Beyond, to name a few places. They are worth gold to me!
This No-Bake Berry Cheesecake will be a hit, I promise. It's light and fluffy and everyone will want the recipe. You can use any berries you want, but I love the combo of strawberries, blueberries and raspberries.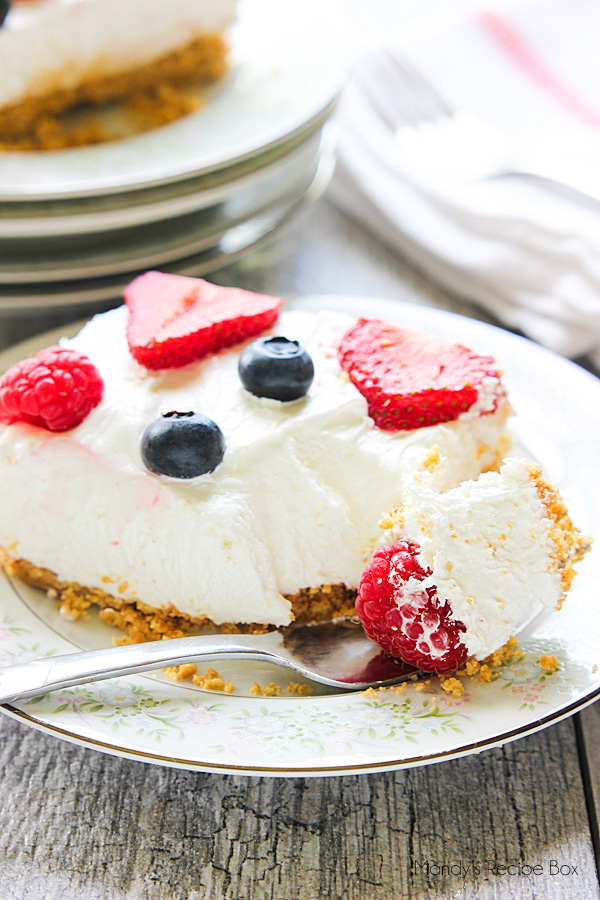 Be sure to save this to your favorite Pinterest boards!