So called because it's so easy to make, a monkey could do it. Or your children. I love making this on Sunday afternoons. It's so easy and gives you more time to spend with your family instead of in the kitchen. My son helped me make these this time and he was so excited to use the knife. Huge event. Huge. The recipe says it may be doubled. I laugh everytime I read that. May be doubled? Ha! How about may be quadrupled, cuz I already double this. Sheesh. Like that's not already a given.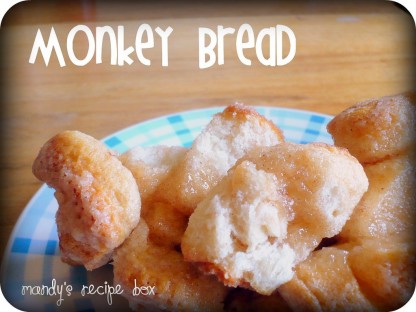 For the Biscuits:
2 cans refrigerated biscuits
1/3 c. sugar
1/4 tsp. cinnamon
For the topping:
3/4 stick margarine
1/2 c. sugar
1/2 tsp. cinnamon
Cut each biscuit into fourths. Mix together the cinnamon & sugar.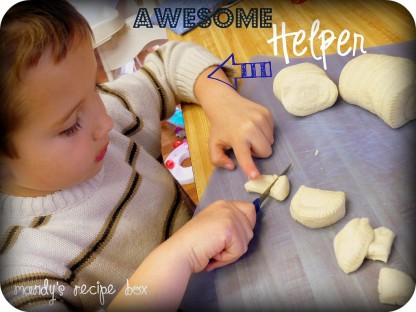 Roll each bit into sugar and cinnamon mixture. Place into a well greased bundt pan.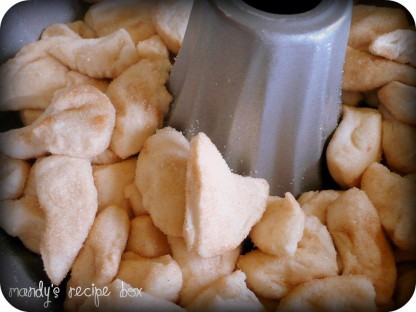 Bring to a boil the margarine, sugar, and cinnamon. Pour over the biscuits.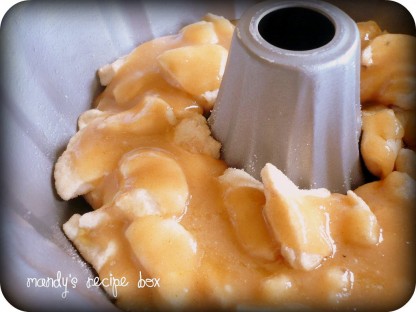 Bake at 350 degrees for 25 minutes. You will want to double these, I guarantee it.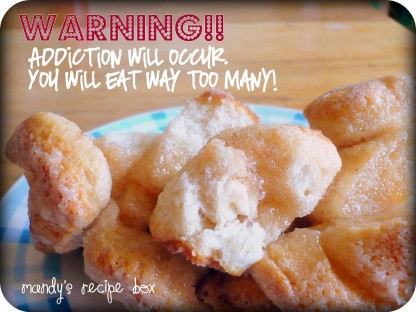 Heavenly bites.