I love a warm bowl of soup on a chilly day. This soup is fast to make. It's one of those "dump into a pot" recipes. This comes from Grandma Sorenson and I think you'll like it.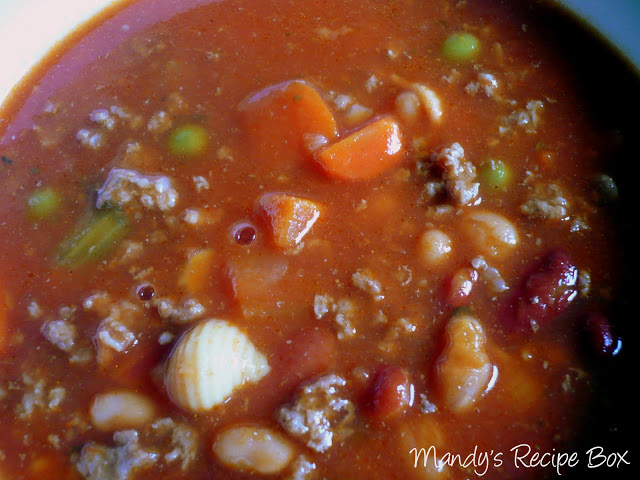 Minnestroni Soup
1 pound ground beef
onion, chopped
3 cans Minnestroni Soup
1 can Pork and Beans
1 quart tomato juice
3 c. water
2 Tbsp. Worcestershire sauce
1/2 tsp. oregano
Cook the beef and onions in a large pot. Add the rest of the ingredients and simmer for 15 minutes. See? Simple.