These Mini Pumpkin Bread Loaves are perfect for gifting to others. Or freezing for personal sized loaves to enjoy later!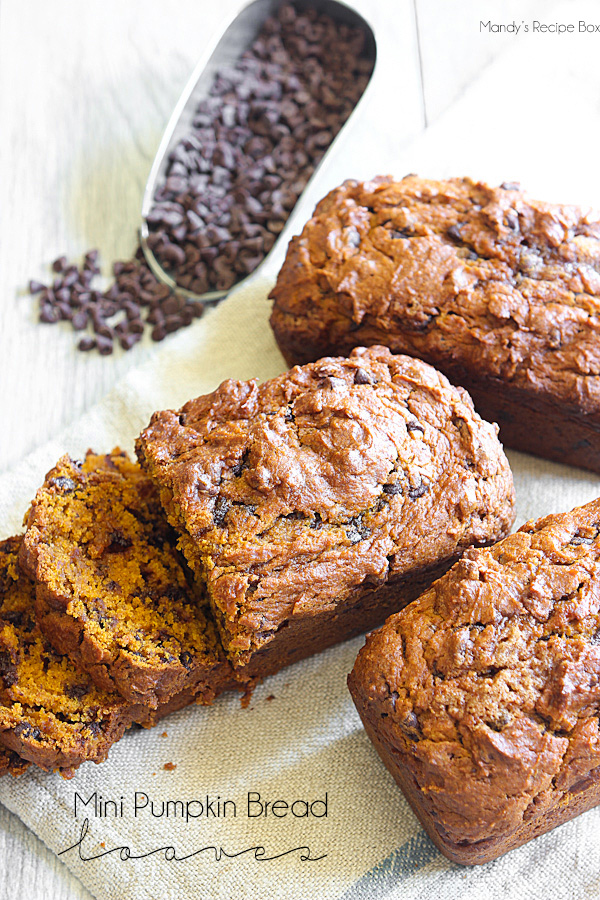 I know it's still August but Pumpkin season is here! At least in blogland and internet world it's Pumpkin season. And I am so happy! I love baking with pumpkin. A couple of favorites of mine are these Pumpkin Sugar Cookies and Oatmeal Chocolate Chip Pumpkin Cookies. They are also popular on my site. People love these cookies. Now this bread…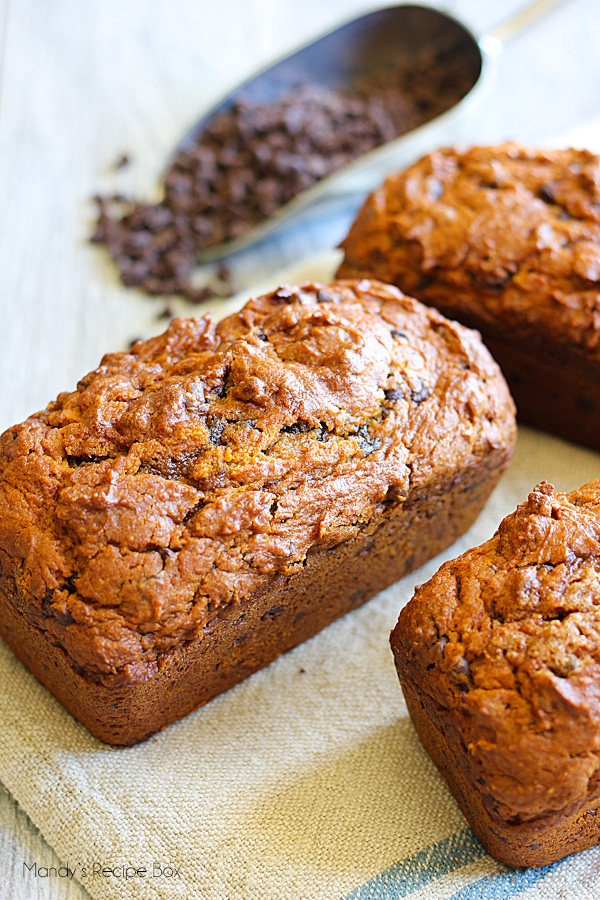 It's so moist and pumpkin-y and has mini semi-sweet chocolate chips inside. Lots of deliciousness happening in these mini loaves! This recipe makes three and you can totally double or triple it to make more. It's perfect for giving to teachers or neighbors or favorite people. They will love them. I could eat one on my own. The brown sugar in them kind of crystallized on the tops which made them extra delicious. Make them as soon as you can!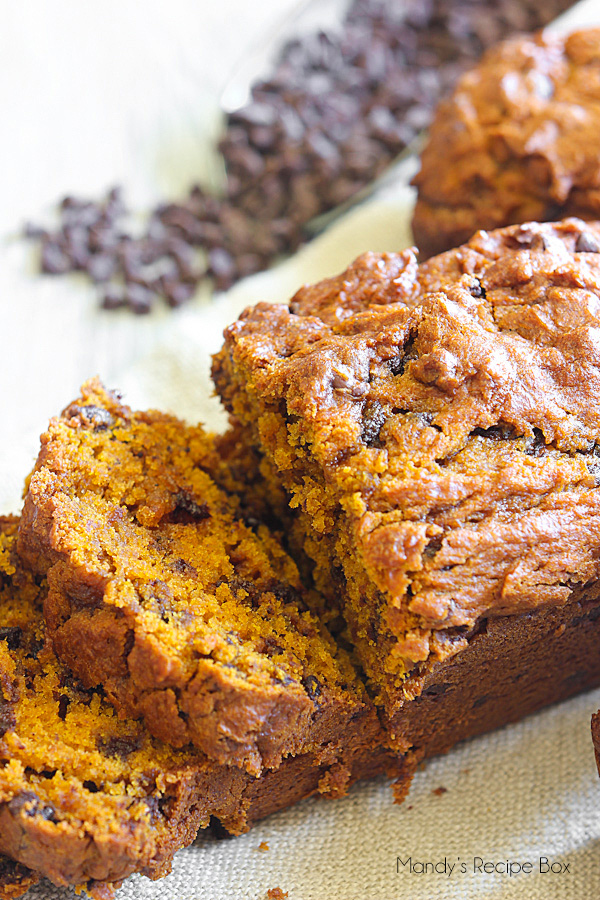 Be sure to save this to your favorite Pinterest boards!