Marshmallow Peanut Bars have a fluffy marshmallow center with caramel and peanuts all around it. Completely easy and completely addicting!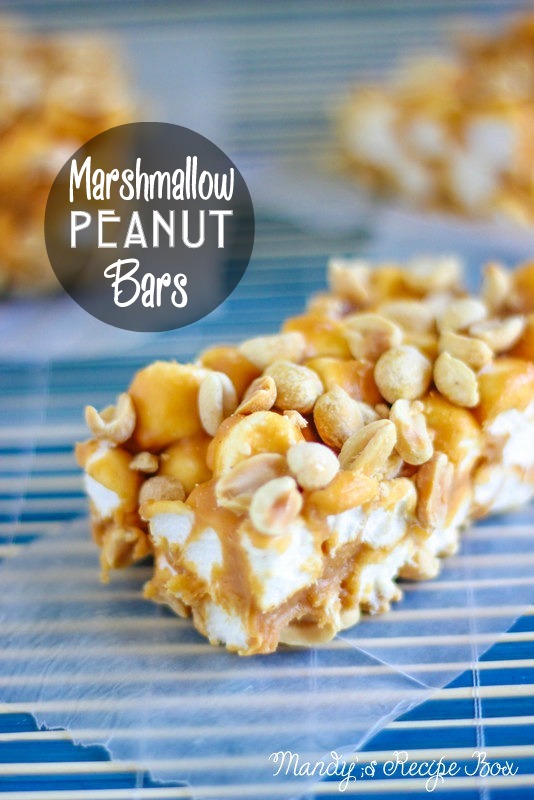 Just as a warning…share these Marshmallow Peanut Bars. Otherwise, you will end up eating the majority of them by yourself. They were featured on a Totally Tasty Tuesday by
Memories By the Mile
and I knew I had to try them. She calls them Salted Nut Roll after the candy bar. The original bar has a cream instead of marshmallow, but these are just as good and just as addicting. It gives you the sweet and salty combo that just makes your mouth happy.
Marshmallow Peanut Bars
Ingredients
16 oz. jar of dry roasted peanuts
3 Tbsp. butter
10 oz. pkg. peanut butter chips
14 oz can sweetened condensed milk
10 oz. miniature marshmallows
Directions
Spray cooking spray in a 9 x 13 pan.
Pour half of the jar of peanuts on the bottom.
Place the butter and peanut butter chips into a microwave safe bowl and cook in the microwave for one minute; stir until smooth. You may need to microwave another 30 seconds until done.
Stir in sweetened condensed milk.
Add marshmallows and fold in; press into pan. You will want to press pretty good. A lot of my peanuts on the bottom fell off the bars.
Sprinkle with remaining peanuts and press in.
Allow to set up at least one hour before cutting. You can place it in the fridge if you want to speed that up.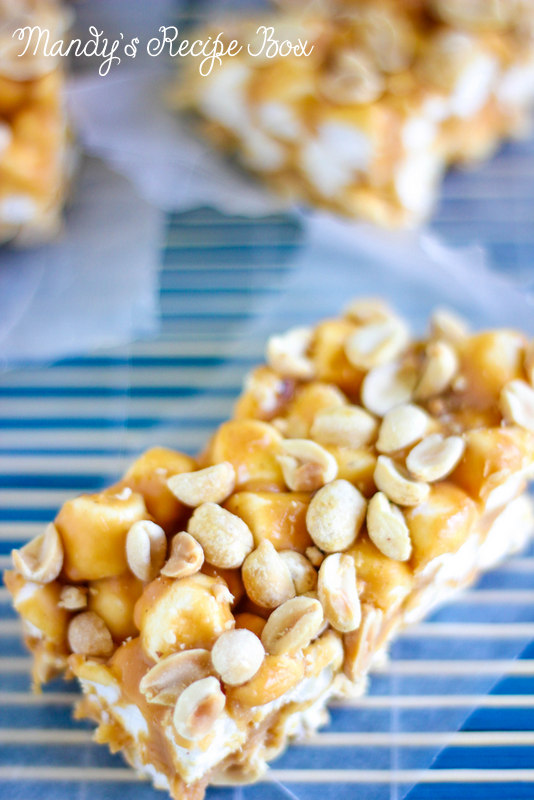 Be sure to pin this to your favorite Pinterest boards!