These are my Favorite Chocolate Chip Cookies. I have searched high and low for the perfect recipe and found it at a friend's house. Lightly crisp on the outside and chewy in the center.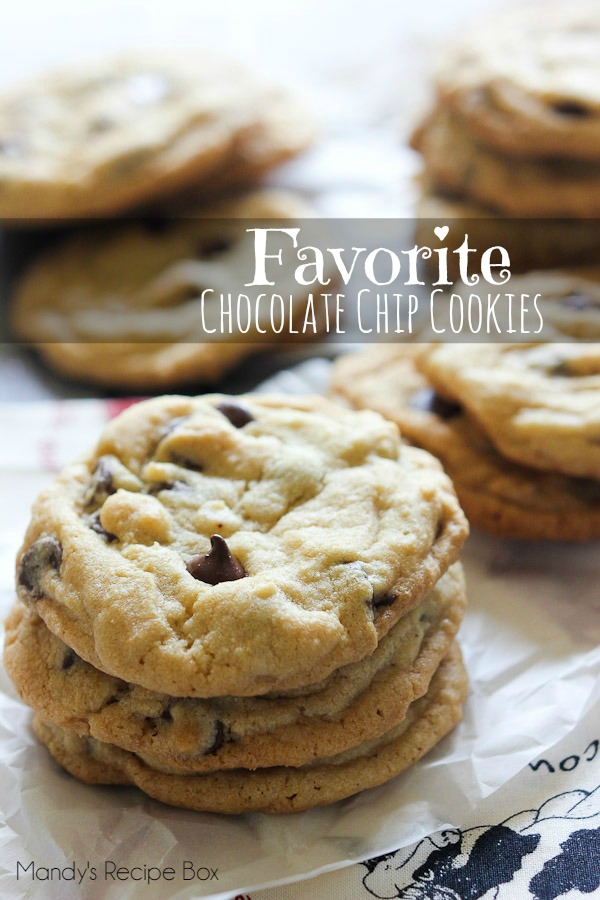 I love chocolate chip cookies. They are the original cookie. They are the original after-school snack. They are also kinda hard to accomplish in the perfect way. What is up with that? It isn't like it is a complicated recipe. They just are tricky to get to turn out just right. I've been trying for over 11 years to get them to turn out to my satisfaction. Now, before you all start saying that maybe it isn't the recipe, but the baker that isn't doing it's job (shame on you, ye of little faith!), I've also had a hard time finding that perfect chocolate chip cookie that other people make. See? Not just me.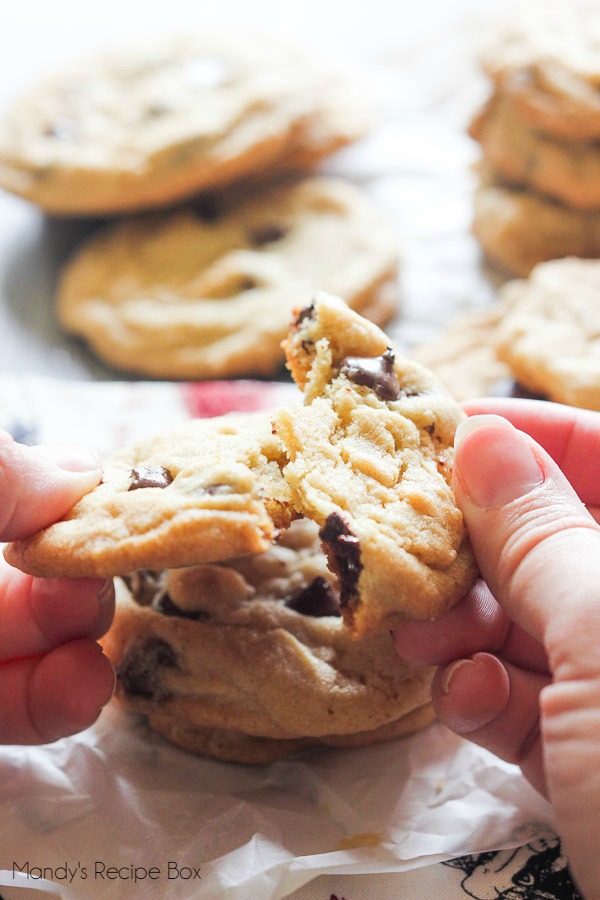 This cookie is it. My search and effort is over. Thanks to my friend and neighbor for making these cookies while I was at her house one day. I bit into one and the Hallelujah angels sang. The room glowed. I was in cookie heaven.
This recipe isn't even some fantastically amazing secret recipe either. You'll think, "Um. Mandy? That's like any other recipe I've seen." Well it turns out incredibly different than any other recipe. Magic happens in the oven. That's the only explanation. See how they aren't all flat and spread out, or rounded and bulgy? They are my favorite chocolate chip cookies.
 You are welcome.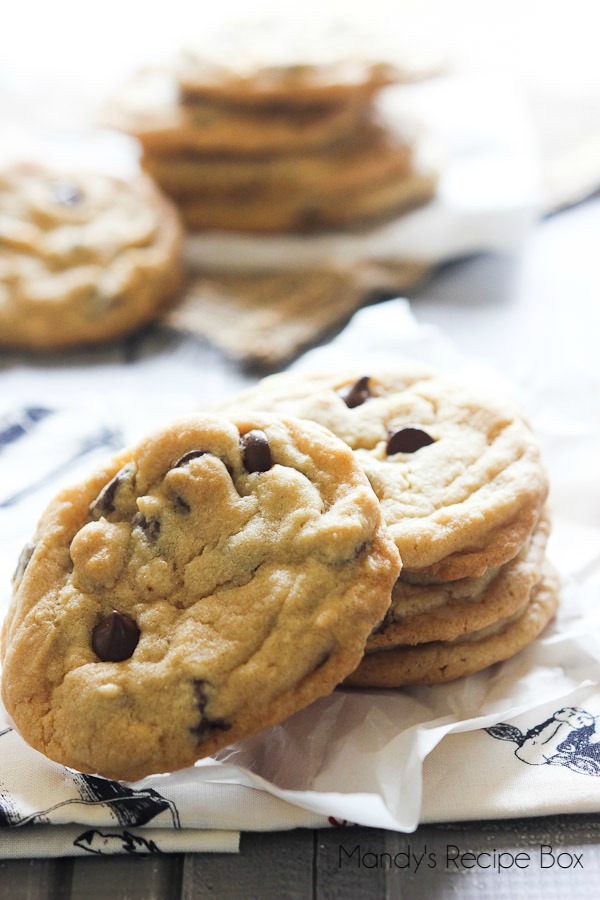 Favorite Chocolate Chip Cookies
Ingredients
2 eggs
1 c. butter, softened
1 c. sugar
1 c. brown sugar
1 tsp. vanilla extract
1 tsp. baking soda
1 tsp. kosher (coarse) salt (Or table salt, but I love the flavor of using kosher salt)
3 c. flour
1 (12 oz.) pkg chocolate chips (I use Semi-sweet. Always.)
Directions
Mix the eggs, butter, sugars, and extract.
Add the salt, soda, and flour. Combine and add the chips. Mix all together.
Drop by spoonfuls onto a baking sheet.
Bake at 350 degrees for 10 minutes.
Notes
Makes 3-4 dozen depending on size.
I updated the photos. You're at the right place!