This Mandarin Orange Jello Salad is a must make recipe. It always disappears faster than you can blink. Make it for your next potluck!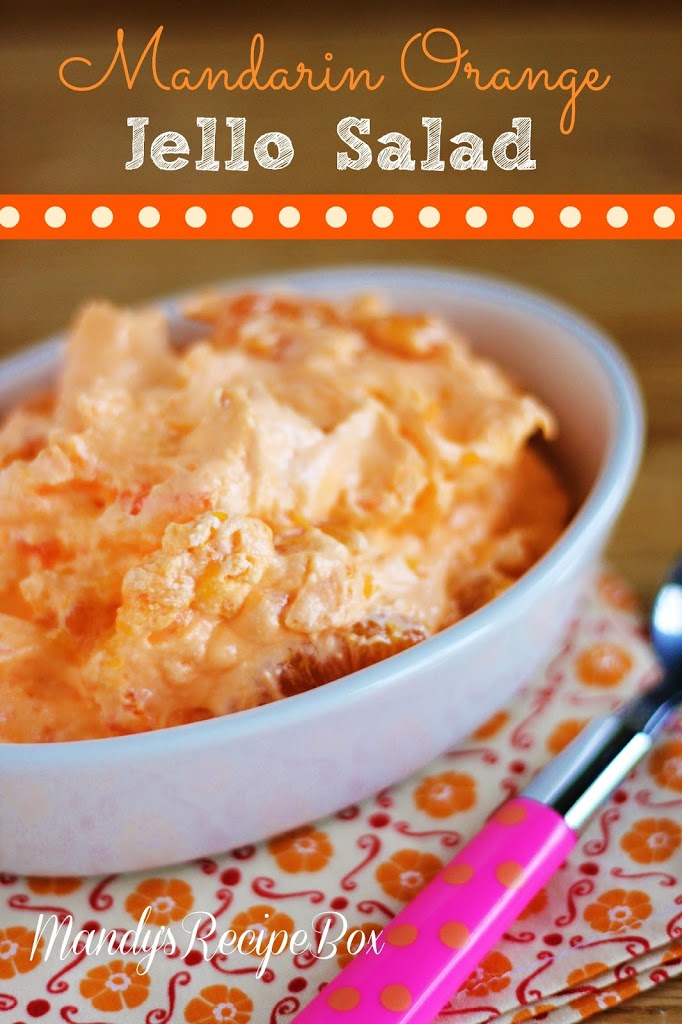 This Jello salad is one of my family's favorites. It is a combo of Jello and pudding and has a delicious creamy texture to it. It isn't made with cottage cheese, even though the photos seem to make it look like it is. It's just the Jello that didn't get all the way mixed in since I let it set a little too long before mixing in the Cool Whip.
If you make this, be sure to double it for more than 8 people because you will need it. It is always one of the first things to run out at potluck dinners. I first posted it here and have hated that photo ever since. Now I have a much prettier picture to share with you.
Mandarin Orange Jello Salad
Ingredients
1 large package (6 oz) orange Jell-o
3 C. water
1 large package (5.1 oz) Cook and Serve Vanilla pudding mix
2 small cans or 1 large can mandarin oranges, drained
1 pint whipping cream, whipped or 1 (8 oz.) Cool Whip
Directions
Stir together in a saucepan the pudding mix and water.
Stir in the Jell-o and cook till slightly thickened.
Place in a large bowl and refrigerate until thickened, but not set.
Add whipped cream or Cool Whip.
Fold in mandarin oranges.
Refrigerate until set.