Homemade Mac and Cheese. Doesn't get much better than that. Creamy, cheesy goodness with a little crunch on top. Happiness. Coziness. That's all I can say.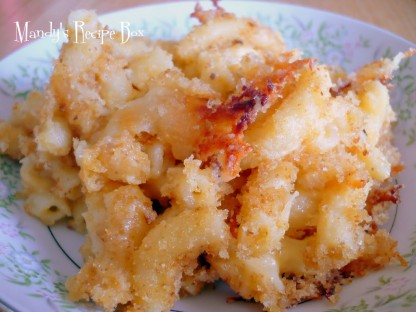 Macaroni and Cheese
2 c. uncooked elbow macaroni (7 oz)
1/4 c. margarine or butter
1/4 c. flour
1/2 tsp. salt
1/4 tsp. pepper
1/4 tsp. ground mustard
1/4 tsp. worcestershire sauce
2 c. milk
2 c. shredded cheddar cheese (8 oz)
Cook macaroni as directed on package. While that is cooking, melt margarine in a saucepan over low heat. Stir in flour, salt, pepper, mustard, and worcestershire. Cook over low, stirring constantly, until smooth and bubbly. Remove from heat. Stir in milk. Heat to boiling, stirring constantly. Boil and stir 1 minute. Stir in cheese until melted. Drain macaroni and gently add to cheese sauce. Pour into ungreased 2 qt. casserole dish. Bake uncovered at 350 for 20-25 min.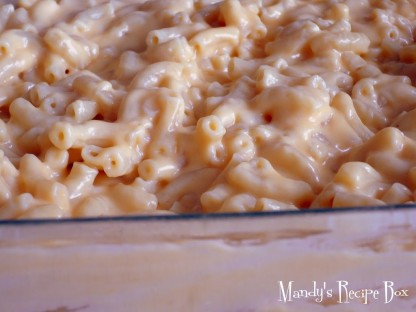 You can top with bread crumbs and parmesan cheese, too, if you want. Just melt about 2 Tbsp. butter and mix with 2/3 c. bread crumbs.
Sprinkle over top.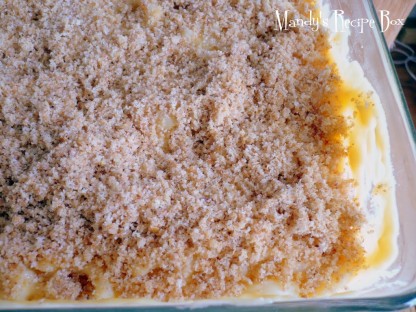 Add cheese.