This is a sponsored conversation written by me on behalf of Horizon Organic. The opinions and text are all mine.

Do you ever dread packing your kids' lunches? It's the "what to put in so they don't get sick of the same thing" part that gets me. Luckily my kids are pretty easy going when it comes to their lunches. They usually have school lunch so it's a treat to them when I pack them a lunch. I have some lunch box ideas for back to school that will hopefully help you out.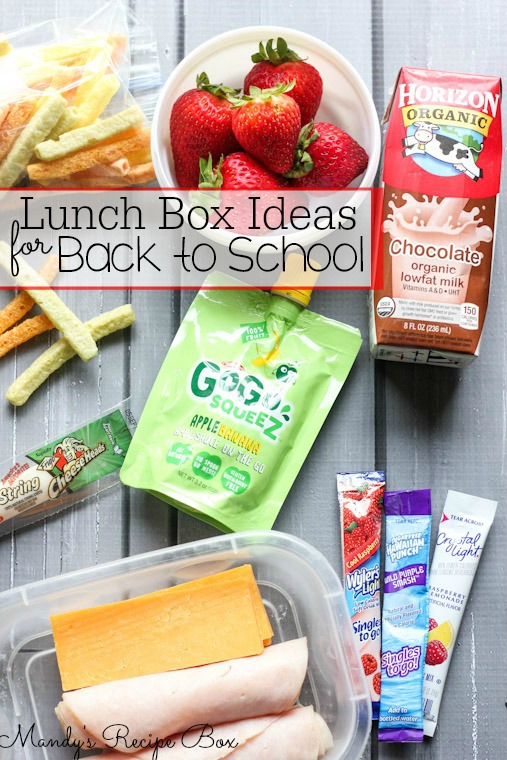 It can be easy to just make a Peanut Butter and Jelly sandwich, add some chips, cookie and a drink and be done. That would get boring fast! I try to change it up as much as I can. I make Jell-o or pudding in little containers with lids, I throw in those singles-to-go mixes that can be shook up in a bottle of water and lots more. I made a list to help you out.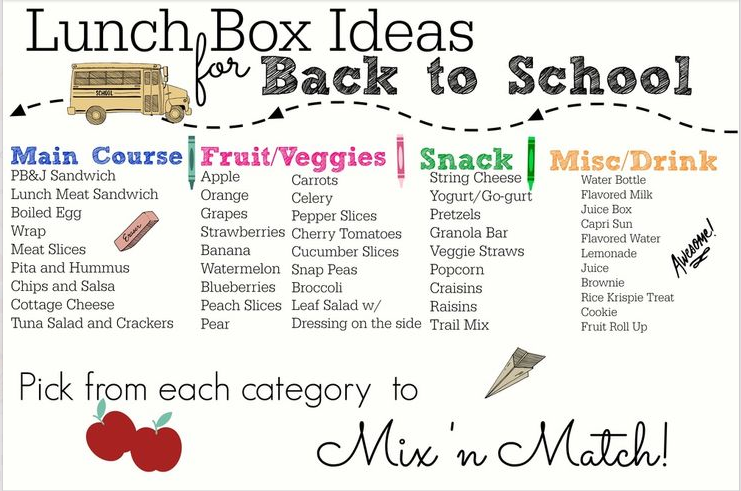 All you do is choose something from each category, or 2 from the Misc/Drinks category, and it keeps it fun. My 6-year-old loves chocolate milk so I picked up some little boxes of Horizon Organic chocolate milk. It also comes in regular and strawberry. She loves it! Then, once you have it figured out just pack it up in a cute lunch box/bag.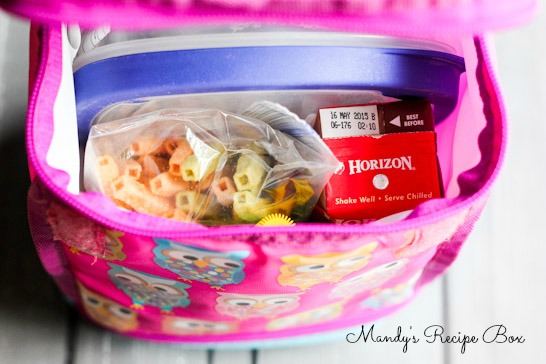 Don't forget the ice pack if you are packing perishable items like meats and cheese. I also love to include little notes or jokes. Here is a fun site that has jokes ready to go. There are also all kinds of printable notes and jokes here.
Be sure to check out Horizon Organic on Facebook, Twitter and Pinterest for more fun.