Hi! I'm Stefanie from over at
Lovely Little Snippets
! I'm so excited to be a Guest Blogger on Mandy's Recipe Box!
I'm a dinner-makin', photo-takin', fourwheeler-ridin', decor-buyin wife and momma! I have one little boy, Blake, who is 10 months and keeps me on my toes!
I have 2 of my favorite summertime recipes for you! When I think of a summer dinner, I think of cool crisp veggies, and if your garden is anything like mine, it OVERLOADED with them!
Here are 2 very versatile recipes to use up all that vegetable-goodness!
(feeds 2 people)
1 can crescent rolls
1/2 block of cream cheese
A few tablespoons of dry ranch mix (depending on how 'ranchy' you like it)
Veggie toppings, like carrots, broccoli, cauliflower, celery, cucumbers, tomatoes, zucchini etc.
Other toppings, like ham/turkey, kidney beans, olives etc.
press 1 can of crescent rolls flat onto a cookie sheet and cook until golden brown and crisp. (like 11 minutes) set it aside and let it cool. Mix 1/2 block of cream cheese with some with the dry ranch mix. chop your veggies. once the crescent rolls have cooled, spread cream cheese mixture on top and throw on your veggies! YUM YUM YUM!!!! i could eat this every day! and i use fat free crescent rolls and reduced fat cream cheese, so its pretty healthy!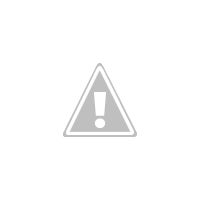 Summer Garden Pasta Salad
(feeds 3-4 people)
1/2 box (1/2lb) Rotini Pasta, cooked and cooled
1-2 small zucchini, chopped
1 cup purple cabbage, sliced
1/2 of a green bell pepper diced
1/2 cup Extra Virgin Olive Oil
1/2 tsp Italian seasoning
Toss the Pasta and all of the veggies in a large bowl. In a separate bowl, mix all of the dressing ingredients. This is the point that you can taste the dressing, and add more seasonings to taste. Drizzle the dressing over the salad and mix well. Serve cold or at room temp.
You can really go garden crazy with this salad! Add and kind of veggies you want! Tomatoes, jalapenos, cucumber etc. And for the meat eater (my hubby), feel free to add diced chicken, cooked ham, or even sliced steak! The possibilities are endless!