Lo Mein is so easy to make and will taste like it came from your favorite Chinese restaurant.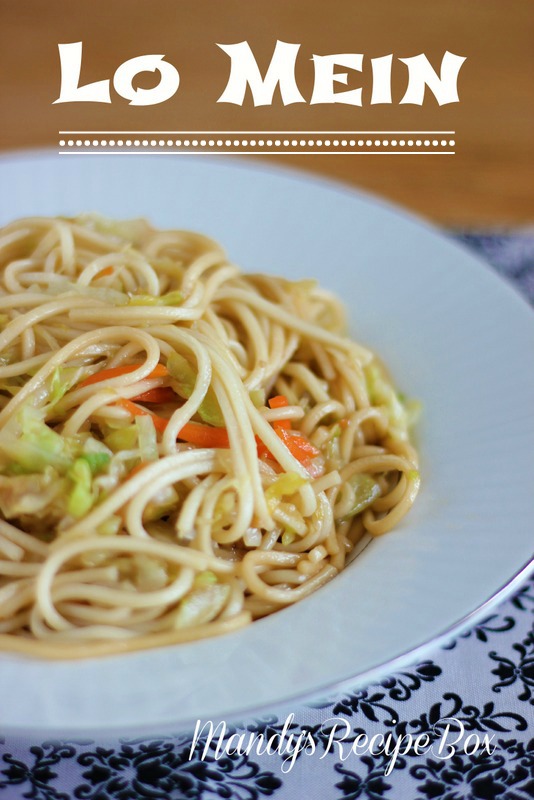 I have said it before, but Chinese food is my favorite. I really love
Sweet and Sour Chicken
,
Fried Rice
, and Lo Mein Noodles. That is usually what I get when I go out to eat Chinese food. But now I can make all of those at home and I love that. You can make it, too, and save money. It tastes just like take-out to me.
Lo Mein
Ingredients
2 T. soy sauce
1 T. rice wine vinegar
2 T. brown sugar
½ tsp. toasted sesame oil
1 tsp. grated fresh ginger
2 tsp. minced garlic
½ tsp. Sriracha hot chili sauce
2 tsp. cornstarch
2 tsp. canola oil
3 C. Coleslaw
½ C. thinly sliced scallions
6 oz Chinese egg noodles
Directions
Cook your noodles per the package directions.
Drain them and set aside.
Combine the soy sauce, rice vinegar, brown sugar, sesame oil, ginger, garlic, sriracha, and cornstarch in a small saucepan set over medium heat.
Bring to a boil and heat until thickened. Set aside.
Set a large skillet over medium heat with the canola oil.
Toss in the coleslaw and sauté until the veggies are tender.
Add the noodles and sauce, tossing to combine.