An easy homemade ranch dip, made lighter with Greek yogurt. This Lightened-Up Dilly Ranch Dip is perfect for serving with fresh cut veggies at holiday parties, or for keeping in a container in the fridge to pull out with veggies for a quick and healthy snack!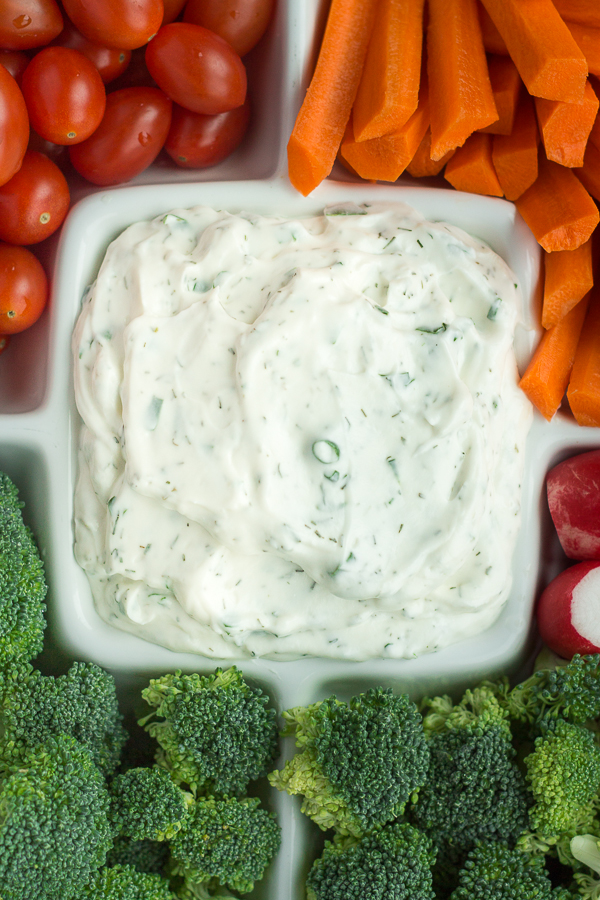 Amanda here, from Yummy Treats +Healthy Eats, dropping by again to share one of my favorite easy veggie dips! The holidays can be a really indulgent time, with lots of delicious comfort food and loads of delectable sweets. Don't get me wrong, I totally love it, but it's nice to lighten things up here and there to make room for all of the goodies.
This ranch dip has always been one of my favorite ways to enjoy the healthier side of things. I've never been the hugest fan of snacking on plain raw veggies *gasp*, but give me some ranch dip and I'll eat all of the veggies I can get my hands on. I found this recipe in a cookbook of my Mom's a couple of years back, and I've adapted it slightly to lighten it up. Instead of full-fat mayo I use light mayo, and I swap the sour cream for plain Greek yogurt.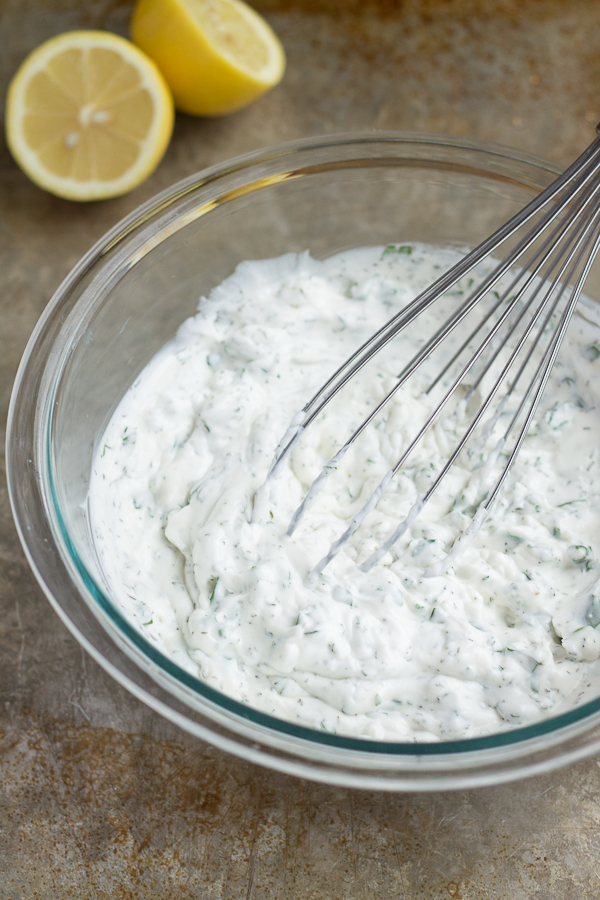 Admittedly, when making this dip for a party, I make the original full-fat version (it's worth a little bit of a splurge). But when I mix this dip up to keep in the fridge along with some veggies for healthy snacks, I like to make the lightened up version. This dip is smooth and creamy, and the flavor is great. It takes just FIVE minutes to make. I highly recommend that you make it soon!

P.S. Thin this dip out with a little milk, and you'll have a great homemade light ranch dressing for salads!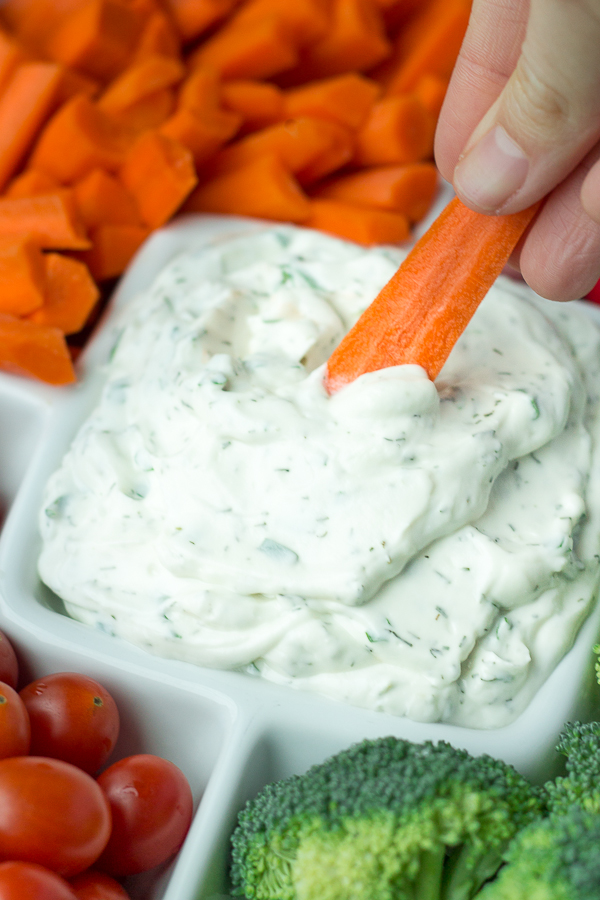 Other Healthy Recipes You Might Enjoy:
Lightened-Up Maid Rite Copycat