Lemon Parmesan Chicken will be one easy chicken recipe you'll be adding to the regular dinner rotation. It's delicious with fresh squeezed lemon over the top before serving.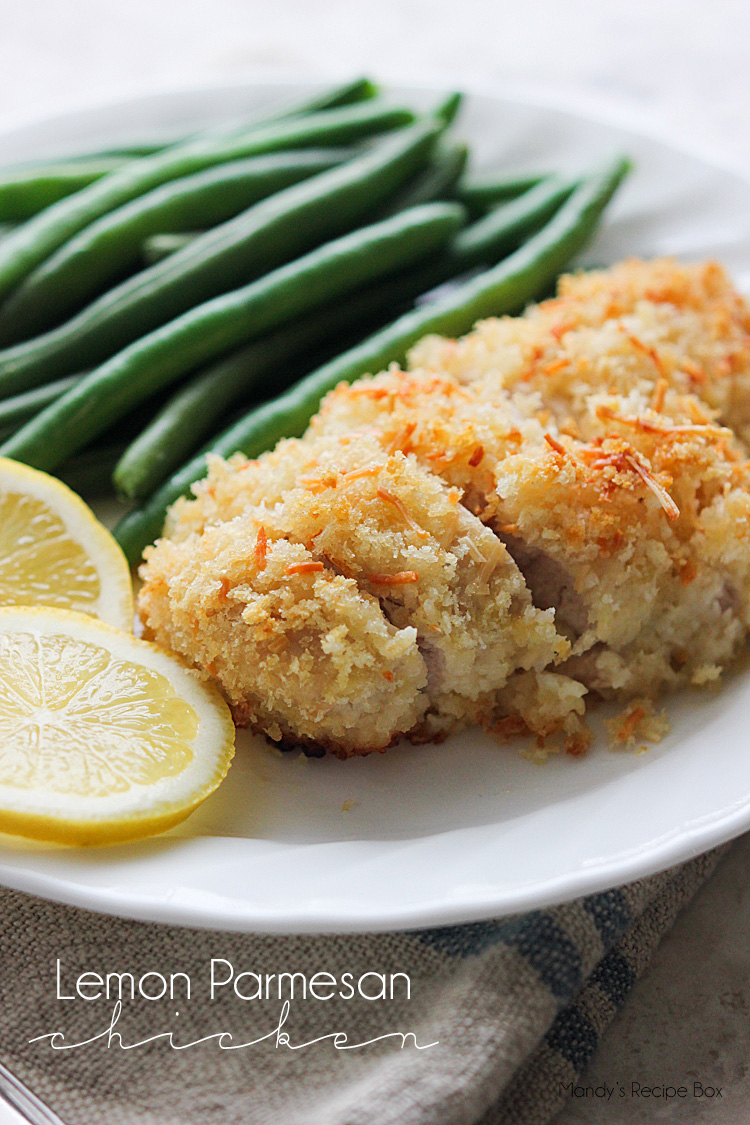 Can I just tell you how much I love this chicken recipe? Because I'm going to. I love lemon in chicken dishes. So very much. And I love Parmesan cheese. I love it so much that I will dip my microwave popcorn into it. Try that sometimes. It's so good. And I lvoe easy dinner recipes. Well, actually, I love easy recipes of any kind.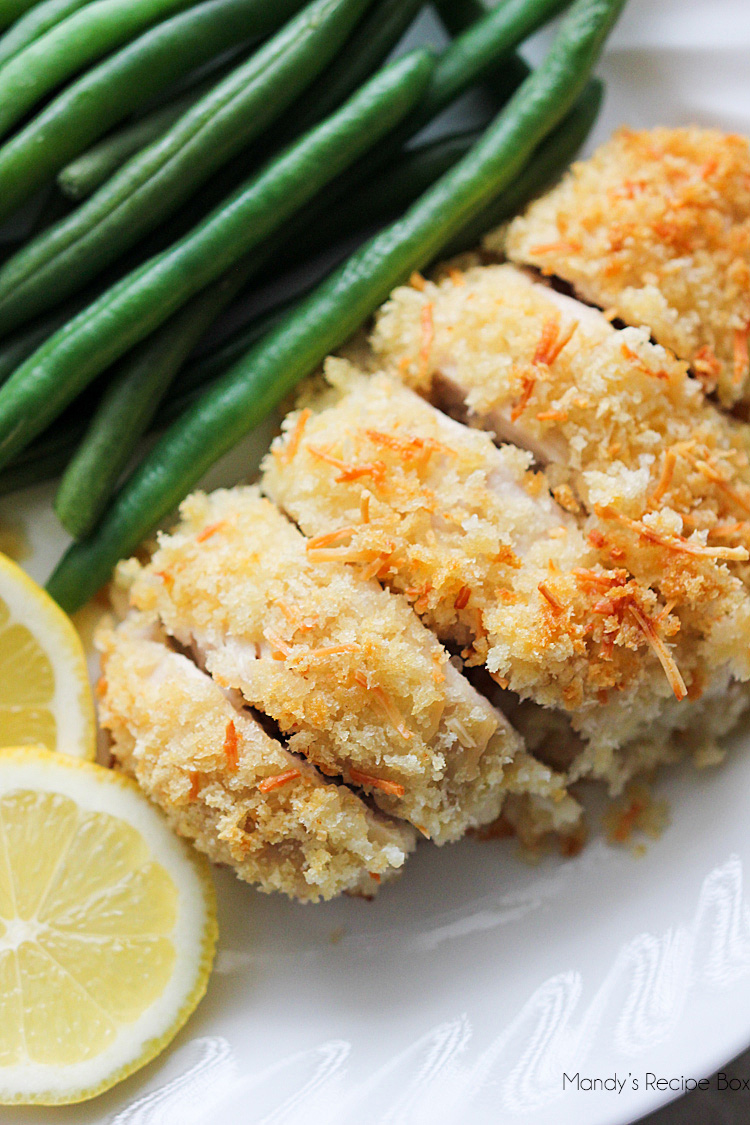 The panko bread crumbs this Lemon Parmesan Chicken crispy and the flavors of lemon juice and Parmesan cheese makes it all come together for one of my favorite chicken recipes ever. My mom loved it so much that she made it herself the next day! Try this just one time and you'll see what I mean. It's so refreshing and comforting at the same time. You can keep it light with veggies and a salad or serve it with some good ol' mashed potatoes and gravy.
 Be sure to save this to your favorite Pinterest boards!