This Lemon Garlic Chicken is made in the slow cooker so you know it's gonna taste delicious! Just put the chicken in and pour the rest on top. Super easy and fast to prepare.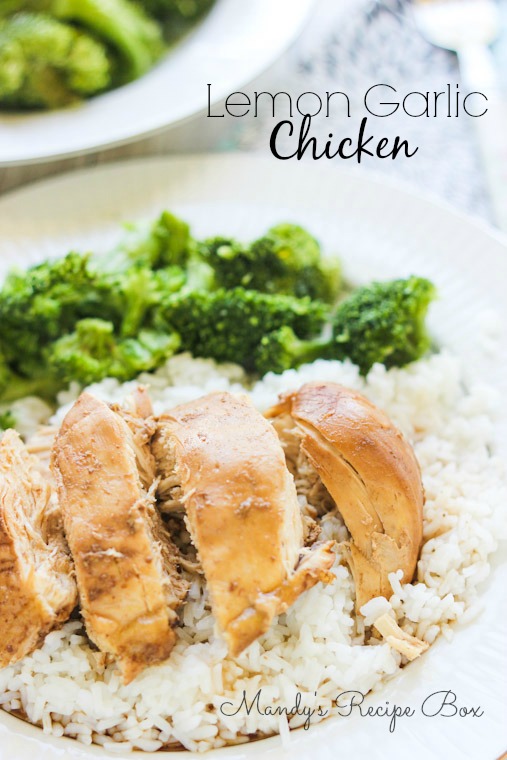 Summer is in full. blazing. force. I only have an air conditioner in the window, not central air (dying!) so I do all I can to keep the heat down in the kitchen. My slow cooker is my BFF during the summer. Along with the grill outside. Besides not heating up my house like the oven does, it makes it soooo easy to prepare dinner. I found this Lemon Garlic Chicken recipe in
Gooseberry Patch
's Slow Cooking All Year 'Round. I made
Best Ever Hot Cocoa
out of this cookbook and it's delish. Not that you should make it in the heat of summer. Unless you're crazy like that. Make this dinner soon. You'll love it.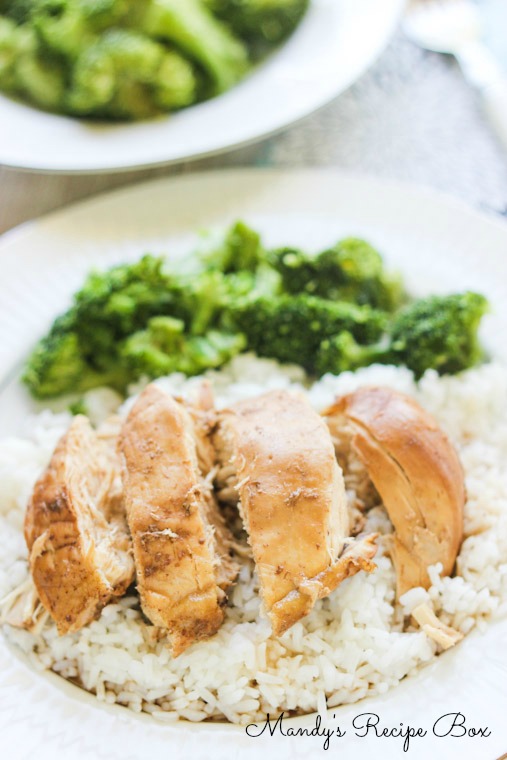 Lemon Garlic Chicken
Ingredients
6 to 8 boneless, skinless chicken breasts or thighs
⅔ cup soy sauce
⅓ cup lemon or lime juice
2 Tbsp. Worcestershire sauce
2 tsp. rice wine vinegar
1½ tsp. garlic powder
1 tsp. sugar
½ tsp. pepper
½ tsp. dry mustard
Optional: 1 to 2 Tbsp. cornstarch, 1 to 2 Tbsp. cold water
Directions
Spray a slow cooker with non-stick cooking spray; add chicken.
In a bowl, combine remaining ingredients except cornstarch and water. Pour over chicken; stir.
Cover and cook on high for one hour. Reduce heat to low; cook for 3 to 4 hours.
Serve as is over rice or thicken the sauce by combining cornstarch and water; stir into slow cooker. Cover and cook for 10 minutes longer, or until sauce thickens.
Serves 6 to 8.
Head over to Amazon if you want to buy
Slow Cooking All Year 'Round
 . It's got over 225 recipes that you will love.