While you are reading this, I'm enjoying some family time in Jackson Hole, Wyoming. Just a quick overnight trip, but I'll take it. I have a tasty dish for you today: Lemon Chicken with a Kick. Yes, another recipe using lemons. I can't get enough of them. This recipe is delicious in a dutch oven or grilled with those grill marks. Yum. You can adjust the amount of kick by adjusting the amount of Tabasco sauce.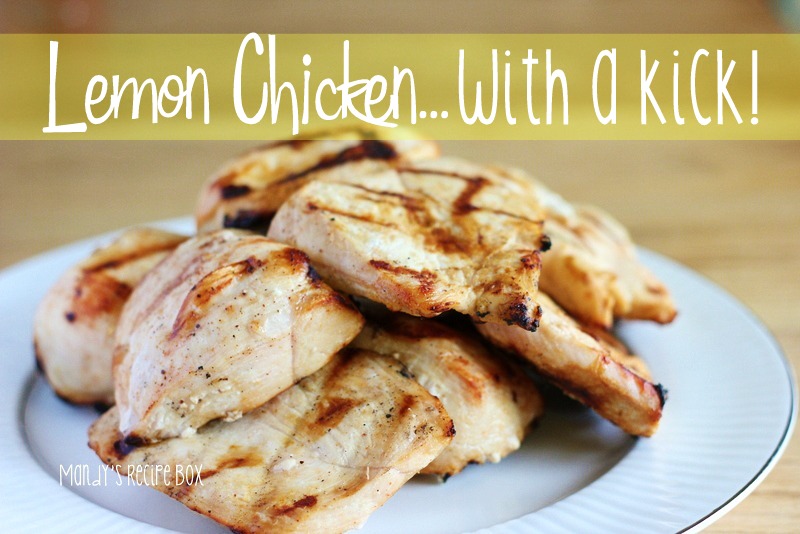 Lemon Chicken with a Kick
Ingredients
8 boneless, skinless chicken breasts
½ c. lemon juice
2 tsp. Tabasco sauce
1 tsp. seasoned salt
1 tsp. garlic powder
Directions
Mix all but the chicken together.
Pour over the chicken in a shallow container. Marinate in the fridge at least 1-2 hours. The longer, the better.
Place chicken on the BBQ grill. Cook and baste with remaining marinade sauce while turning. Or cook it in a dutch oven with the marinade sauce.