One more lemon recipe before Fall is officially here! This Lemon Blueberry Coffee Cake is a simple recipe for breakfast or brunch. Fresh or frozen blueberries may be used.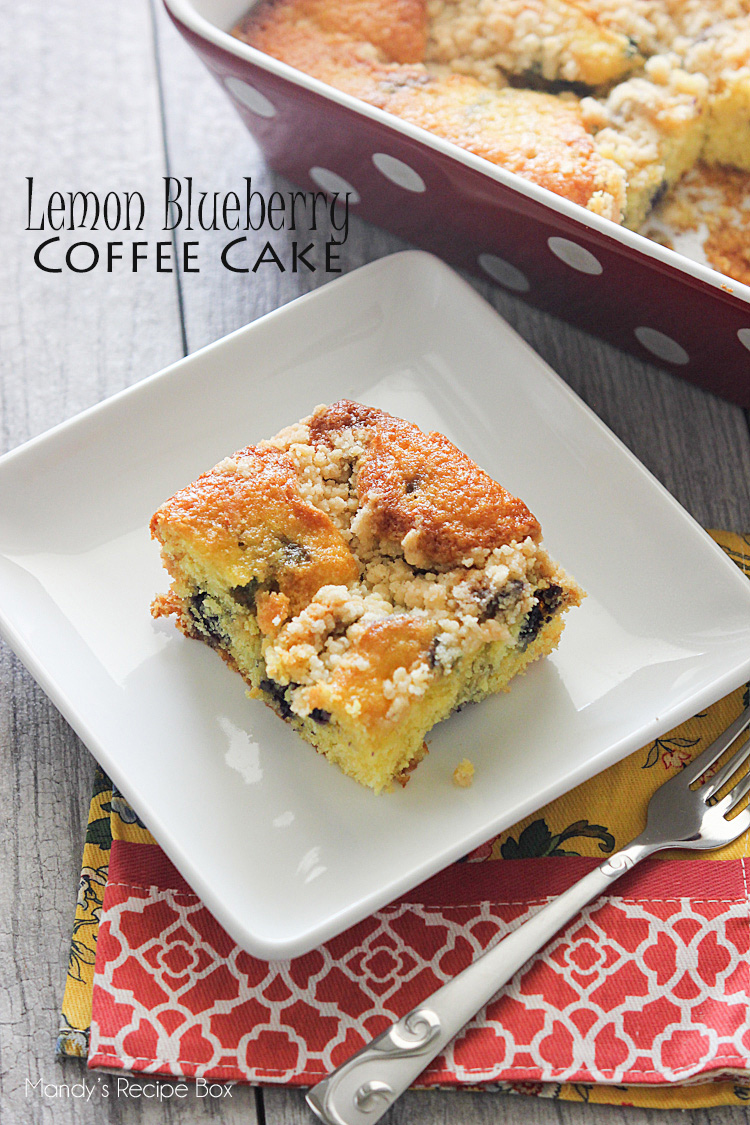 This cake uses a lemon cake mix as the base. And I'm not even sorry. I love cake mixes. A lot of people don't for whatever reason. I'm not one of those people. I use cake mixes in my recipes all the time. Like my Strawberry Chip Cookies, Blueberry Swirl Cake or even in this Birthday Cake Popcorn!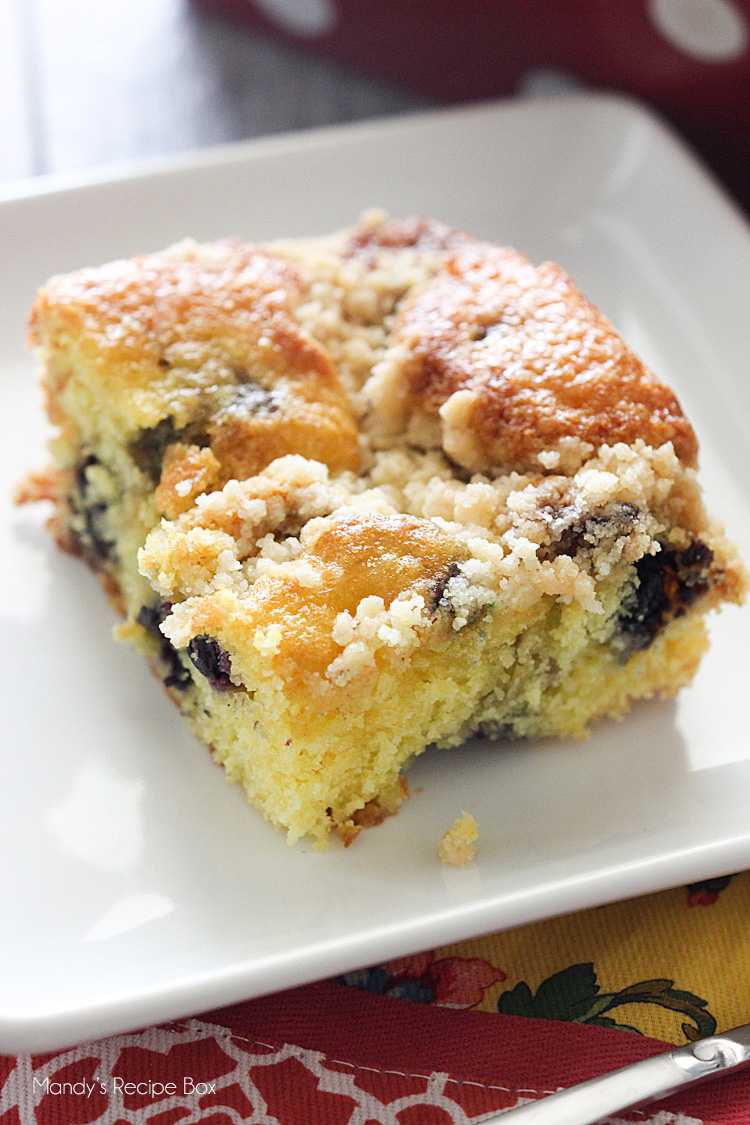 This Lemon Blueberry Coffee Cake isn't light and fluffy though. It's dense as a coffee cake should be. And the crumb topping is just delicious. You can serve it with a dollop of whipped cream if you want. Or a sprinkling of powdered sugar. I love it just as it is. Warm and fresh from the oven.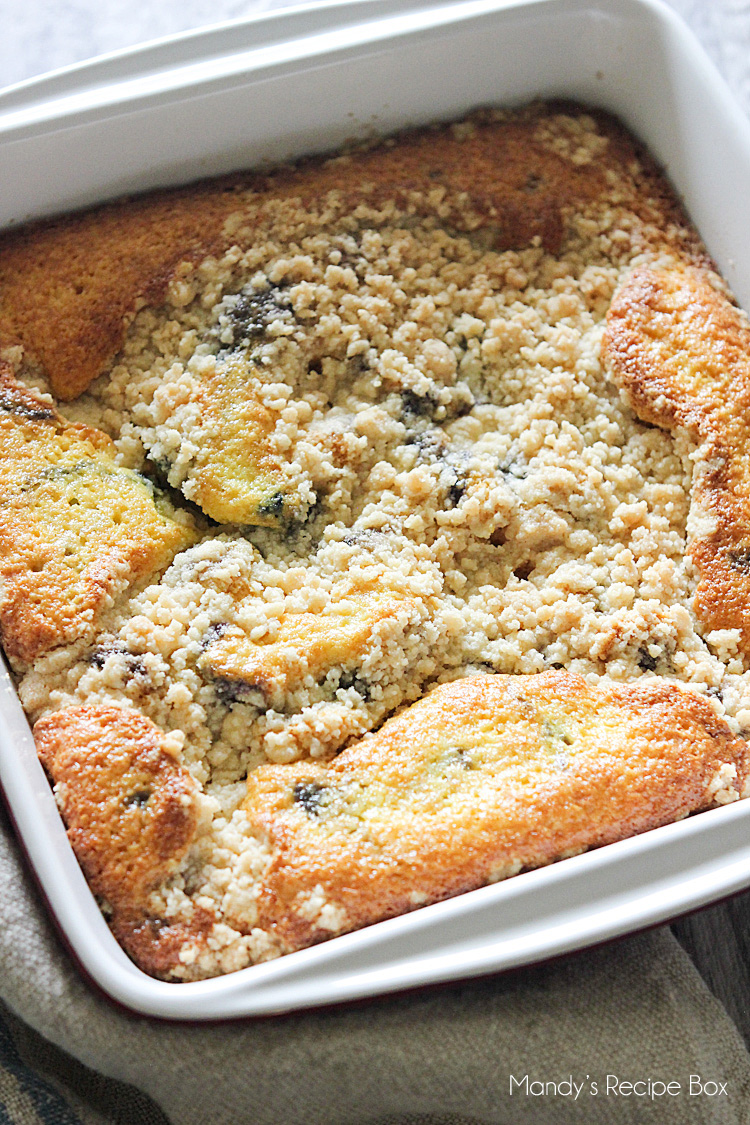 Be sure to save this to your favorite Pinterest boards!