If you have a juicer and want an idea on using the leftover pulp, you have to make this Juicer Pulp Bread! No more wasting the beneficial pulp.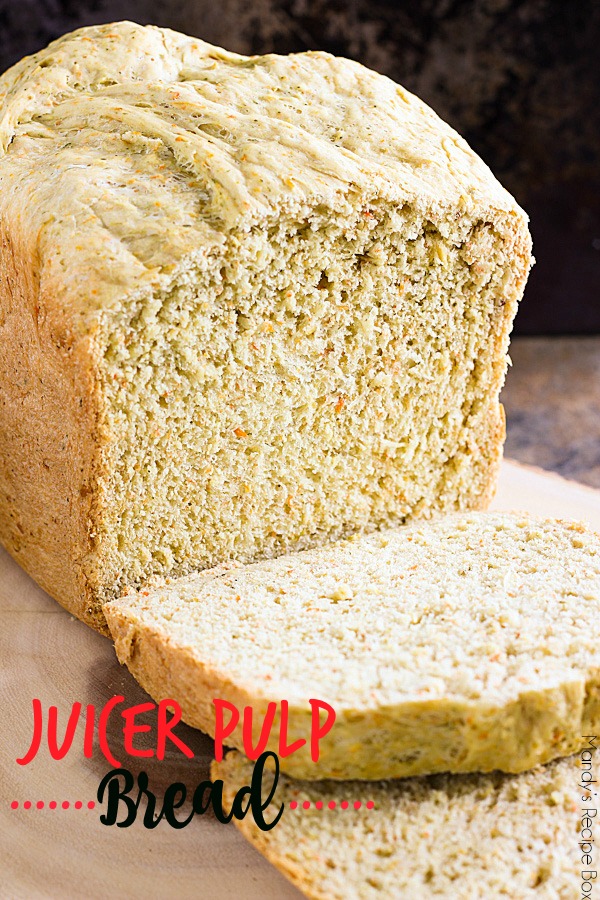 I recently became a happy owner of a Hurom slow juicer. I love it just so you know. I am not a full time juicer but love making it a few times a week. I have hated throwing away the leftover pulp, though. I feel like it's such a waste. So I decided to throw it into some bread and see what happened. It's awesome, that's what. I used my bread machine to do it but you can totally make it the good old fashioned way.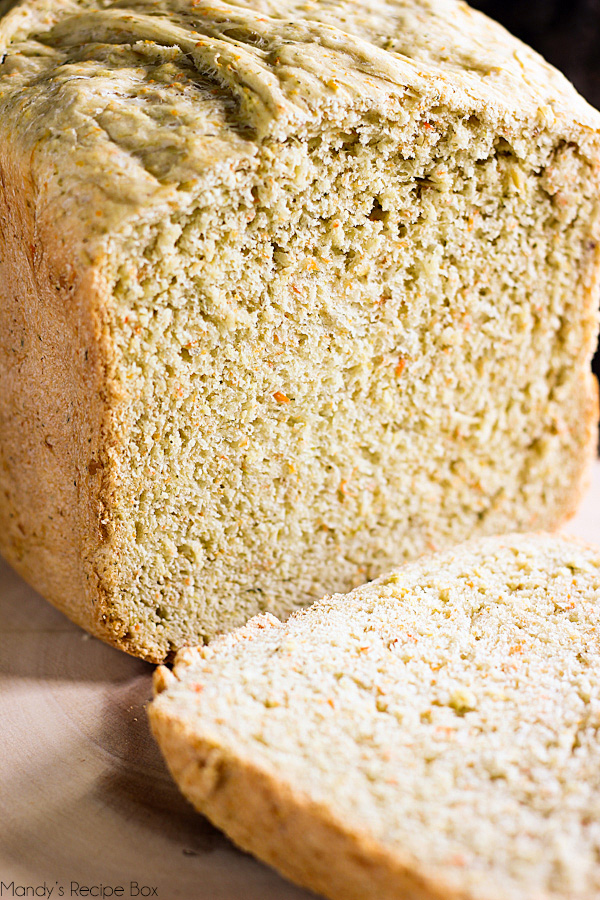 Just look at the bits of veggies inside! There are the pulp carrots, apple, ginger, lemon and spinach in there. You can't taste them but they are in there to make it healthy. I used half white and half wheat flour. You can use what flour you prefer. If you don't own a juicer, you can still make this with shredded up veggies. Just finely grate some carrots, apple or whatever. It will taste more like what you put in though because this bread uses just the outer peel of the fruit and veggies so you have less taste if any. Give it a try and see what you think! It makes a great sandwich bread.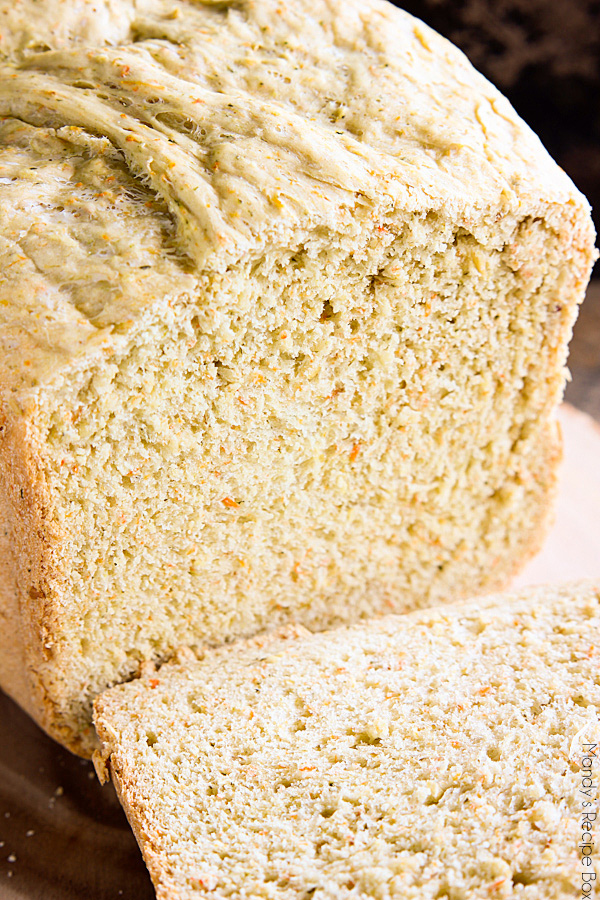 Be sure to save this to your favorite Pinterest boards!

For more bread machine recipes try these:
Banana Chocolate Chip Bread from The Happy Hooligans
Sweet Potato, Pecan and Cinnamon Bread from  Teenie Cakes
Pesto Bread from Can't Stay Out of the Kitchen