This Jalapeno Lime Dip takes less that 5 minutes to make. It's perfect for Game Day!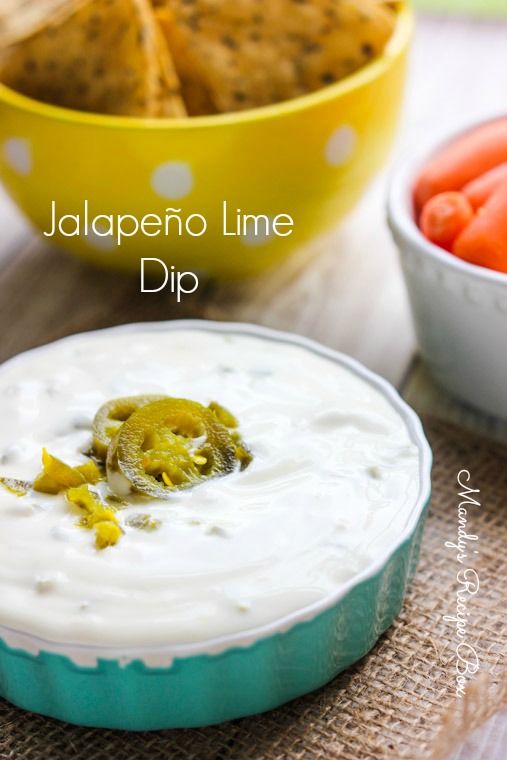 I didn't use to like jalapenos. Weird, I know, since I love Mexican food. But now I do and  I really loved the pickled kind in the jar on my nachos. This dip is smooth and a touch spicy. You can add more jalapeños to kick it up if you want. I am in love with these tortilla chips that I found at Costco. They are called
Late July
and are so good! Just sayin' you may want to get a bag.
This dip should go to parties and game day viewings. It just belongs there.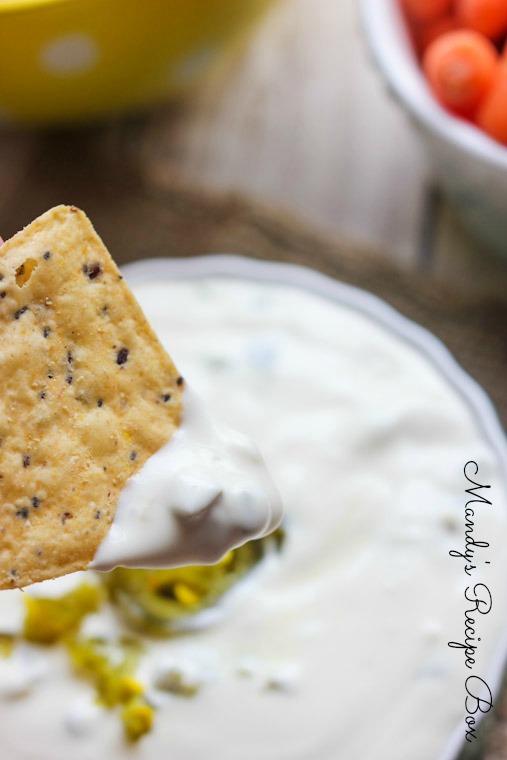 Jalapeño Lime Dip
Ingredients
¾ cup mayonnaise
¾ cup sour cream
1 Tbsp. lime juice
¼ cup pickled jalapenos, minced
3 scallions (white part of green onions) sliced thin
Directions
Mix all together.
Store in fridge until serving.
Serve with chips or veggies.