Guess what?
Today is my BIRTHDAY!
And to celebrate (besides eating cake and Diet Coke and chilling out while catching up on my DVR'd shows) I thought it would be fun to give away a birthday gift package to one of you! I know, awesome right? And I asked some of my blogging friends to join in the fun. You want to win these gifts, so just use the Rafflecopter form below. It's really simple.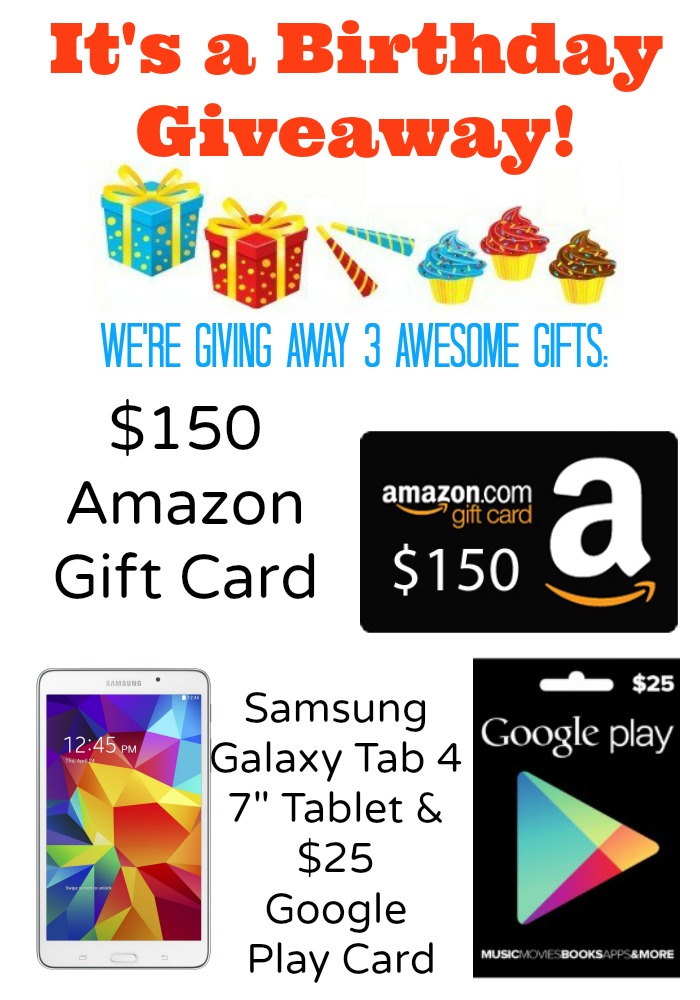 I chose the new Samsung Galaxy TAB 4 7" tablet because I have the TAB 2 and have loved it. It has an SD slot so you can add more memory. Then I added a $25 Google Play card because you need some fun stuff on there. And then I said, "Who wouldn't love a $150 Amazon gift card???!!!" I totally wish I could win these gifts! Good luck!
Be sure to visit these awesome bloggers who are joining in the giveaway!
Connect with me…








a Rafflecopter giveaway