Once you make this Italian Sausage, Peppers and Noodles for your family, they will ask for it again and again! It's full of delicious flavor that will please them all.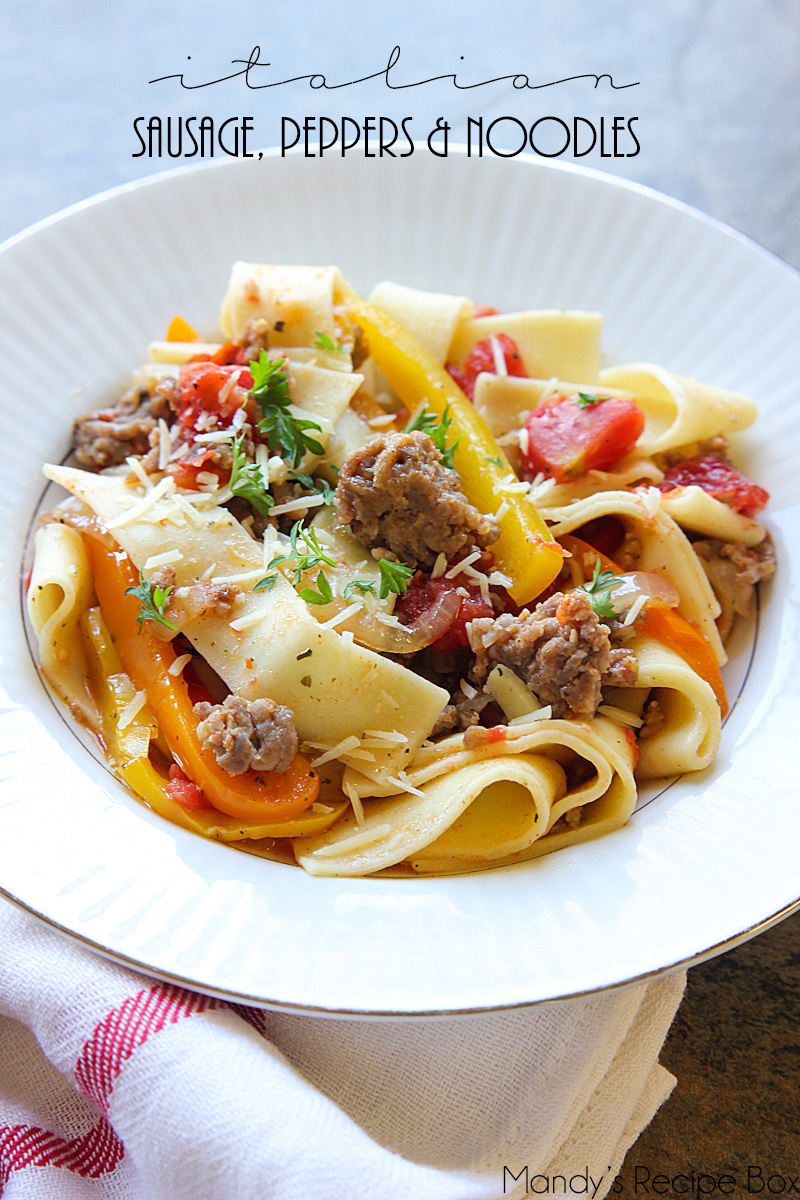 We all know how much I love pasta dishes. I will gladly eat any pasta dish you place before me. Unless it has seafood. I just can't do it. And this pasta dish is no exception. The flavor is out of this world. Case in point: My kids are pretty picky eaters on their own. When you put them together, there are few things they will ALL eat. One kid hates anything with tomatoes or tomato sauce, another only eats meat when she feels like it, one won't easily try something new and my youngest has his moments here and there. So you can imagine that when I was making this Italian Sausage, Peppers and Noodles I was anticipating their adverse reactions.
It never came.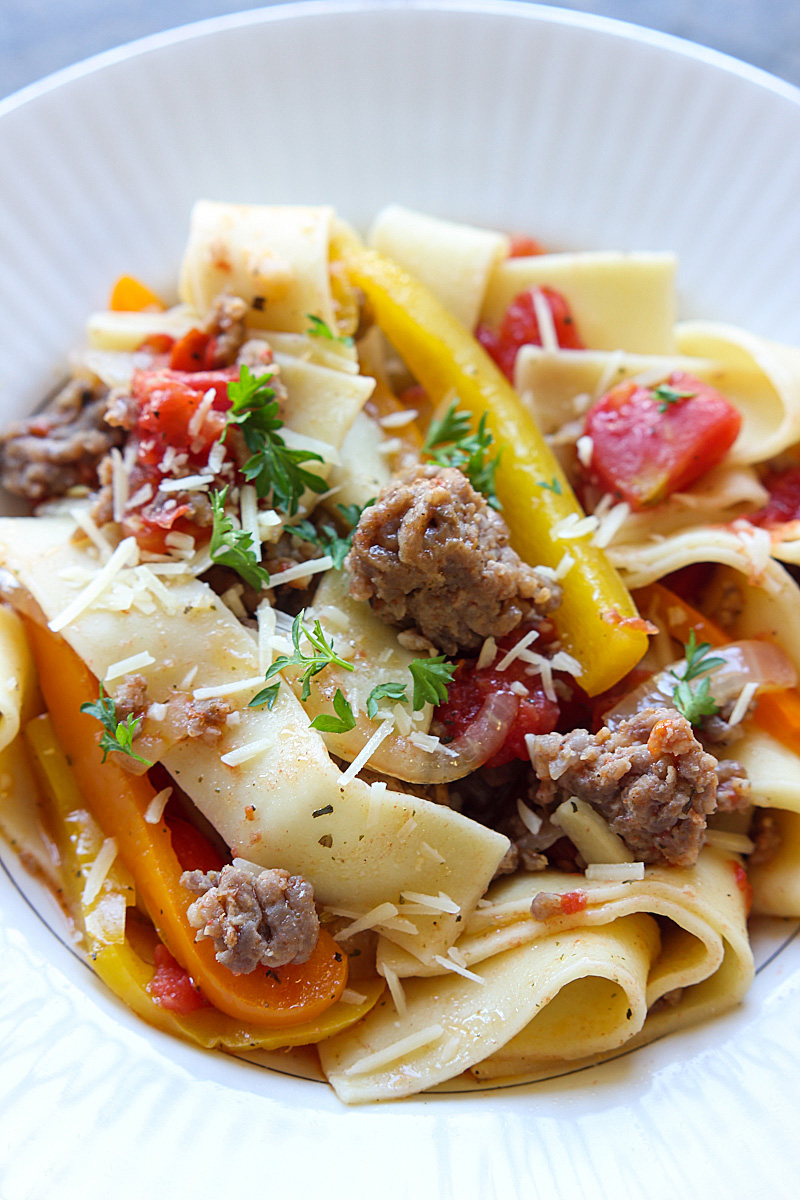 My kid who hates tomato anything had seconds (he LOVES sausage). My oldest who hates new things ate it up. My child who only eats meat when she feels like it ate every bite. My youngest loved it and thought the orange bell peppers were carrots. Who are these humans? What is happening? I will tell you what happened: I made one bomb diggity dish that included Johnsonville Italian Sausage. Boom.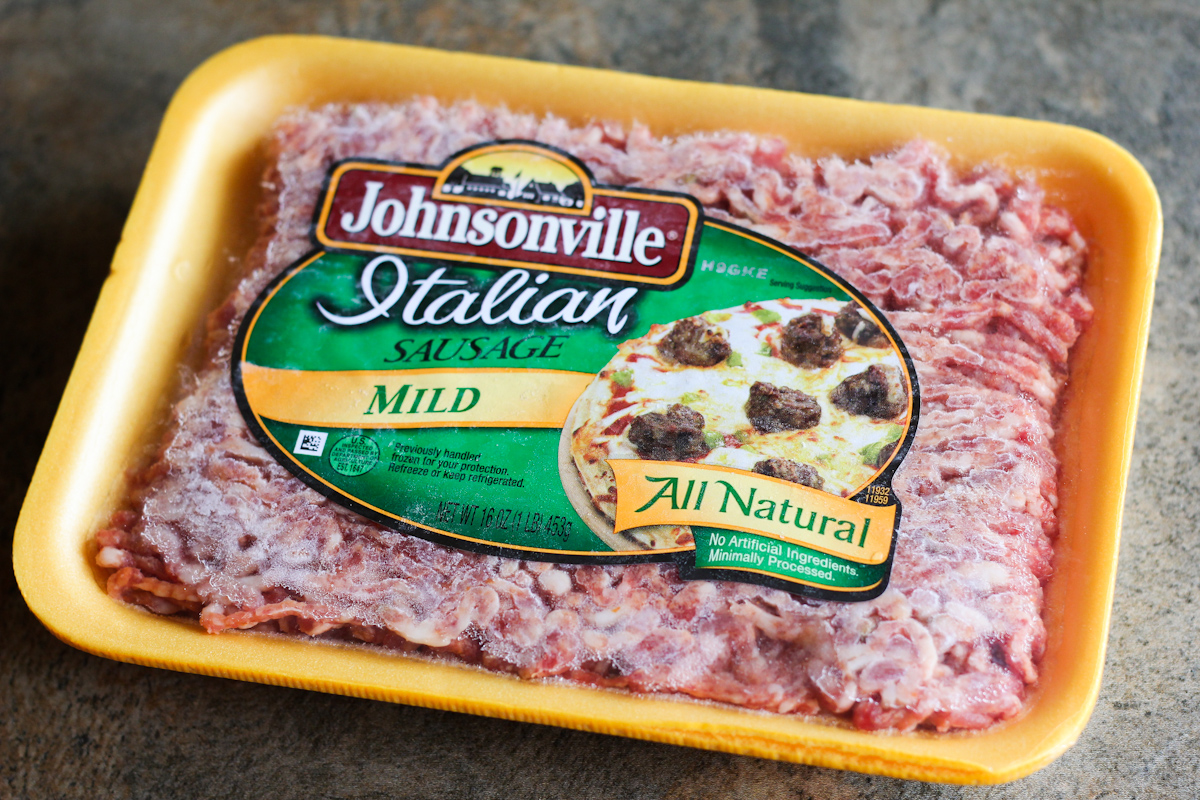 It was so easy to just open the package, throw the sausage into the pot and move on without having to touch it with my hands. The Italian Sausage is so flavorful. And it's mild enough for my 3-year-old to love. There are just a few simple ingredients and no difficult steps in this easy dinner recipe.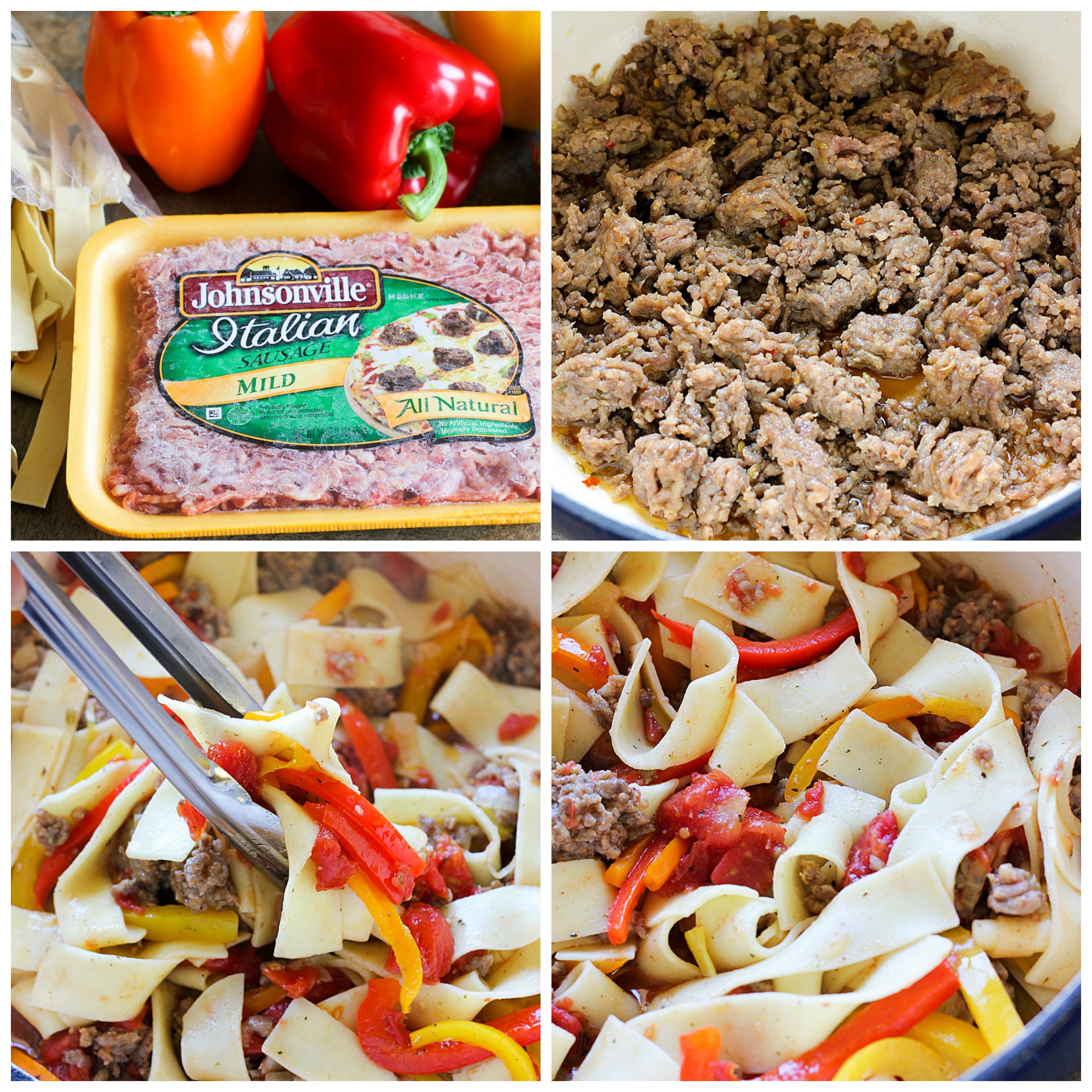 When making this be sure to use extra virgin olive oil. It gives it such a great depth and flavor. I used flat country style egg noodles in this but you can use any kind of egg noodles. Make it soon and you will be adding it into the dinner menu rotation often!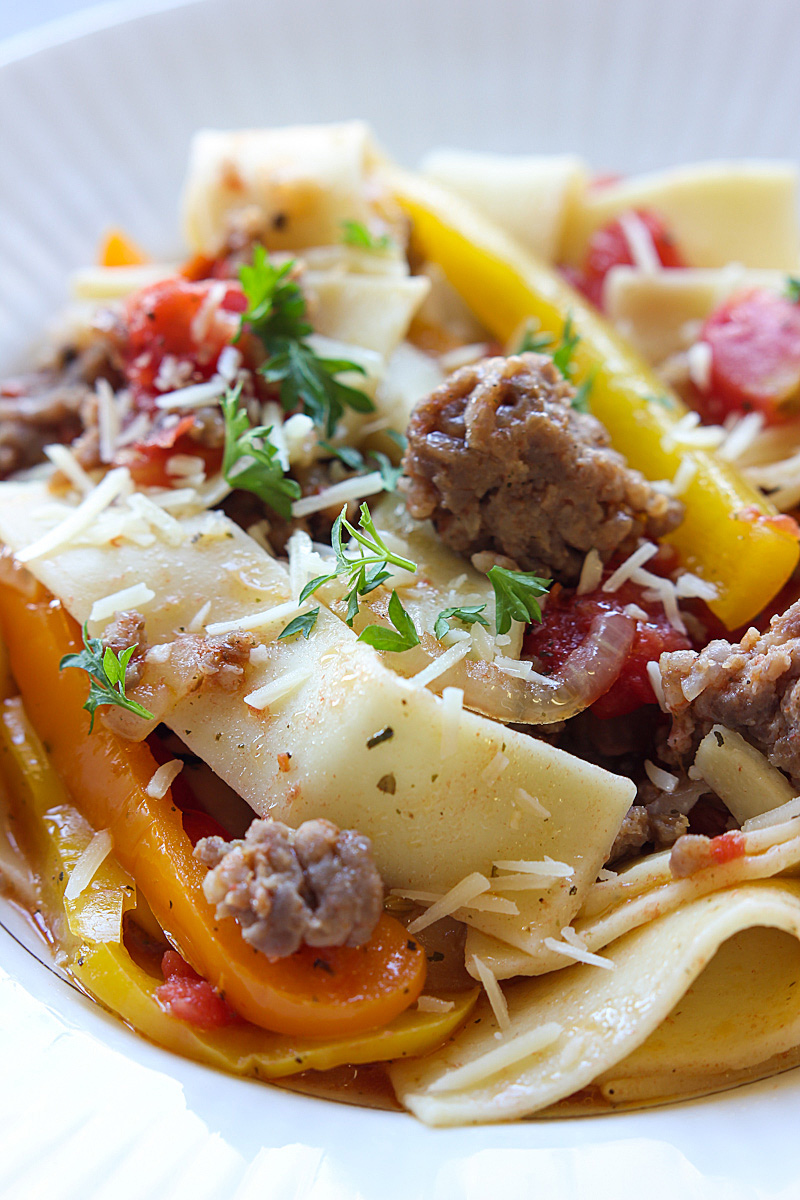 For more Italian sausage meal ideas, be sure to check out Johnsonville on Facebook, Pinterest, Twitter and Instagram.

I'm sharing #SausageFamily in my life as part of a Johnsonville sponsored series for Socialstars™