A few weeks ago, I ventured onto an airplane for the first time in 17 years. I was so nervous going on my first plane ride alone and further from my home than I had ever been. But I was willing to do it in the name of blogging and meeting up with some great bloggers to attend the annual Iowa CornQuest Tour that's put on by the Iowa Corn Growers Association. And flying was so fun! I was mostly nervous about going through security and not missing my connecting flights and all that. The actual flights were great!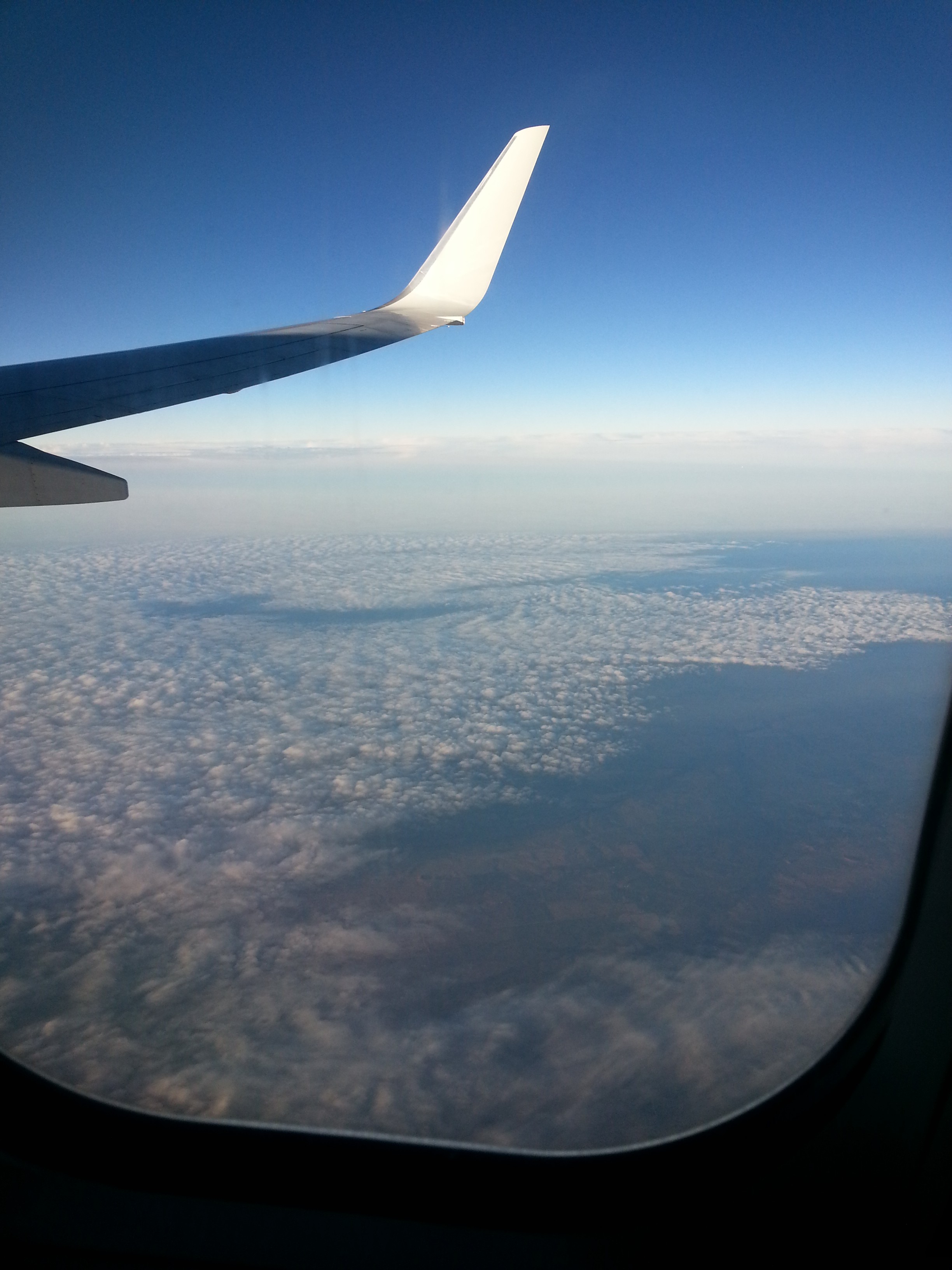 I didn't really know what to expect from this trip. I knew that I would be touring the corn growing process with 9 other bloggers, but I had no idea all the info I would receive. There's so much involved in growing and harvesting corn. I am not a stranger to farming since I am married to a farmer, but I never really pay attention to it. I know we grow hay seed, hay, wheat etc. and that my husband looks sexy in a tractor and Combine. Other than that, I just never really thought about it.
The photos are mostly from my phone or Instagram, so bear with me. I didn't want to carry my nice camera around the whole trip.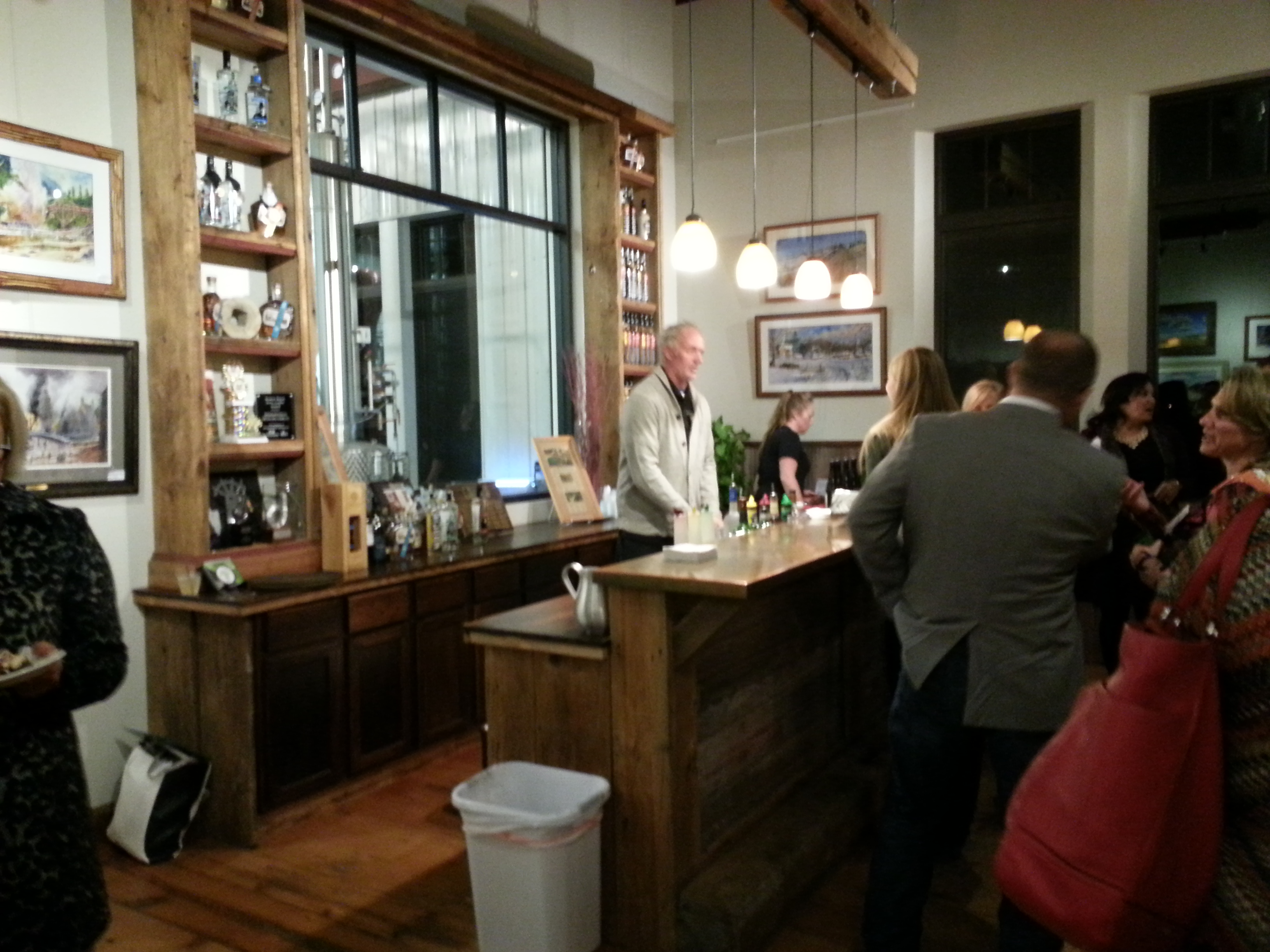 We started off the trip by going to a Prohibition themed dinner at the Mississippi Distillery in Le Claire, Iowa. The dinner was delicious and we learned about the process of making alcohol with corn. I don't drink, but it was still interesting to learn about it.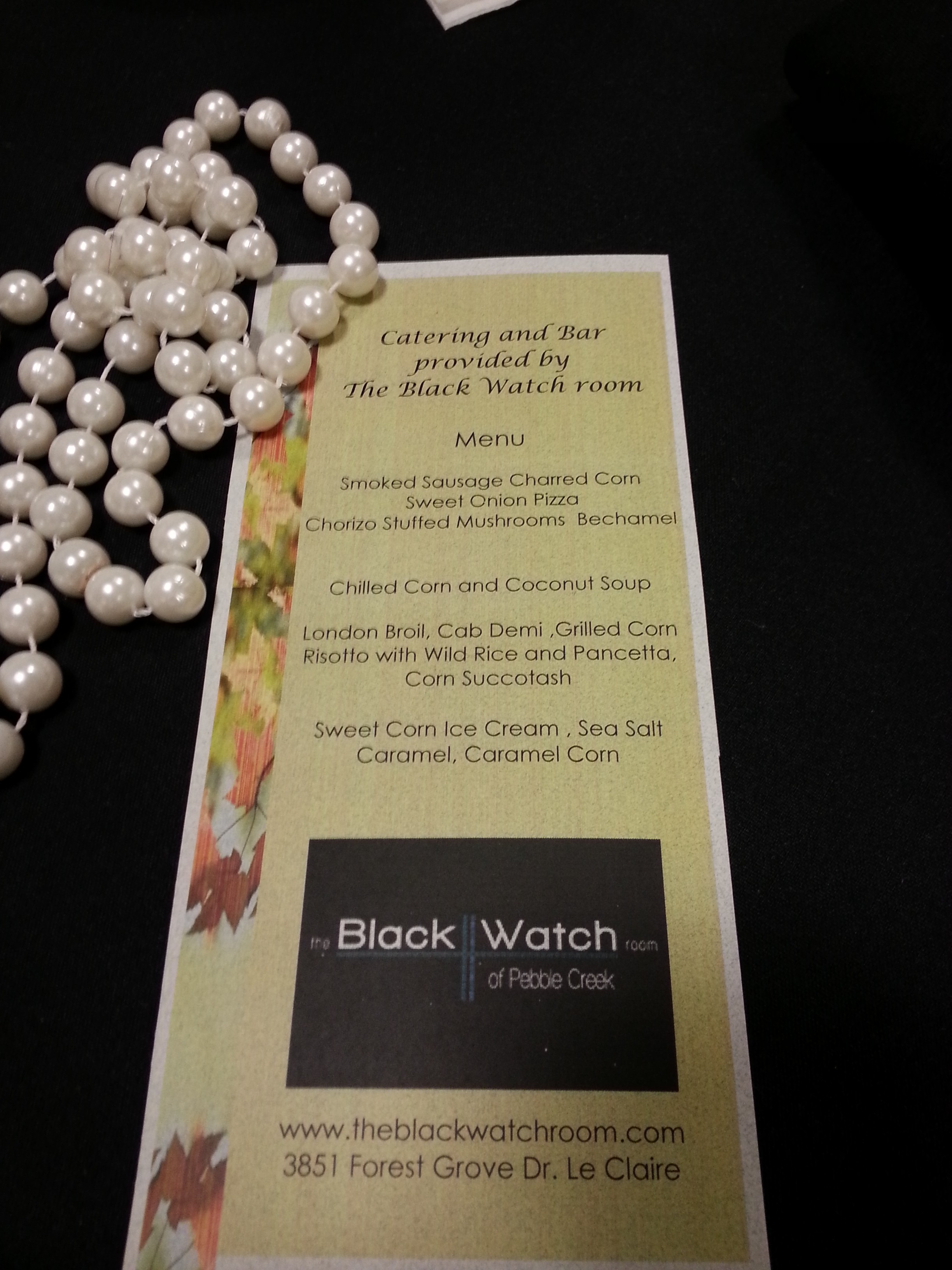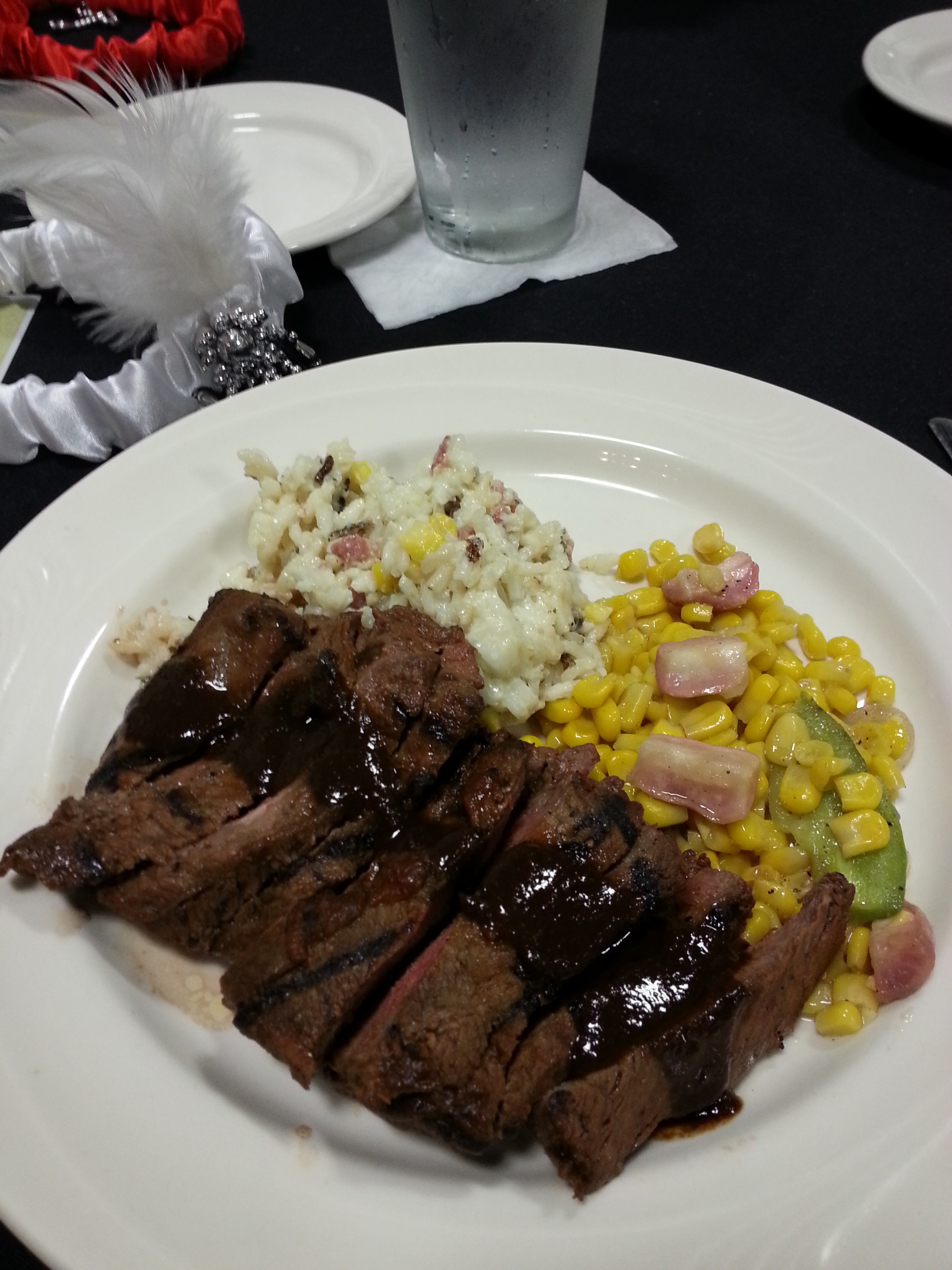 I forgot to take a photo of the Sweet Corn Ice Cream before I inhaled it all. It was amazing and the caramel sauce on top? I could have eaten that straight with a spoon.
The next day we had breakfast with Dr. Ruth McDonald and learned about GMOs and organic vs conventional food. This is kind of a hot topic with some people and I am not an expert, but I do feel that everyone should be educated about where their food comes from (SPOILER: It's not the grocery store!) and make their own choices. I will have websites at the end of this post for you to check out.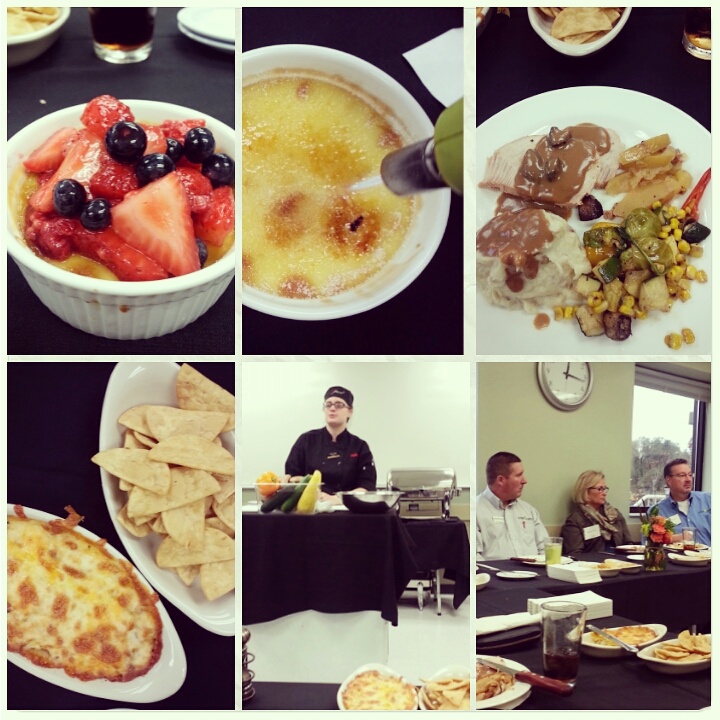 Next, we traveled to Hy-Vee's for a cooking demo from Chef Ashley. We were able to pick the brains of some of the Iowa Corn council members and learn a lot from them. And that did and Crème Brûlée were completely awesome. I even torched my own! After lunch, we headed to a farm to learn all about the corn harvest process. It was raining and muddy so we weren't able to go out into the field and watch them harvest the corn. We did learn that most of the corn grown in Iowa is for fuel, animal feed, and other things but not human consumption. Not one bit of corn goes to waste. It looks like "Indian corn" and you couldn't eat it if you wanted to! Kurt Hora gave us a tour of his farm.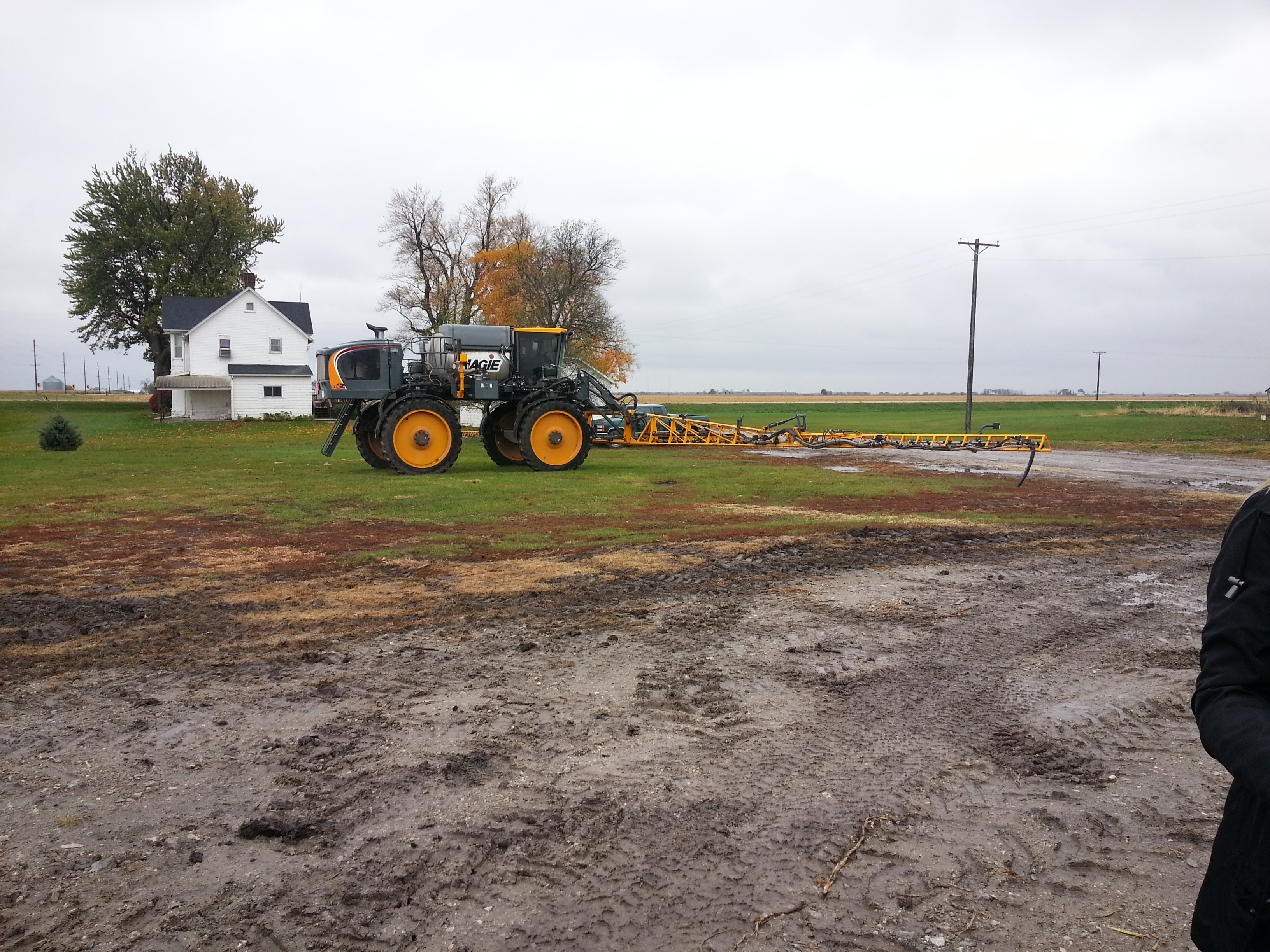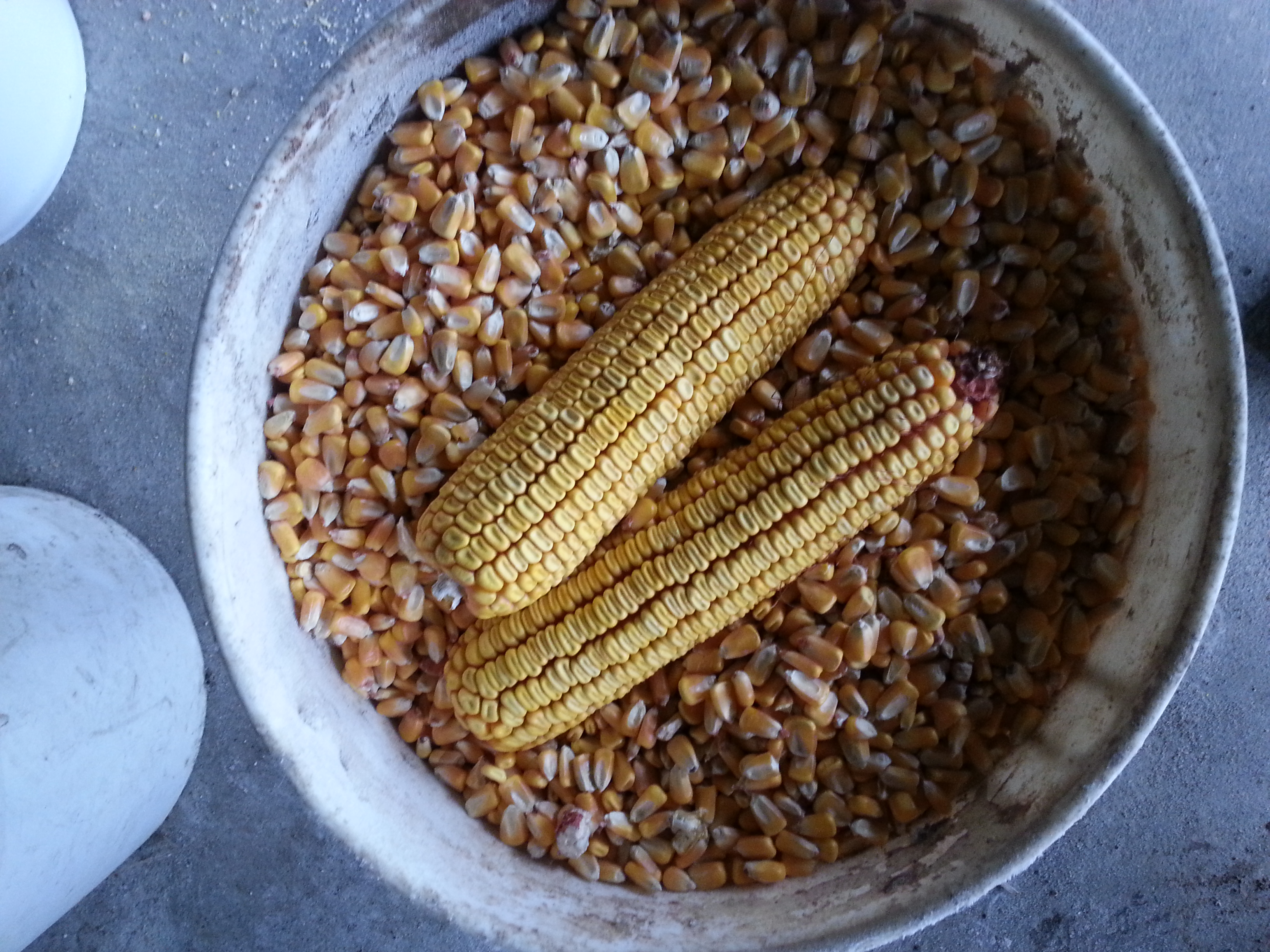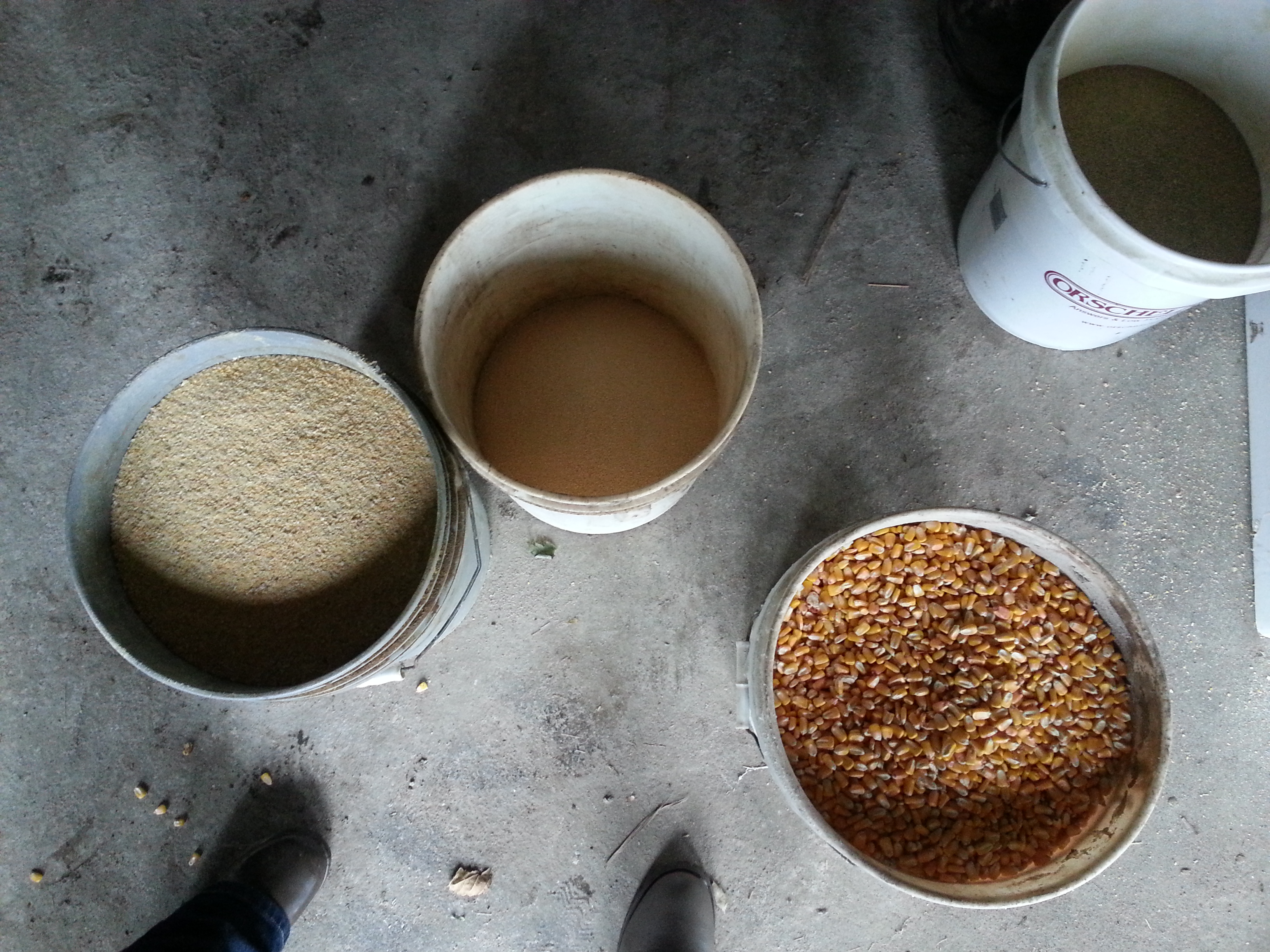 Iowa grows a lot of soy beans as well and below is a picture of it ground down for feed.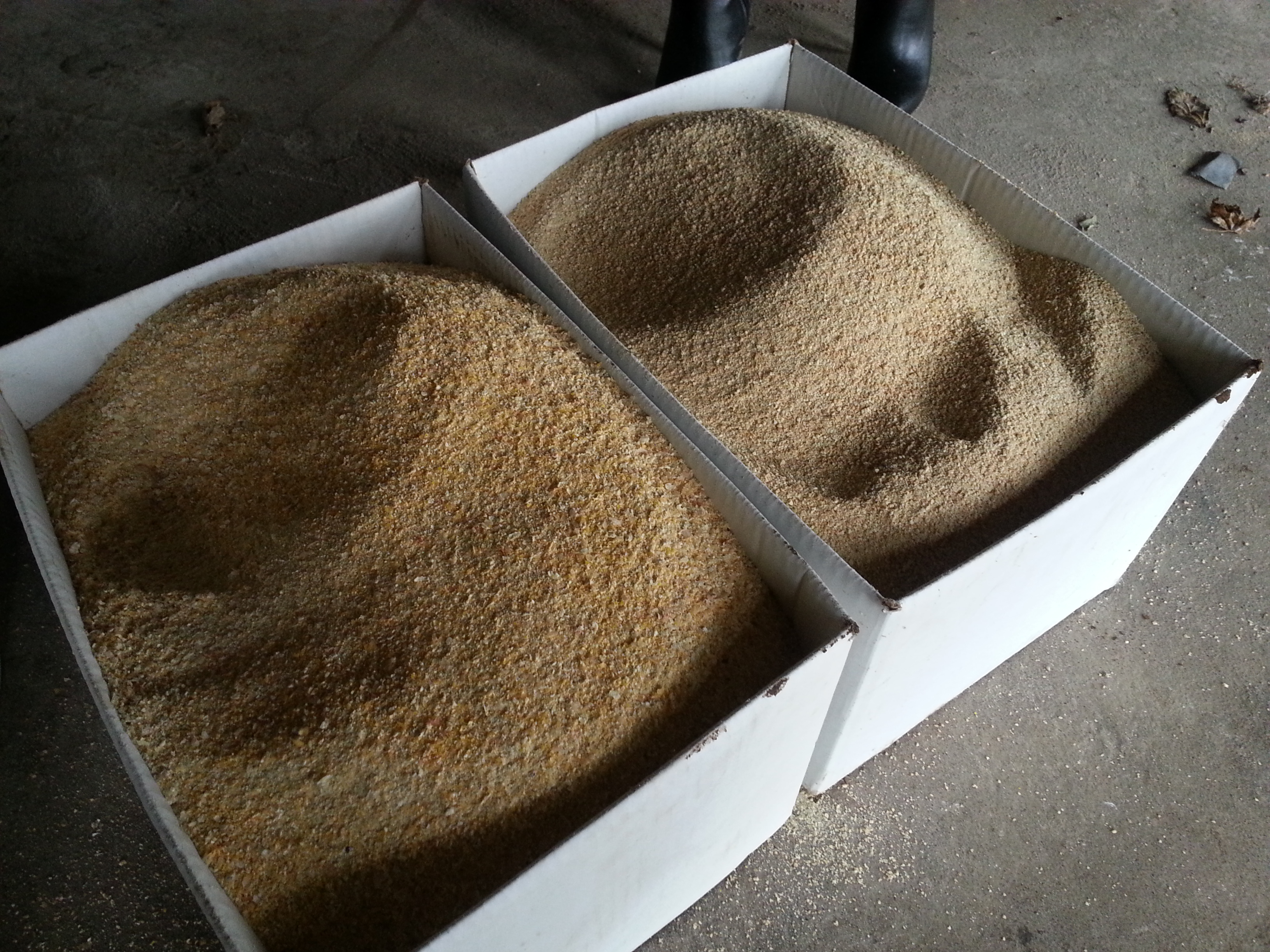 Iowa is so open and beautiful! This country girl felt right at home.
Tell me this house isn't the cutest thing! It is owned by a man named Bob Gallagher who farms with his brother Dick and nephew Ryan. I'll tell you more about them soon. This is Bob's barn and it took 3 weeks to paint the mural on it. Another beauty in Iowa!
Kurt Hora is on the left and his dad is on the right. I'm smack dab in the middle of the mud! Good thing I knew what I was getting myself into and packed boots. After this tour, we went to dinner on the farm, tailgate style. Dick Gallagher hosted it along with his wife and their son Ryan and his wife. It was again, delicious!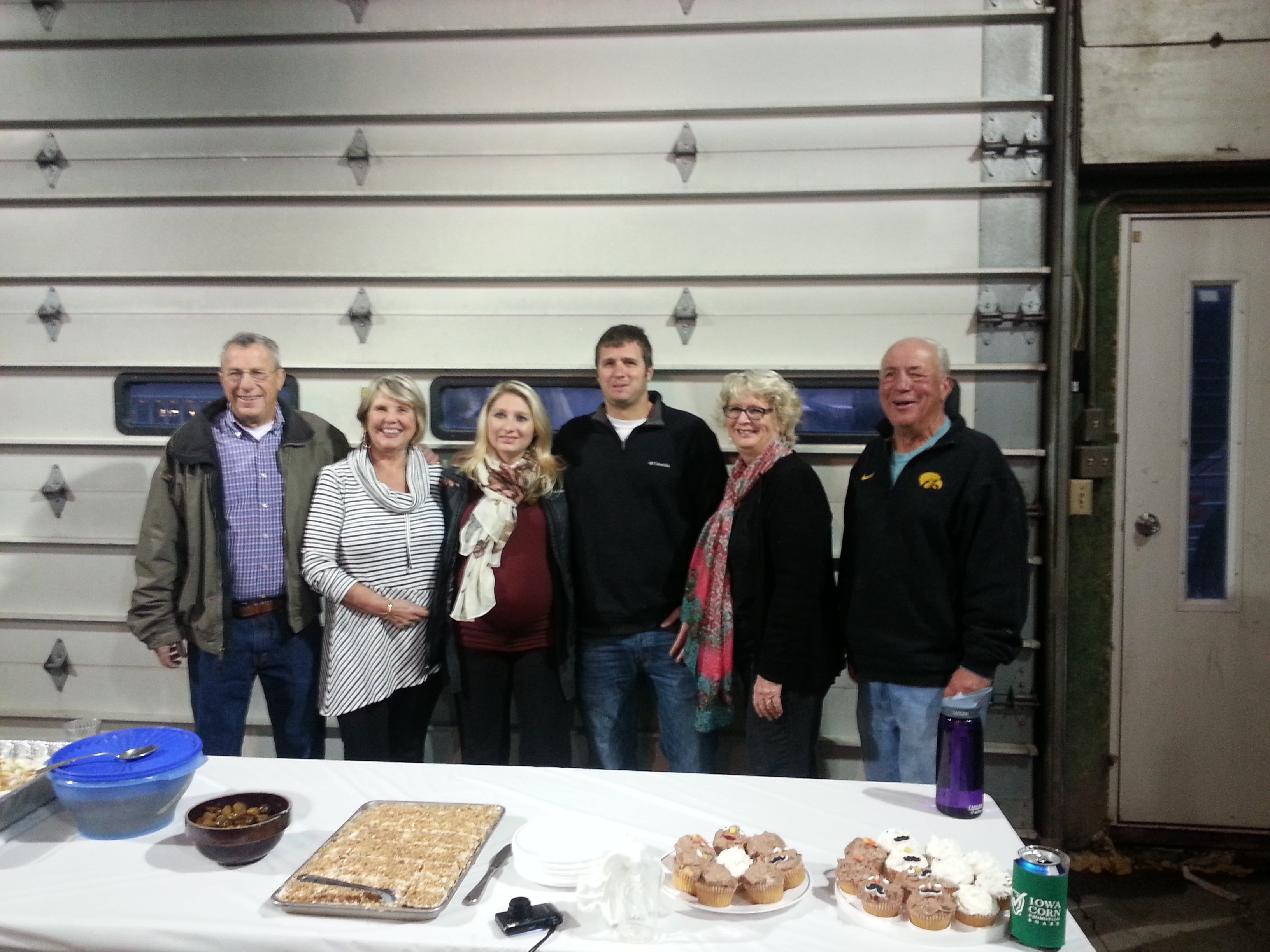 Bob is on the left, Ryan in the middle and Dick on the right.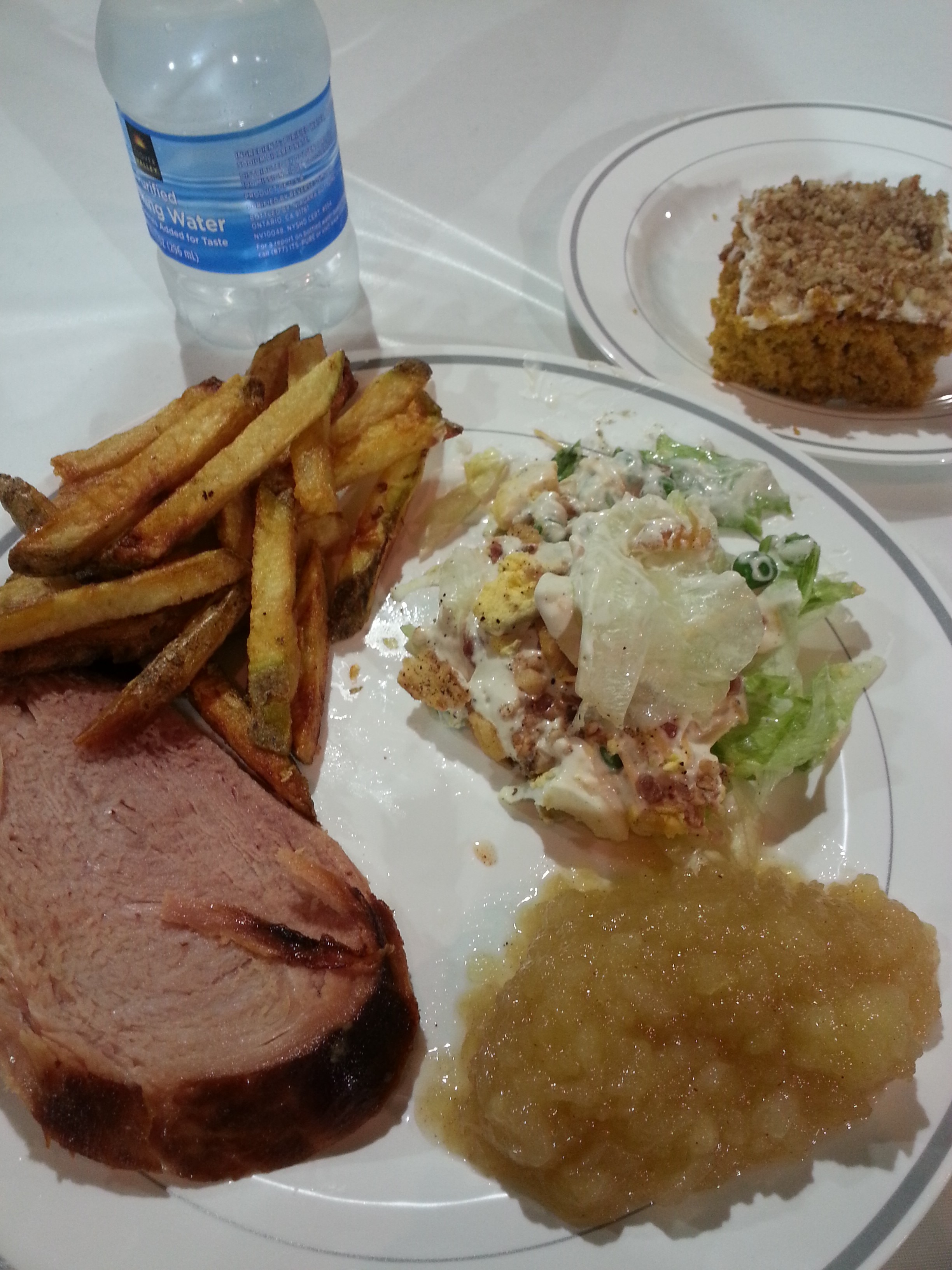 We had smoked ham and chicken wings, homemade applesauce, 7 layer salad, homemade fries (I could have eaten them all night long!) and pumpkin cake. Dick made the fries and then the meat in a homemade smoker. We were all pretty impressed with it. And I am still craving those fries.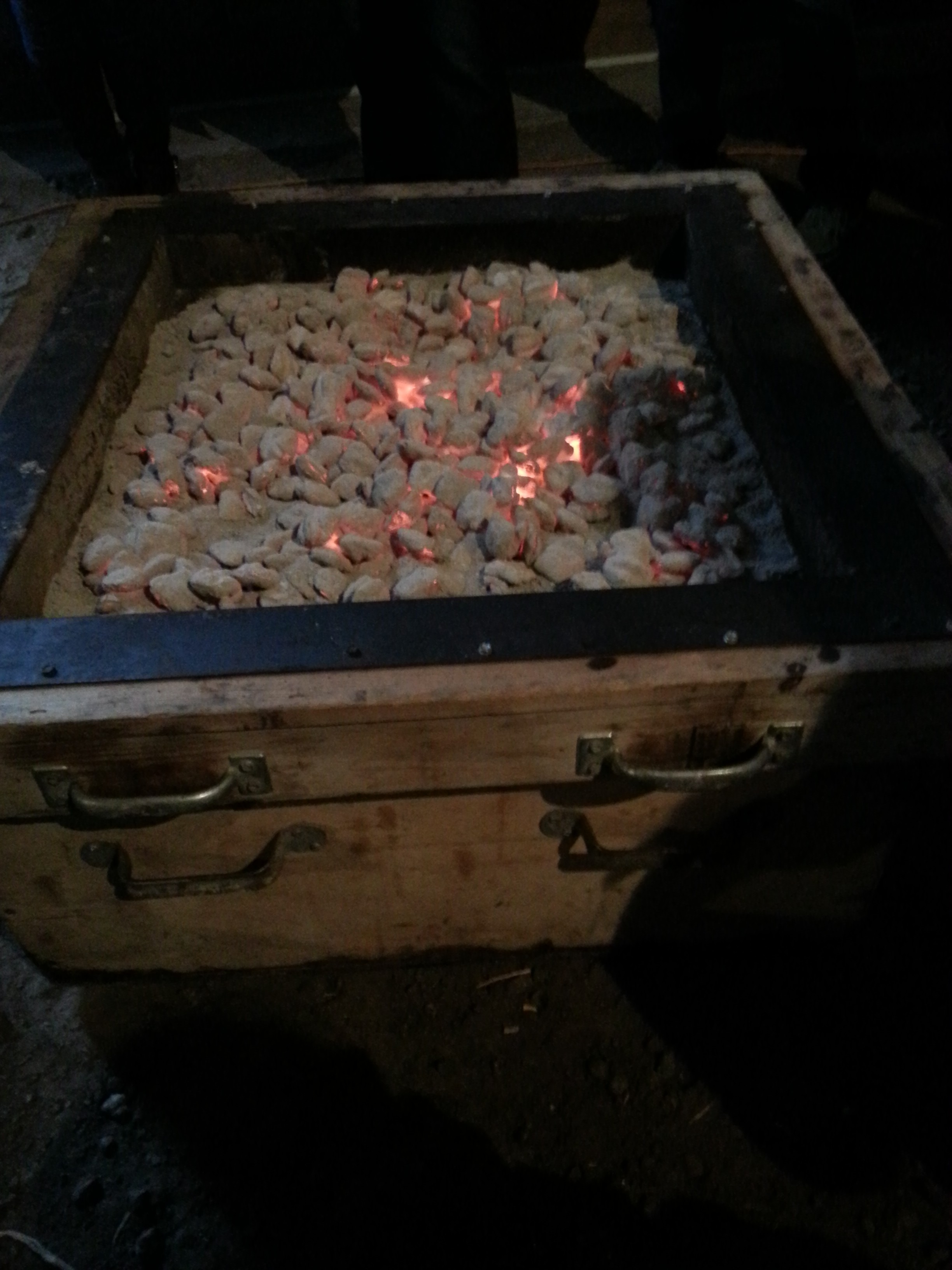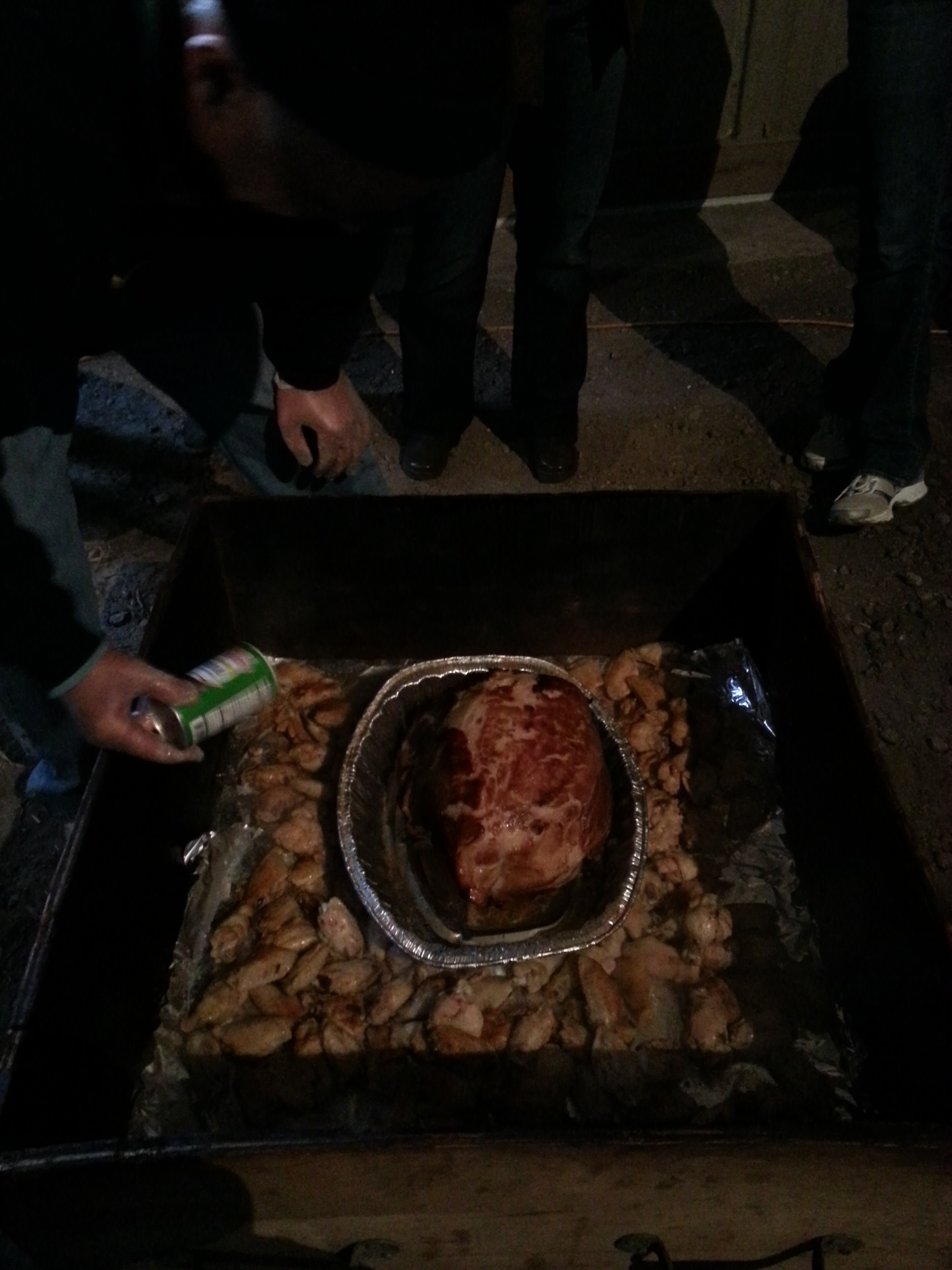 The next morning we had room service and then were off to the El Rio Spa for our services. I had my first ever massage and it was heaven. I am now hooked and can't wait to get another one. We also had lunch there over looking the Mississippi River. It's so big!
It was a great time and I learned a lot. I hope you all educate yourselves about where your food comes from and the truth about GMOs and Organic vs Conventional food. Be sure to visit the other bloggers' sites to learn more from them!
 Connie: Urban Bakes,  Jenny: In the Kitchen with Jenny, Isabel: Family Foodie, Anetta: The Wanderlust Kitchen,  Katerina: Diethood, Becky: The Cookie Rookie, Justine: Cooking and Beer , Michelle: Dish of Daily Life and Kristen: Make the Best of Everything. 
Additional info:
I was sponsored by Iowa Corn Growers Association to attend the CornQuest 2015 Tour. All opinions are my own, and what I learned during my time in Iowa.