I really do. I'm not even sure how I discovered her, but I am so happy I did. Actually, her site was on someone's blog roll, now that I think about it. Anyway, she has a
new cooking show
on Food Network, in case you didn't know. It debuted yesterday and I loved it. So naturally, I had to make some of her glorious food to celebrate. I've already made her Chicken Fried Steak, but those potatoes-oh.my.
I have her
cook book
(she's already working on another one!) and these potatoes are in it. Incredibly creamy and decadent. We're talking butter here, folks, and lots of it.To go along with the potatoes, I made her meatloaf. Again. Incredible.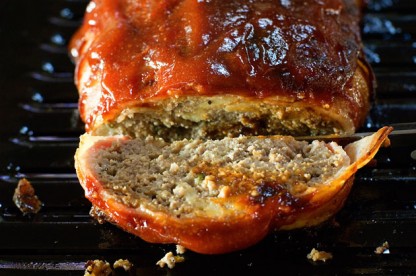 Just look at it. Wrapped in bacon? Yes please!
And these…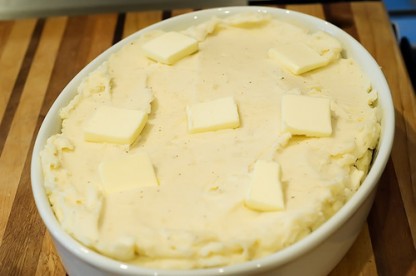 Totally heavenly. I figure the mashing I did counts out the butter and cream cheese.
Be sure to watch her show next Saturday if you missed it yesterday.
Down home goodness at it's best!
{Click on the pictures for the recipes. Photos are from Pioneer Woman}