Hush Puppies are a classic Southern side that I happily made in my Idaho kitchen. They go with pretty much anything!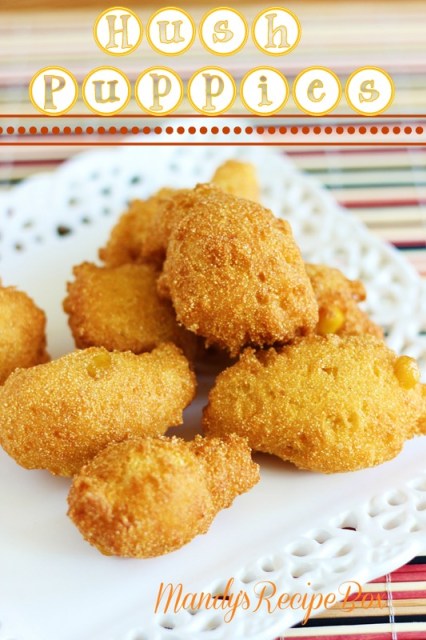 Earlier this week I posted a quick and easy Corn Bread recipe. Today I am sharing another recipe using corn meal. These Hush Puppies are super fast and you can even sprinkle some powdered sugar on them to sweeten them up.
Hush Puppies
Ingredients
2 C. corn meal
½ C. flour
2 Tbsp. sugar
2 tsp. baking powder
1 tsp. salt
½ tsp. baking soda
1 egg, beaten
¾ C. milk
¾ C. cream style corn
oil for frying
Powdered sugar, if desired
Directions
In a bowl, combine flour, sugar, baking powder, salt, and baking soda.
Add egg, milk and corn.
Stir just until moistened.
In a deep fryer or a skillet, heat oil to 375 degrees.
Drop batter by spoonfuls into oil.
Fry until golden brown.
Allow to cool slightly and sprinkle with powdered sugar, if desired.
Serve.