This giveaway is sponsored by Hurom. All thoughts are 100% my own, as always.
I am super excited about this giveaway you guys! I was sent a Hurom HH Elite Juicer to try out and tell you my thoughts. One of you will have a chance to win one as well. Read on…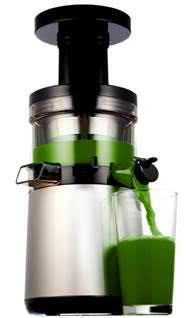 I have wanted a slow juicer for a long time. Slow juicers keep the vital nutrients in tact that fast juicers destroy. Hurom's exclusive auger works just like a manual citrus juicer, but with way more pressure — it gently squeezes the juice out of fruits, vegetables, nuts, and greens — without damaging the vital nutrition, color, and flavor. No sharp edges, no whirring blades. Just pure nutritious deliciousness. Straight into your glass.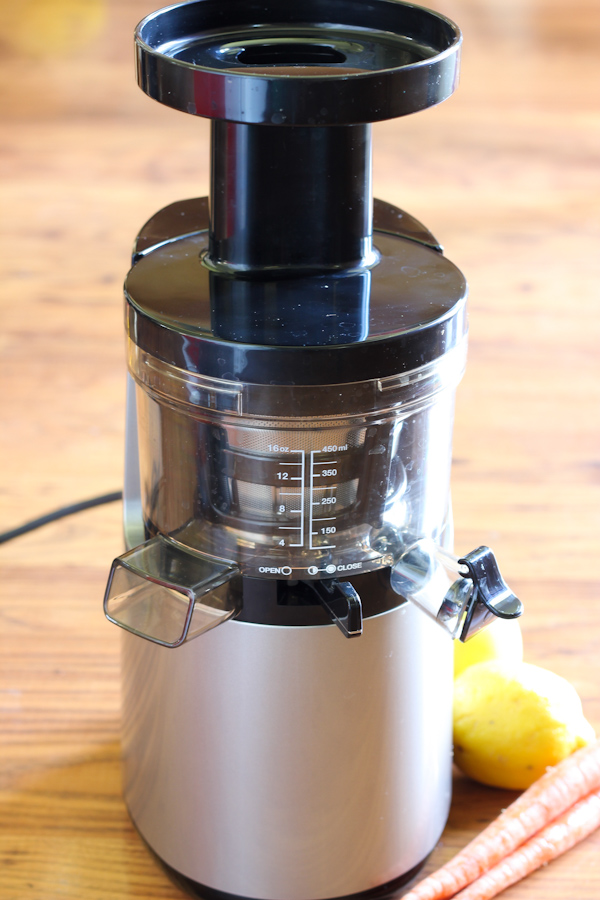 You have to look at the awesomeness here. It totally shows you all the info that you need to know. One cool fact is this: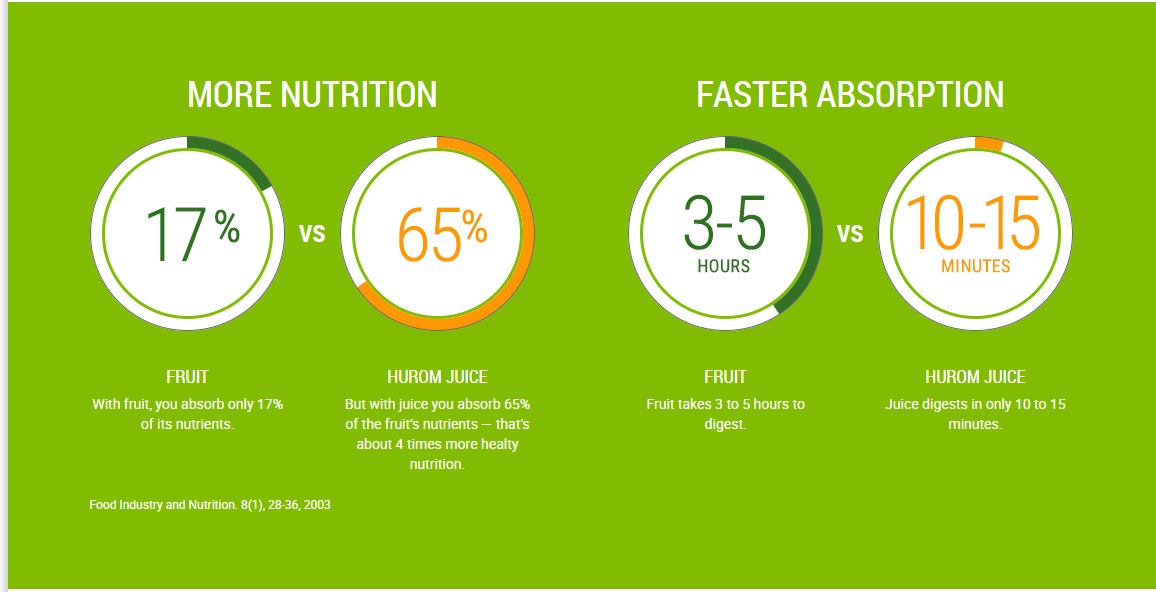 When eating fruit you only absorb 17% of its nutrients. With juice you absorb 65% which is 4 times more! And fruit takes 3 to 5 hours to digest where juice digests in only 10-15 minutes. Juicing is sooooo good for you! Hurom has lots of juice recipes to make. Be sure to check them all out.
I started with a basic juice for my first time. I used carrots, a golden delicious apple, half lemon, piece of ginger and spinach.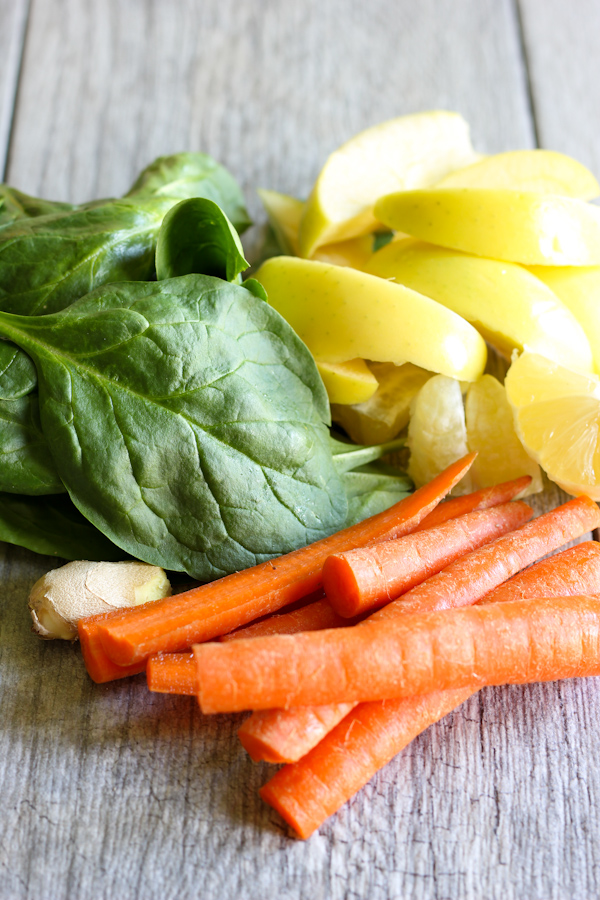 And the juice it becomes: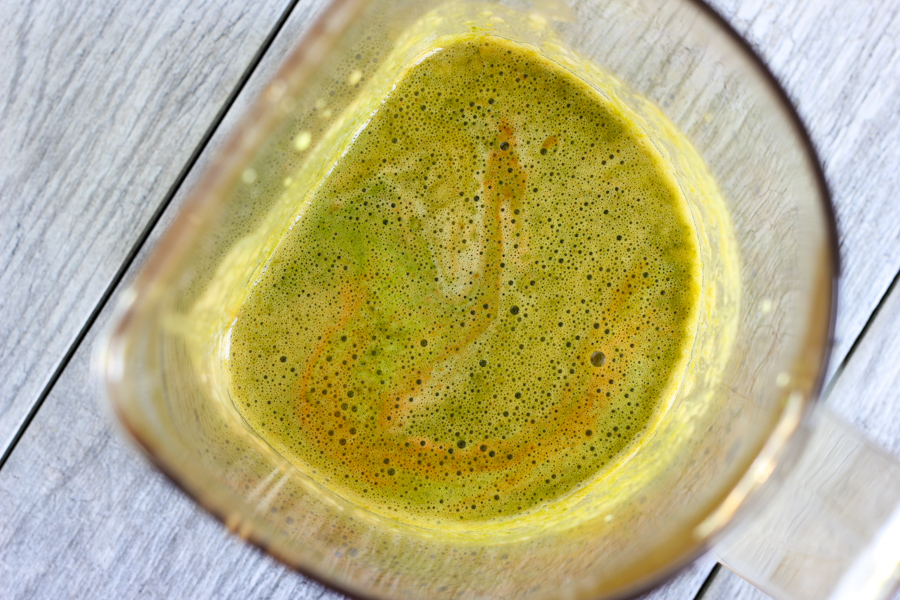 Check out the pulp left after juicing: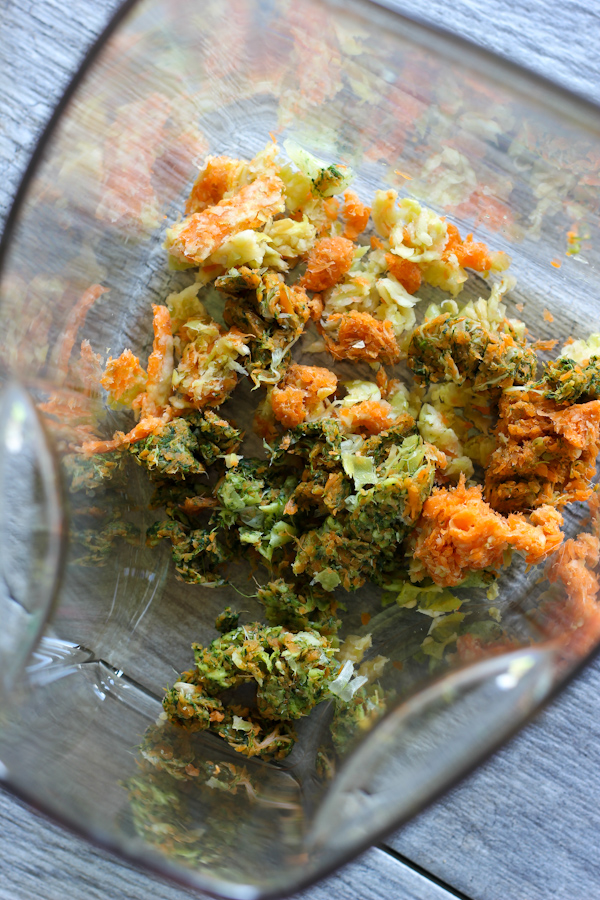 It's almost dry because the juicer is that good.  I really want you guys to take advantage of the health benefits so I am offering you a $50 off coupon code to use when ordering a Hurom Juicer. Use MANDY50 to get the deal. And one of you will win a Hurom Juicer! Just use the rafflecopter form below to enter.