With back-to-school fast approaching, quick breakfasts are a must. This Homemade Instant Oatmeal is just what you need to have on hand. You can add anything you want to suit your taste.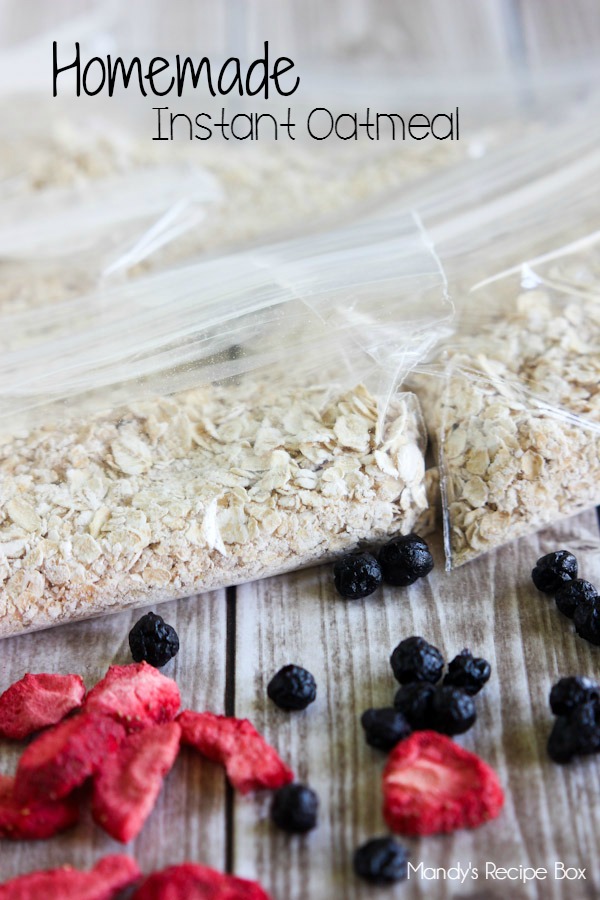 You guys are going to love me for this recipe. I will totally accept "you're so awesome, Mandy!" emails and gifts. Because if you like instant oatmeal, you are gonna freak the freak out when you see how easy it is to make your own wayyyyy cheaper version. All you need is a blender and large mixing bowl to prepare this homemade instant oatmeal. The secret? Blended oats. Just pulse some of the oats in a blender until powdery. That gives it that thickening that is in store bought instant oatmeal packets.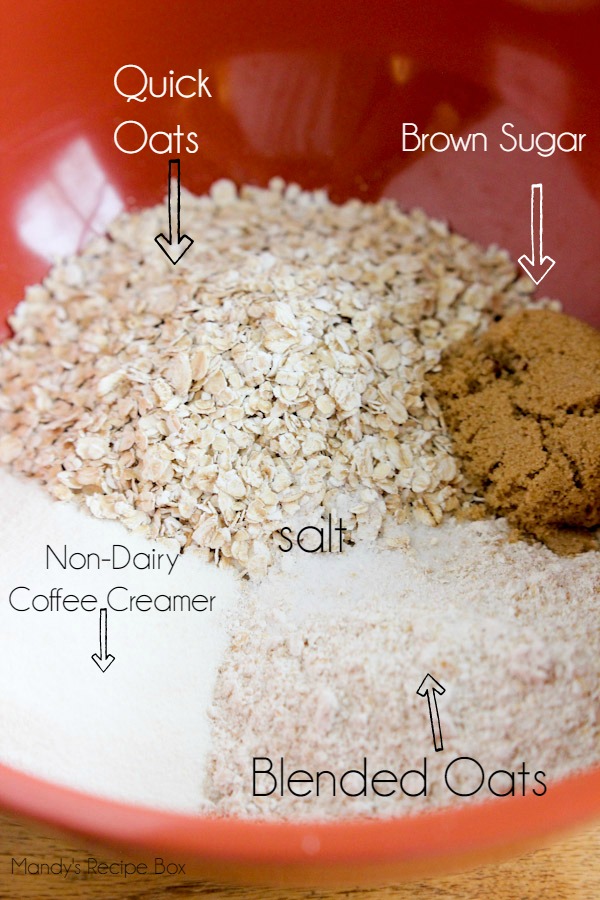 Once you have your blended oats, you just mix everything else together and add your add-ins like freeze dried fruit, nuts, M&M's (there's no judgement here, it's your life) or whatever you like. Then divide into 1/2 cup portions and  place into snack sized bags and you are all set.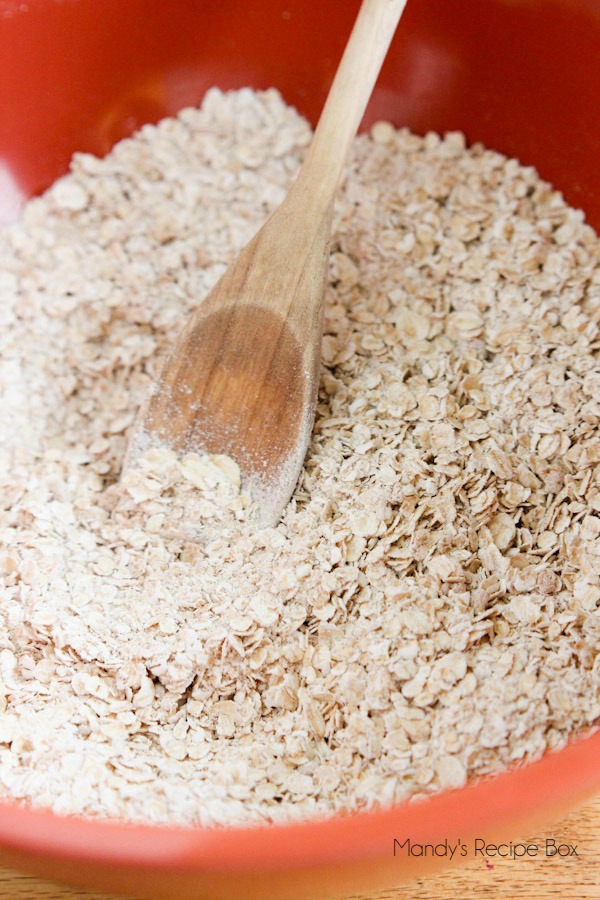 All you need to do is grab a bag, dump it into a microwave safe bowl, add your milk or water and heat. So dang awesome for the kids to make on their own. Since strawberries and blueberries are my favorite flavors of instant oatmeal, that's what I used. My kids love it too!