If you need an easy treat this time of year try Holiday Marshmallow Popcorn. It's one recipe that you need for holiday snacking!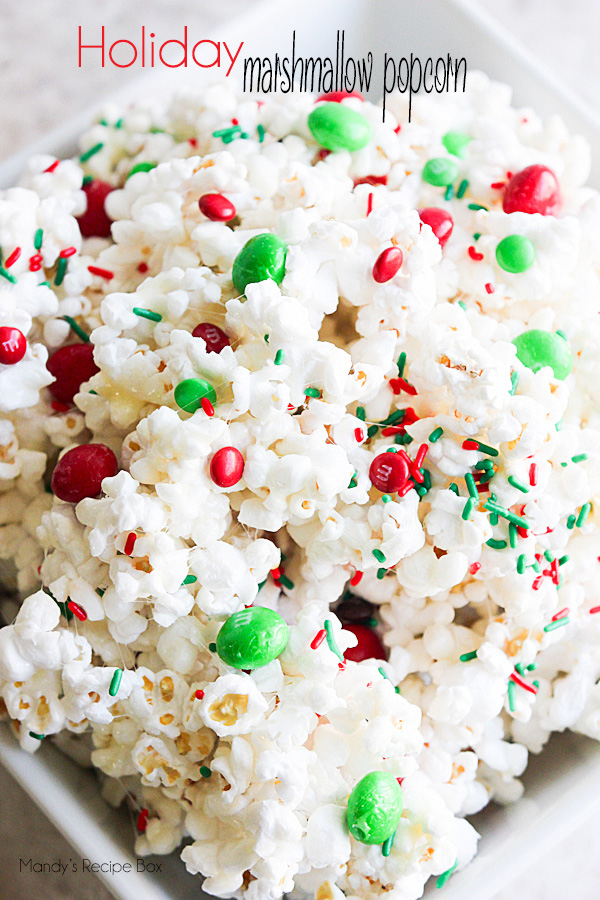 A couple weeks ago I shared a link to this recipe but now I'm giving you the recipe right here on my site so you can always find it. It's so festive and fun and kids love it so much. My little girl saw it and was very excited to see it and once she tasted it she was even more excited and loved the combo or marshmallow, popcorn and M&Ms.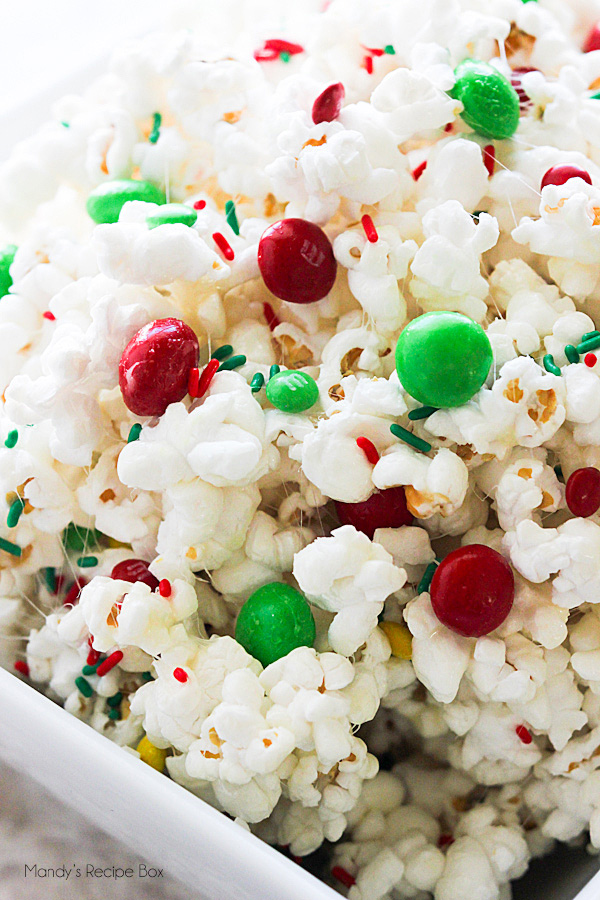 You can use any kind of M&Ms you want in this recipe. I used peanut butter and minis. This Holiday Marshmallow Popcorn is best the day it's made but you can keep it in an airtight container for another day if needed. Put some in cute containers and give to friends and neighbors as gifts. It's super easy to make big batches so get poppin'!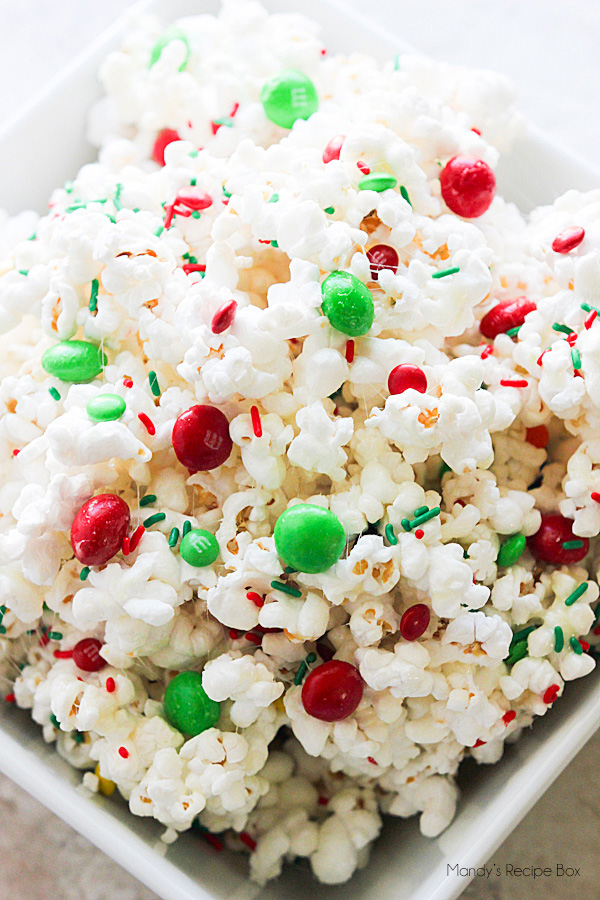 Be sure to save this to your favorite Pinterest board!

Check out these other holiday recipes from my friends:
Candy Cane Cake Roll from Life in the Lofthouse
Christmas Wreath Cookies from The First Year Blog
Peppermint Mocha Brownies from Keinworth & Co.
Or these from my site!