These Healthy Cookie Dough Bites are made with all sorts of good stuff. You will not believe how tasty they are!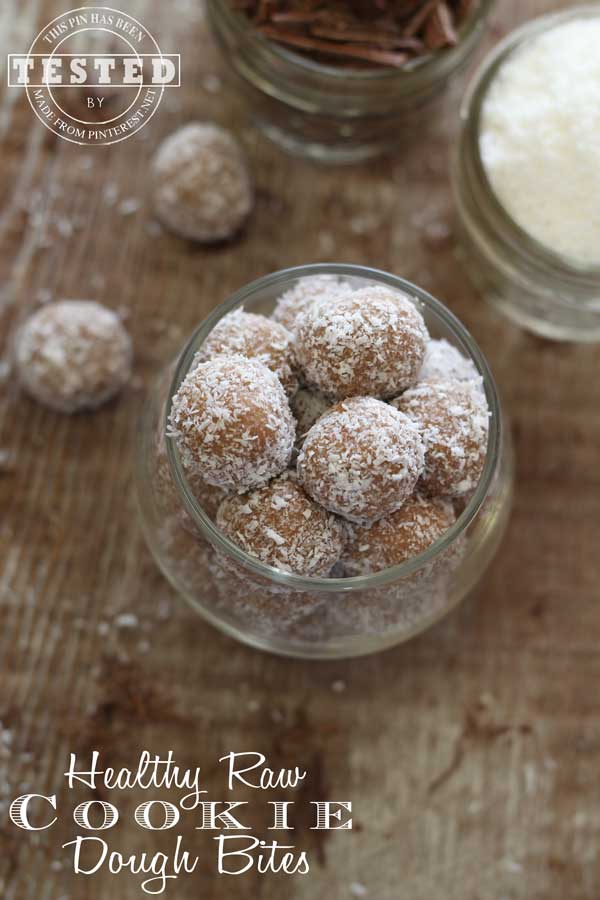 We are tickled to be back guest posting at Mandy's Recipe Box! Time to tell the truth……..when making homemade cookies do you eat a cookie or some cookie dough first? Truth is I've usually eaten so much cookie dough that by the time the first batch of cookies are out I'm too full to eat one. Shameless I know, I shouldn't admit it, I'm not proud of it, but it happens every time.
My 16 year old daughter and I recently did what we thought was impossible, we went sugar free for 8 weeks! I'm happy to share that we are alive and better than ever! OK, to be honest there was one week where no-one else in the family liked us very much. To be honest we didn't like each other or ourselves very much but we made it through
detox.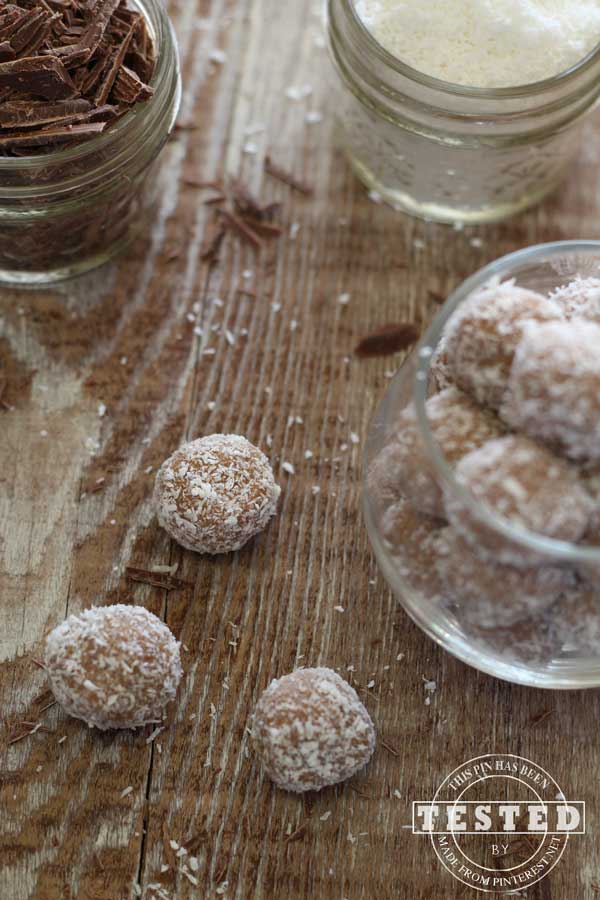 Then I tried this recipe for Healthy Raw Cookie Dough Bites. We made them, we ate them and everyone in our family loves us once again. Balance has been restored. Sugar free or not sometimes you need some cookie dough to satisfy your sweet tooth which always makes my day a little bit brighter. I know what you are thinking, go outside and take a walk instead of eating that cookie dough. Problem is when I get home from my walk I feel great but I still want a treat!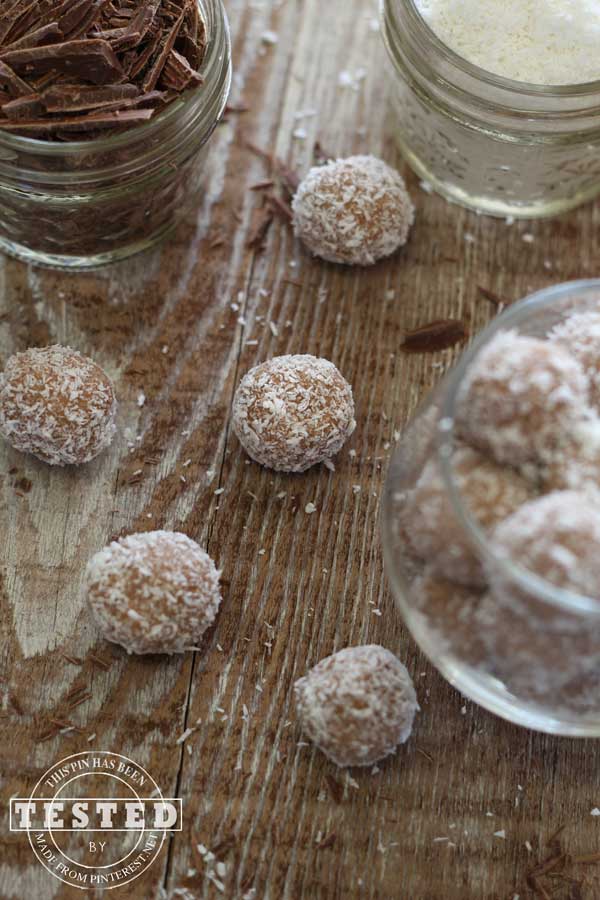 Time to tell the truth again, do these Healthy Raw Cookie Dough Bites actually taste good? I took the pictures above, then I needed to take a break to run an errand. My plan was to come home and take some additional photos for this post. While I was gone my darling 16 year old daughter found my photo shoot with the bites just sitting there. When I returned home I found 3 cookie dough bites left and a daughter who had a happy but sheepish grin on her face. This is clear confirmation that…… This Pin Totally Rocks!
Healthy Cookie Dough Bites
Ingredients
1 cup raw cashews
⅓ cup oats
2 tablespoons rice malt syrup
1 teaspoon vanilla powder
¼ cup cacao nibs
Directions
Combine your cashews and oats in a food processor or blender, process until it becomes a flour-like consistency.
Add vanilla, rice malt syrup and blend again until smooth.
Remove your dough from the food processor and place it into a mixing bowl, stir in the cacao nibs.
Roll the dough into cookie dough sized balls. Store in an airtight container in the fridge
Optional Additions:
Chia and coconut: Omit cacao nibs and add two tablespoons black chia seeds and ¼ cup toasted shredded coconut.
Double choc and almond: Add one tablespoon of raw cacao powder and 2 tablespoons of roughly chopped almonds.
Nutella cookie balls: reduce quantity of cashews to ½ cup. Add ½ cup hazelnuts and 2 tablespoons of raw cacao. Omit cacao nibs.
Gluten free: Replace oats with quinoa flakes.
Don't like cashews? Replace them with ⅔ cup almond meal.
More from Made From Pinterest