Hope everyone had a great 4th of July weekend! We are glad to be back and share this great idea for breakfast with you.
Is there such a thing as Healthy Chocolate Banana Pancakes that actually taste good? What if they are also gluten free? Would you be willing to give them a try, or run to your pantry and grab a box of Bisquick instead? Before going GF, Bisquick was the only pancake mix we used, my kids were raised on the stuff. Then we went GF and the quest for a decent GF pancake began! There are a lot of options out there, many of them require using 3 or 4 different GF flours and end up costing a small fortune. Then a friend of my daughter's told me about this recipe, it sounded so good I thought I would give them a try!
This is the
pin
that caught my eye, but it is the chocolate recipe from
Busy Girl Healthy LIfe
that did me in! It gets even better, no fancy pants ingredients, just oatmeal, egg whites, cottage cheese, banana, cocoa powder and low cal sweetener. I already had all the ingredients in the house so no trip to the store for special items. I love it when that happens!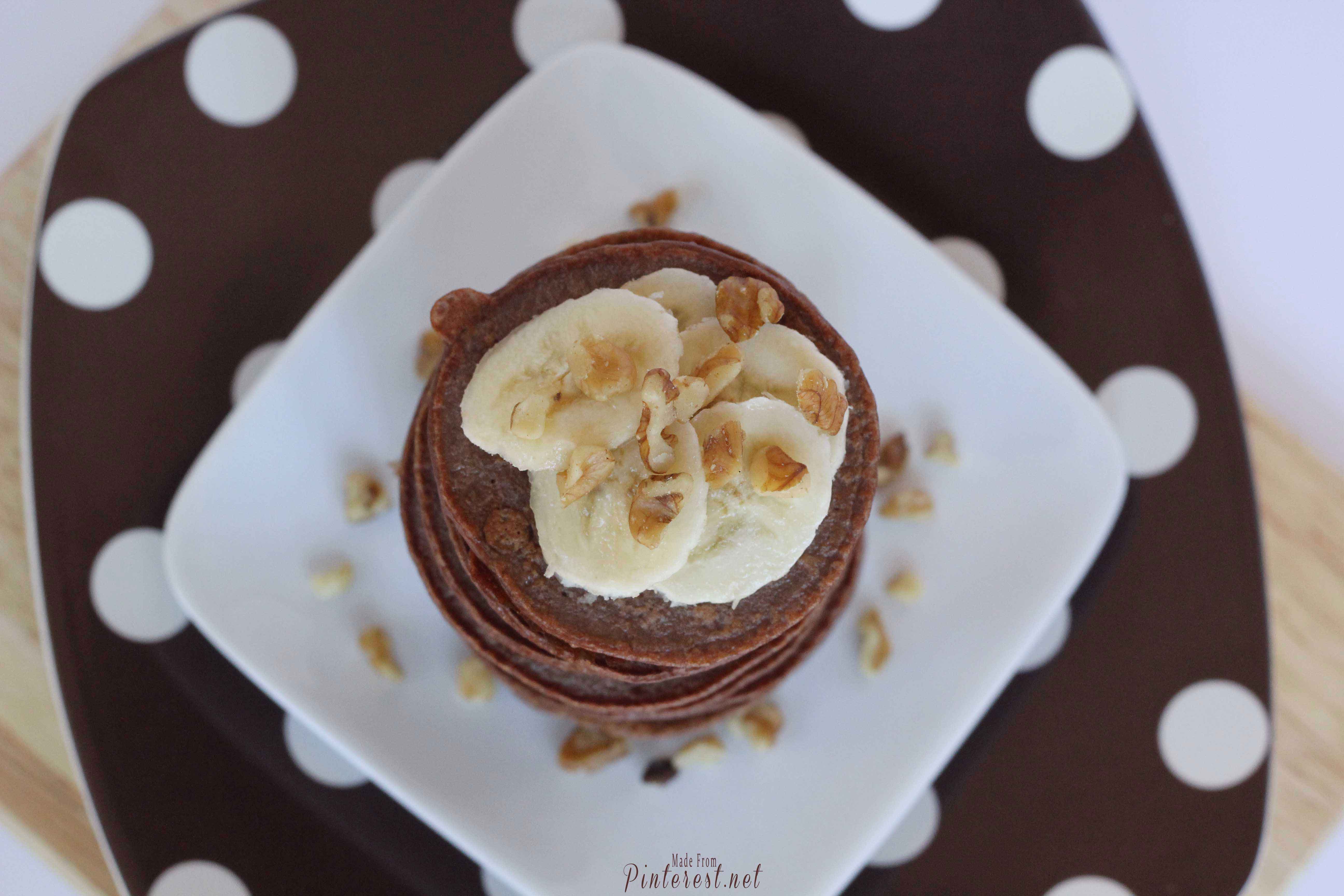 Take all your ingredients and place them in your magic bullet, Blendtec or regular blender. Mix until smooth and pour into a greased heated pan. You can really go wild and use coconut oil to grease your pan for an extra light tropical flavor! Not only does coconut oil add a wonderful flavor it is also cholesterol-free and rich in medium-chain fats. I use organic cold-pressed coconut oil because it is not refined, deodorized or bleached and is free of pesticides, FMO's and hexane.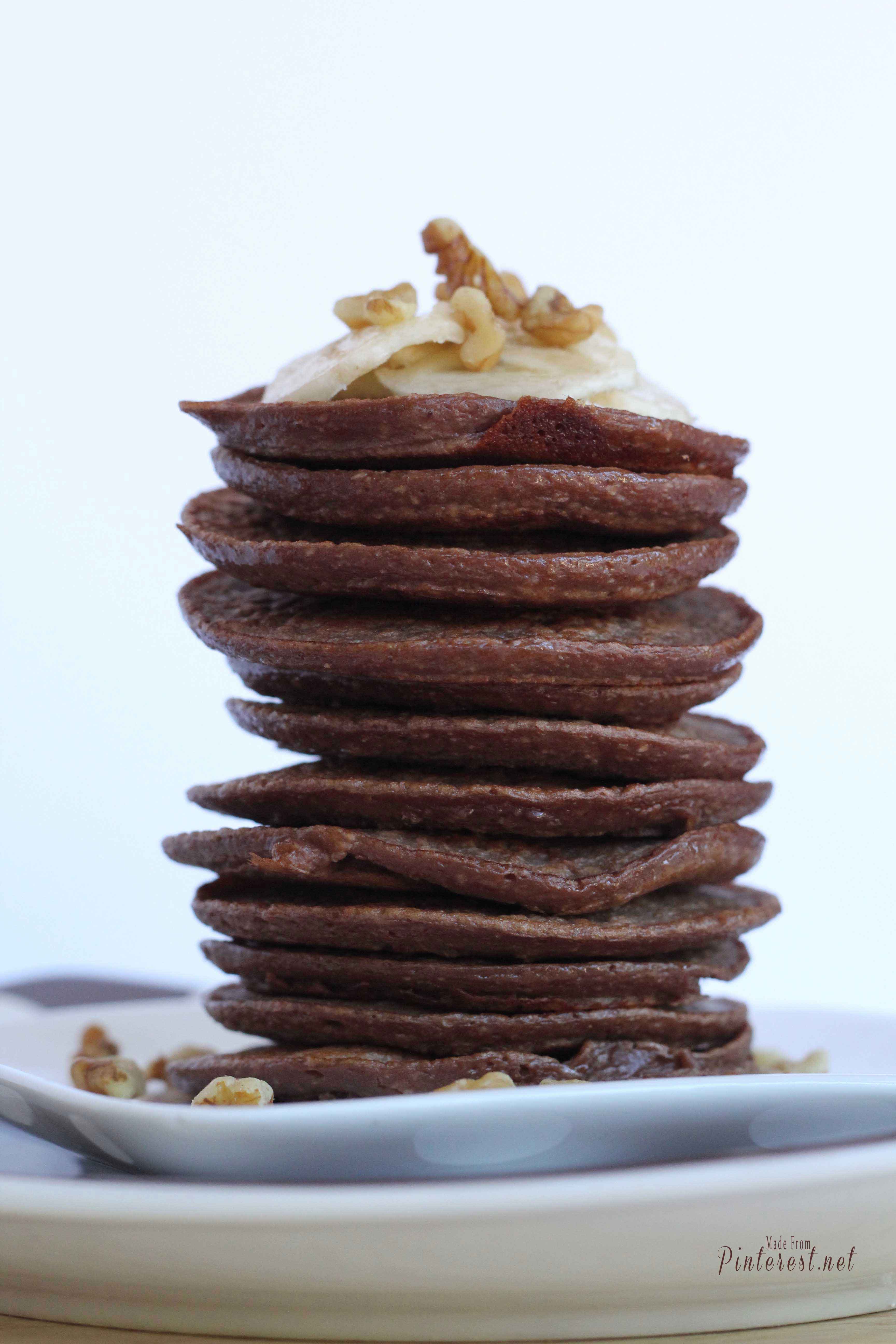 Top these guys with some bananas, walnuts, syrup flavor of your choice and you have an awesome breakfast that will fuel you for hours. Or if you are like our family we like to make breakfast for dinner. Add Sherri's
Heaping Hash Browns
and everyone's tummies will be full until morning!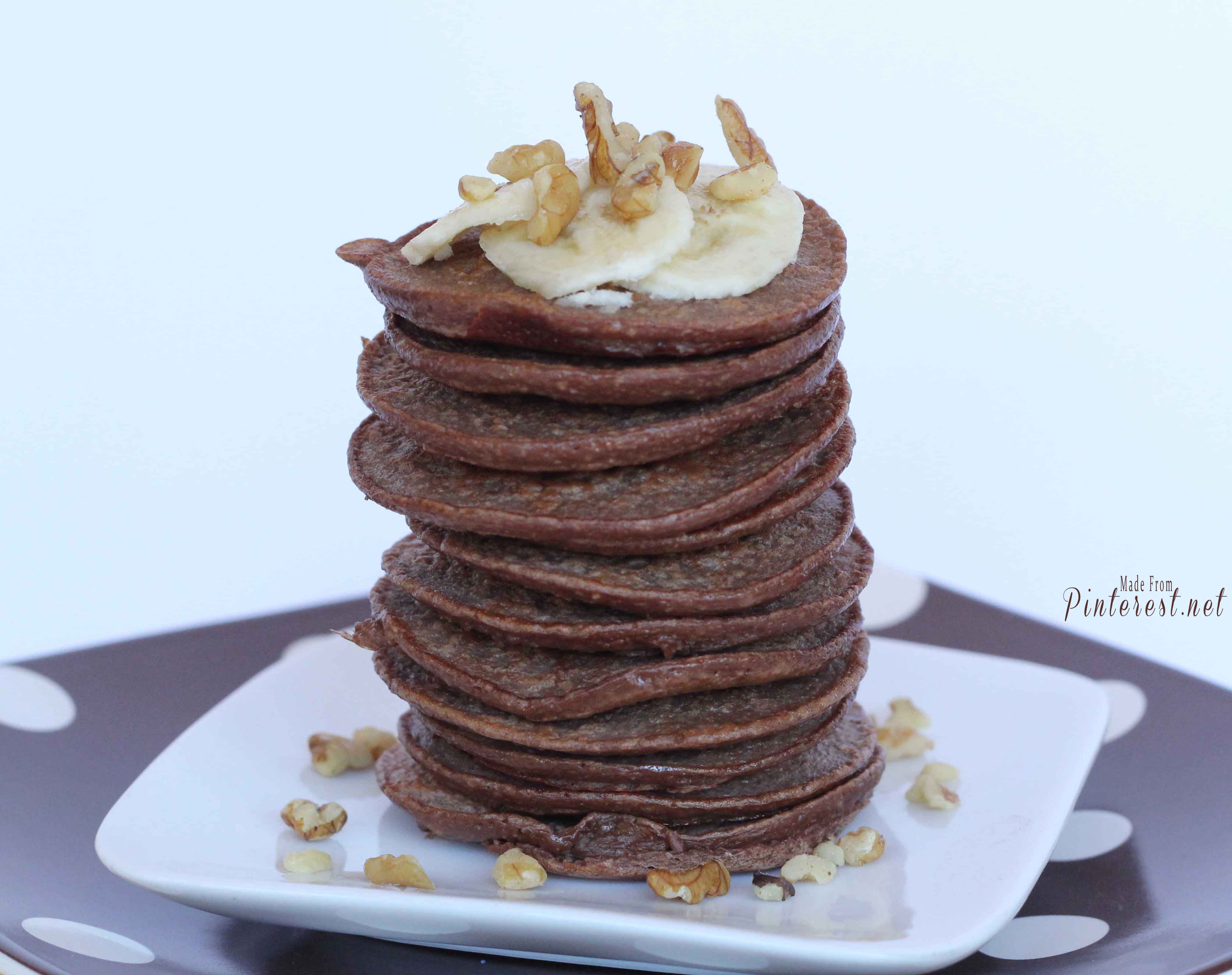 Eat them in the morning or at night either way……
This Pin Rocks!

Healthy Chocolate Banana Pancakes
Author:
Made From Pinterest
Ingredients
4 egg whites
½ c. oatmeal
½ banana
¼ c. cottage cheese
4 packets no calorie sweetener
2 T. cocoa powder
(add 2 T. pecans or walnuts if desired)
Toppings:
Nuts
Fruit
Powdered Sugar
Syrup
Directions
Place egg whites, oatmeal, cottage cheese, sweetener, cocoa powder and nuts into a magic bullet or blender.
Blend until all ingredients are smooth.
Pour onto a heated greased pan, cook until bubbles appear on top of pancake. Flip and cook the other side.
Best when served warm.