To go along with last week's post are these delicious hand pies. I will bet you will want more than one. You use the same pie dough and add your favorite pie filling instead of the meat mixture of the previous post. So easy and so good. I chose to make these with raspberry pie filling, since my husband likes rasperries. You could use lemon, blueberry, or make your own such as strawberry-rhubarb. Any filling you would use in a traditional pie can be used here. No plates or forks needed.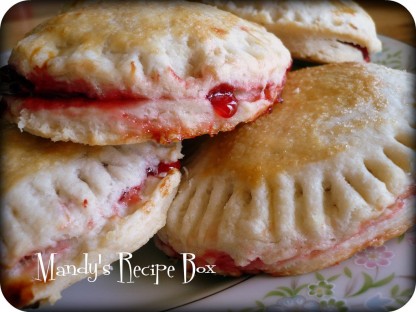 Hand Pies
pie filling of your choice
1 egg
a bit of sugar
Prepare pie crust and roll out onto a lightly floured surface. Use a large round cookie cutter or cup to cut out circles. You will need two circles of dough per pie.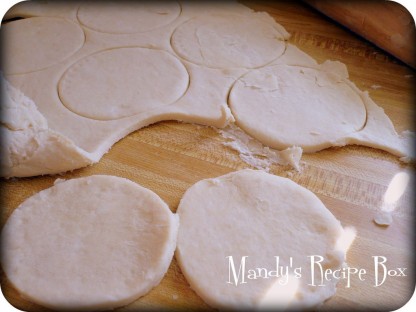 Dollop in some filling, leaving space around the edges to seal.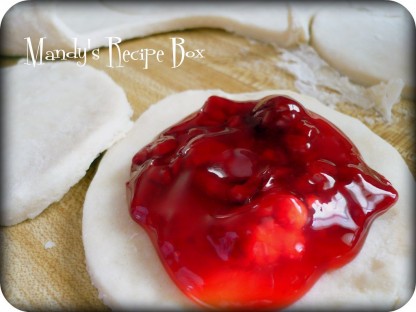 Top with another piece of dough and seal the edges with a fork. Brush the top with egg wash. Sprinkle on a little sugar and place onto greased baking sheet.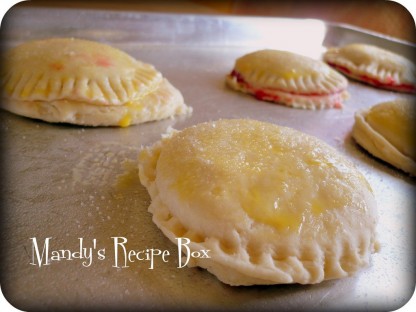 Don't worry if they are perfect. As you can see, neither are mine! Bake at 375 for 10 minutes. Check to see if they are golden brown. If not, continue baking until done.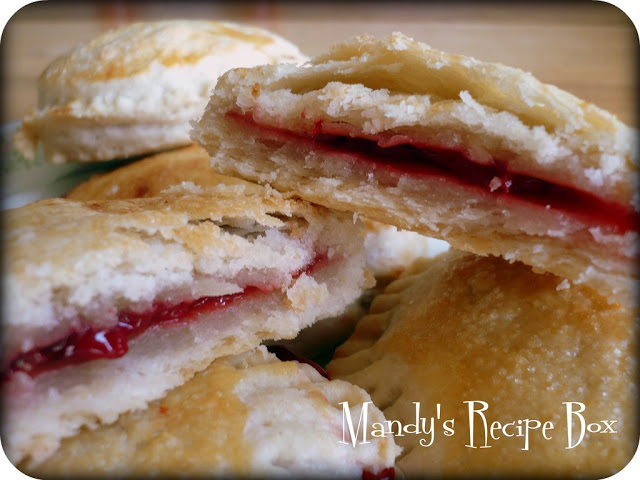 Look how flaky and yummy these are! I used the recipe from
Our Best Bites
for the pie dough and it's heavenly. Seriously. Let me know if you ate just one. I bet you don't.